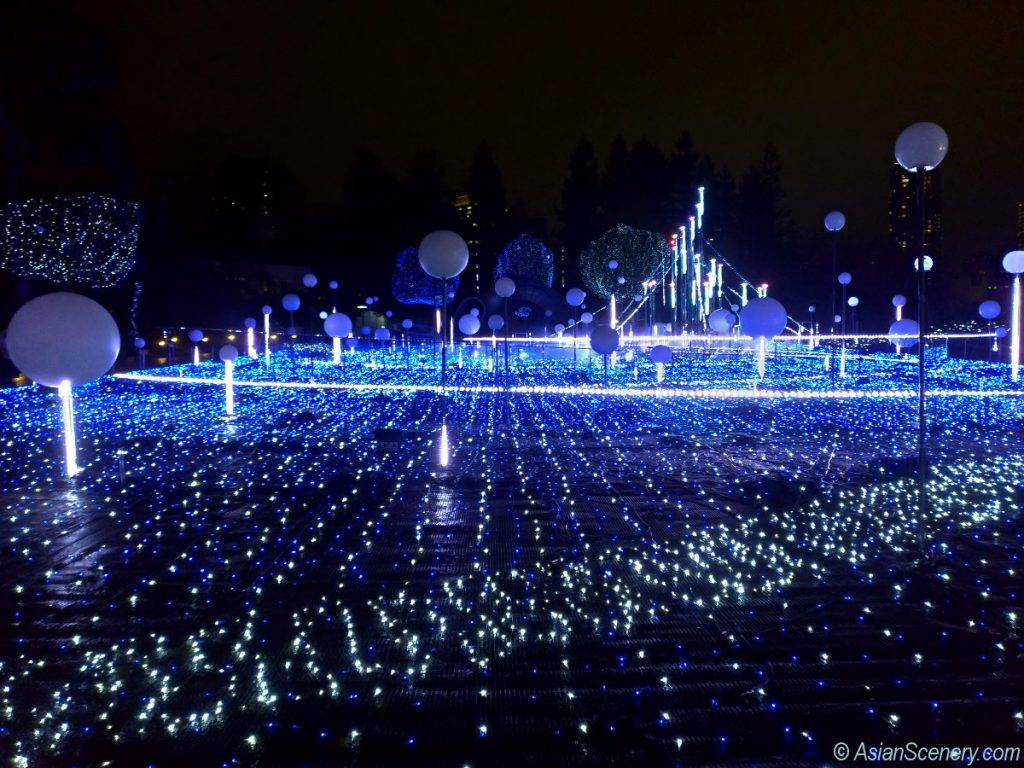 Tokyo Midtown is a large commercial complex that opened on March 30, 2007. It was build on the land which belongs to Japan army. It became very popular place for tourists as well as Roppongi Hills, and is connected to Roppongi station with underground passage.
東京ミッドタウンは2007年3月30日にオープンした大型複合商業施設です。もともとこの土地は防衛庁があったところで、今やここは六本木ヒルズと並んで観光客に人気がある場所です。六本木駅から地下通路でつながっています。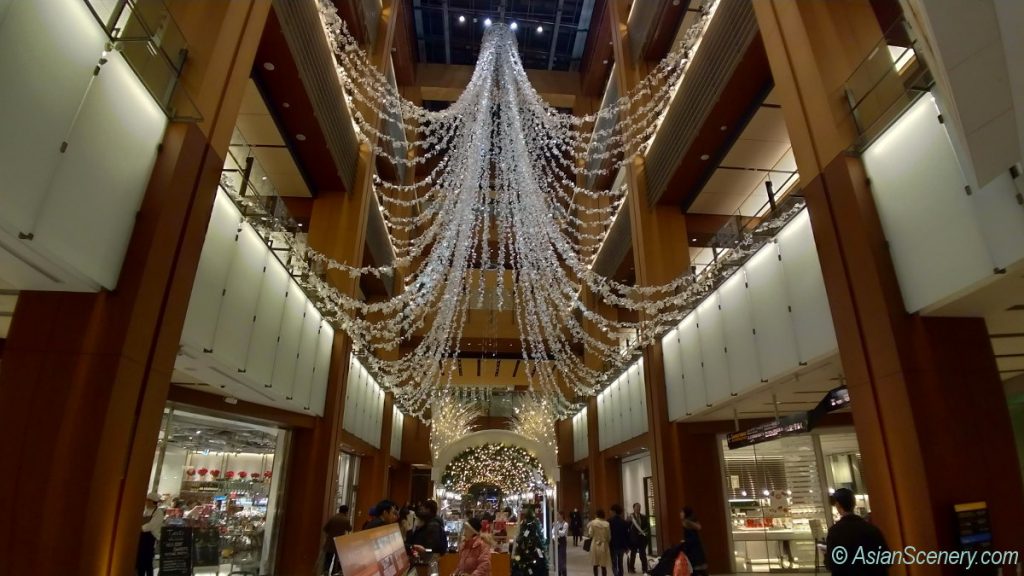 This place is decorated with lots of beautiful illumination in every winter season. Many people come to this place to see this beautiful night view in this season.
毎年、ここはクリスマスシーズンになるときれいなイルミネーションが灯ります。その夜景を見るため、この時期は多くの人でにぎわいます。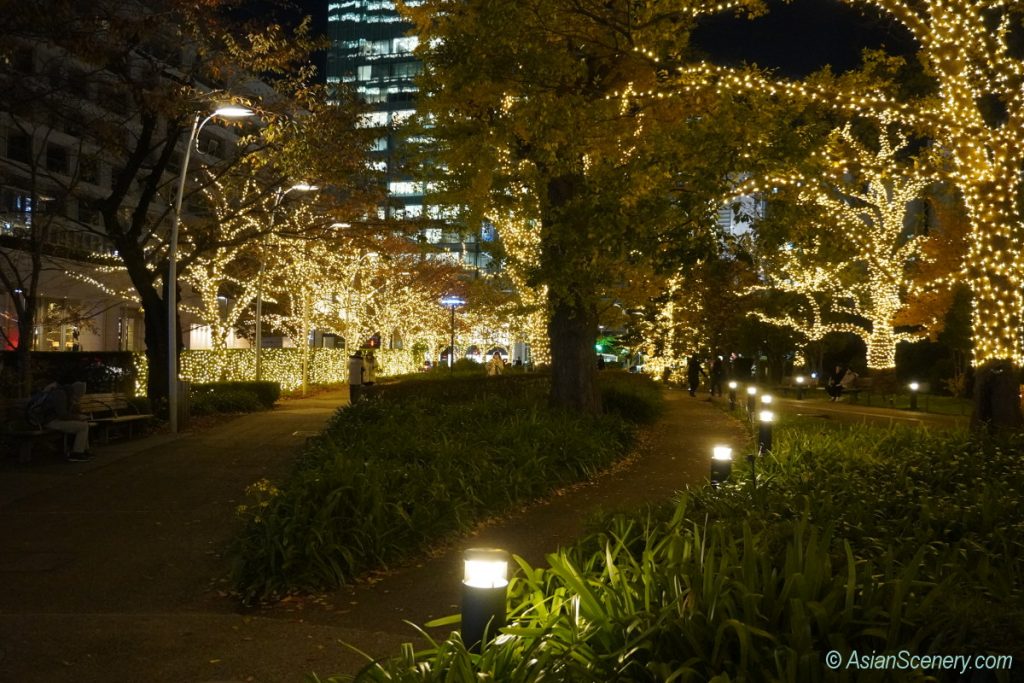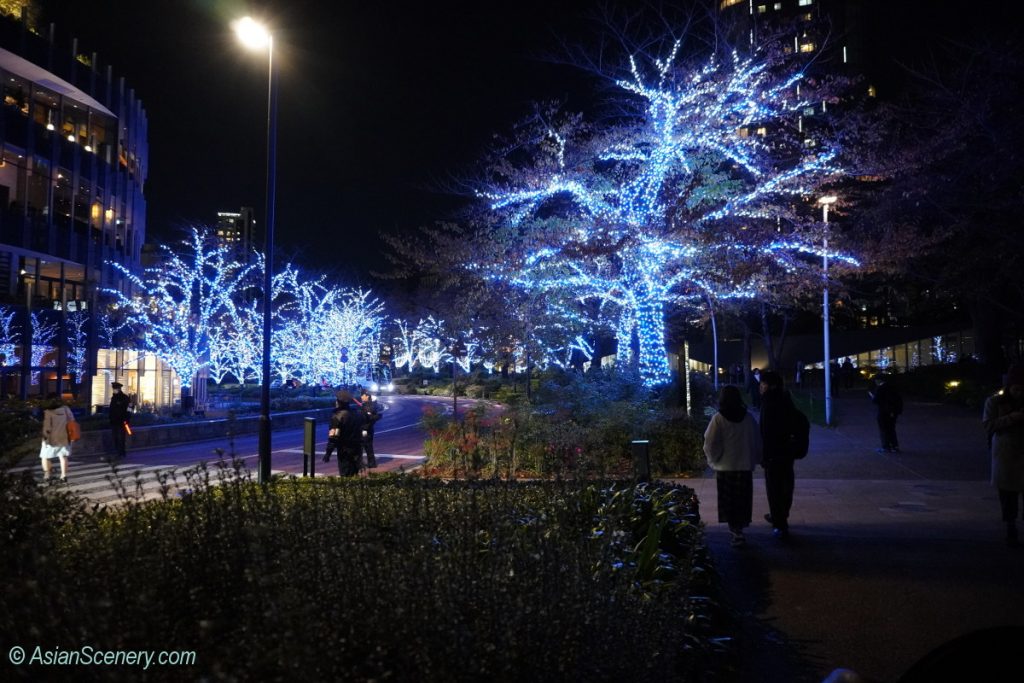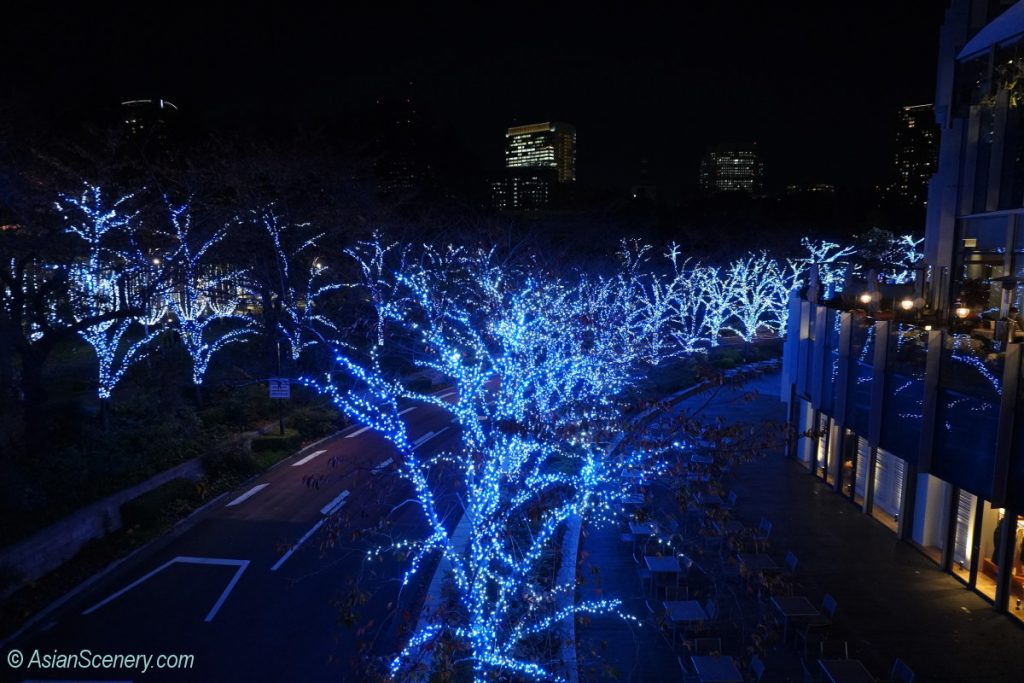 There is a special zone for this illumination event. This is it. "Starlight Garden 2019".
このイルミネーション・イベントでは、特別なゾーンがあります。「スターライトガーデン2019」です。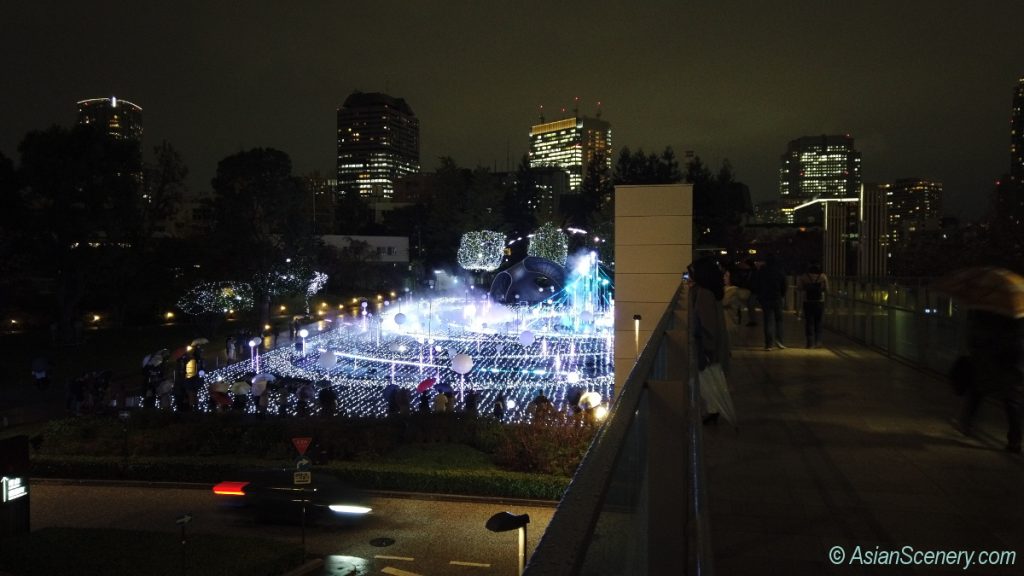 This is the art of illumination entertainment with which all the LED lights will be controlled and syncronized with the background music. The theme of this year is starlights with soap bubbles. The soap bubbles will be generated and will fly in the air at the right moment in the show.
すべてのLEDライトが制御され、バックグラウンドミュージックと同期して上映されるイルミネーションエンターテイメントです。 今年のテーマはシャボン玉で演出されるスターライト。 ショーの最中、適切なタイミングでシャボン玉が作られて空を飛びます。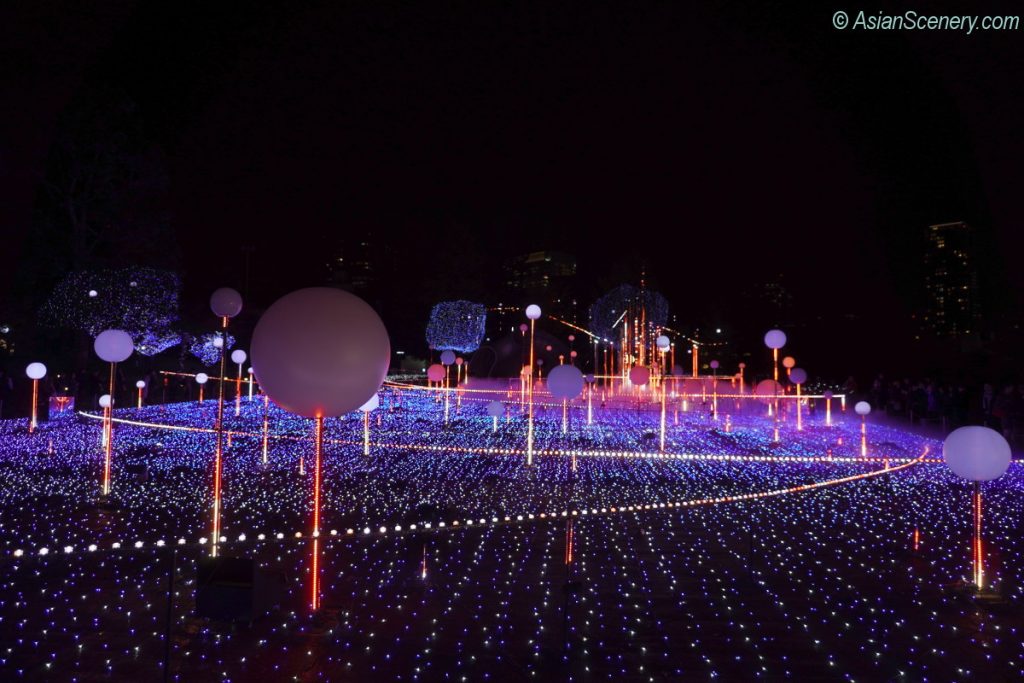 It is better to understand what it is to see it with the movie than with the pictures. Please see this movie.
その演出は、写真で見るより動画で見た方が良く分かります。以下の動画をご覧ください。