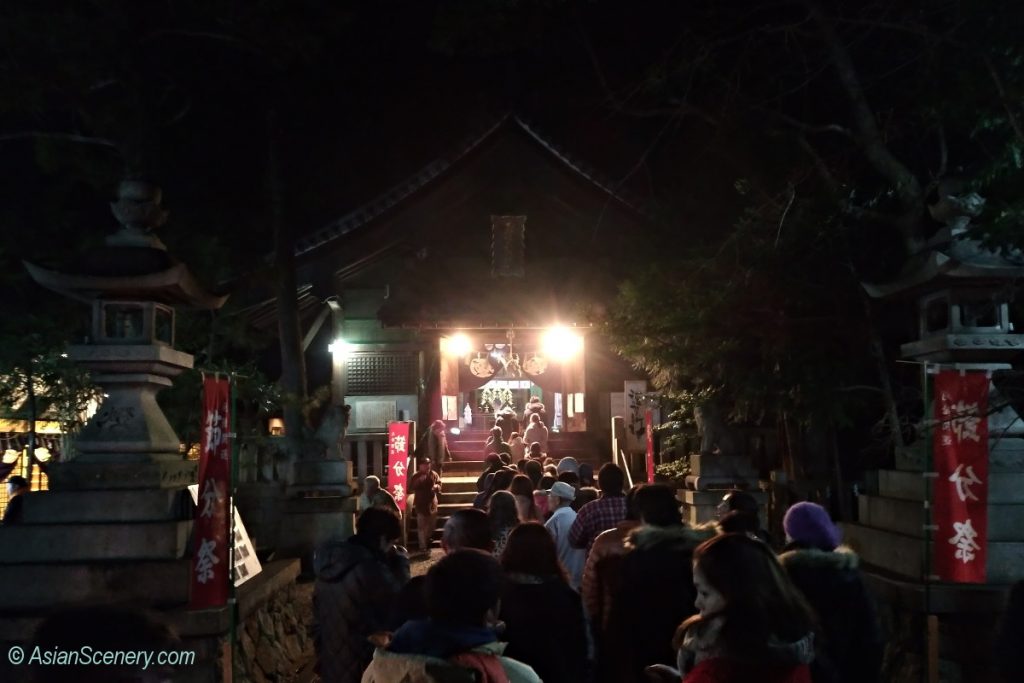 Typically the new years day is the most important yearly event for Japanese people. Many people will visit shrine or temple during new year days.
日本人にとって、正月(元旦)は年間イベントの中で最も重要なものです。多くの人々が神社やお寺に初詣に行きます。
Most people visit shrines or temples in the morning on January 1st, but some visit there right after it turned to be the new year's day (mid night).
大多数の人々は元日の朝が明けてから初詣に行きますが、深夜、年が明けてからすぐに初詣に行く人もいます。
Usually it is fearful to visit shrine or temple at midnight because no one is there. But the new year days are the exception. Many people are going there even at the night. The atmosphere in the night shrine is is very unique which has the both liveliness and dignity.
普通、深夜遅くに神社やお寺に行くのは、人が全くいないので恐怖です。しかし新年の期間は別。夜でも人が多くいます。そのような夜の神社は活気と荘厳さが同居し、非常に独特な雰囲気に満ちます。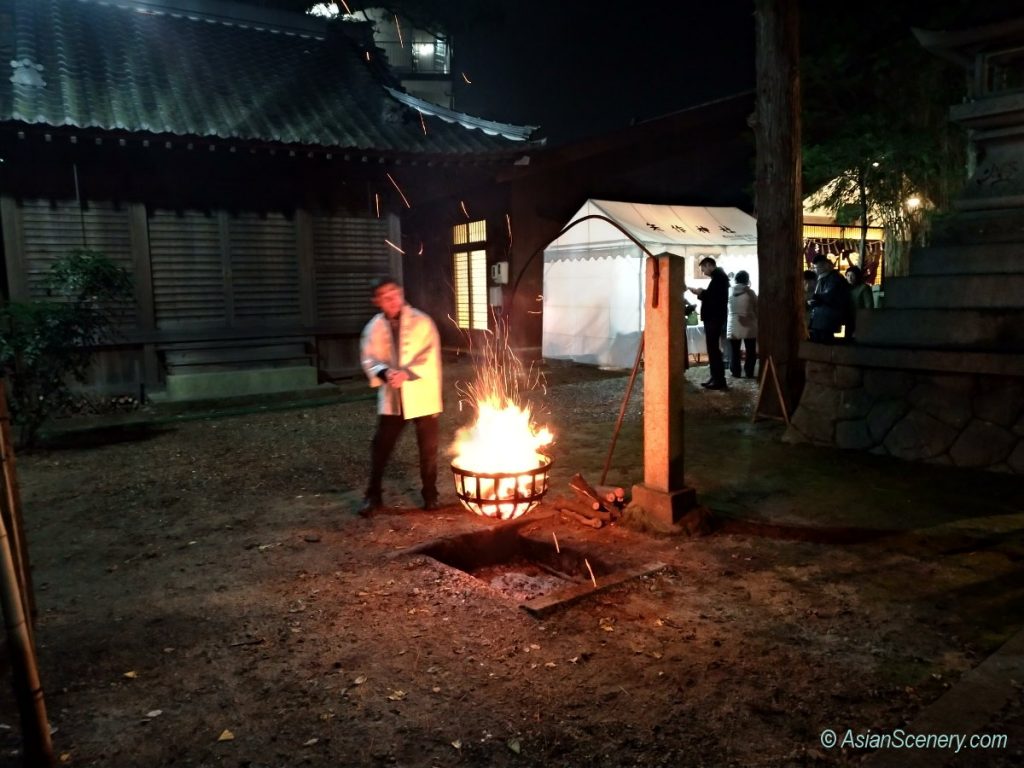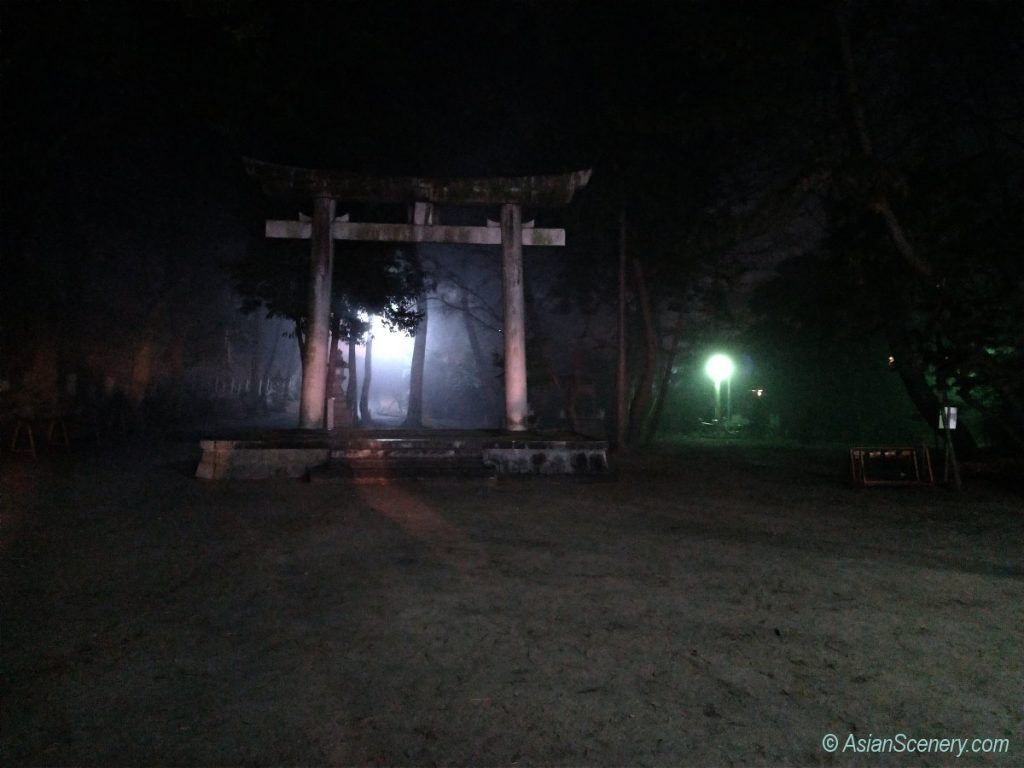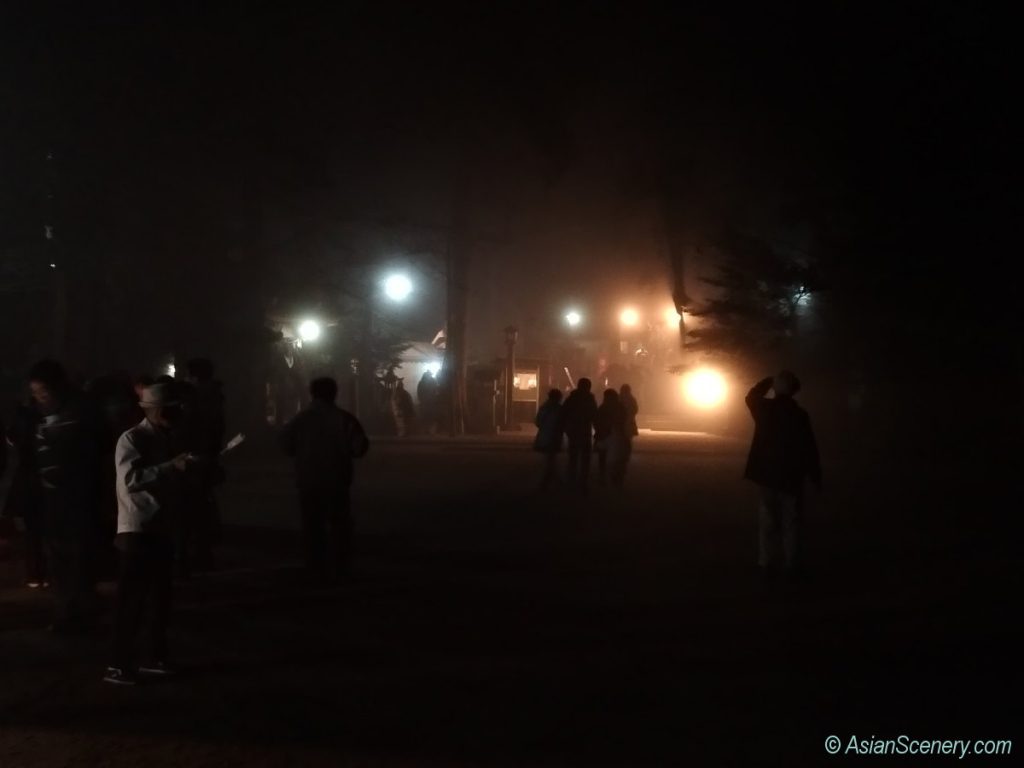 Yahagi shrine is located in Okazaki city in Aichi prefecture. It is just a local shrine, not a famous one. But I often visit this place for the yearly first visit because it is not too crowded and is near from my wife's home town.
矢作神社は愛知県岡崎市にあります。地元の一神社で、決して有名ではありません。しかし、それほど混むことはなく、私の妻の実家の近くであるため、 初詣の場所としてよく行きます。