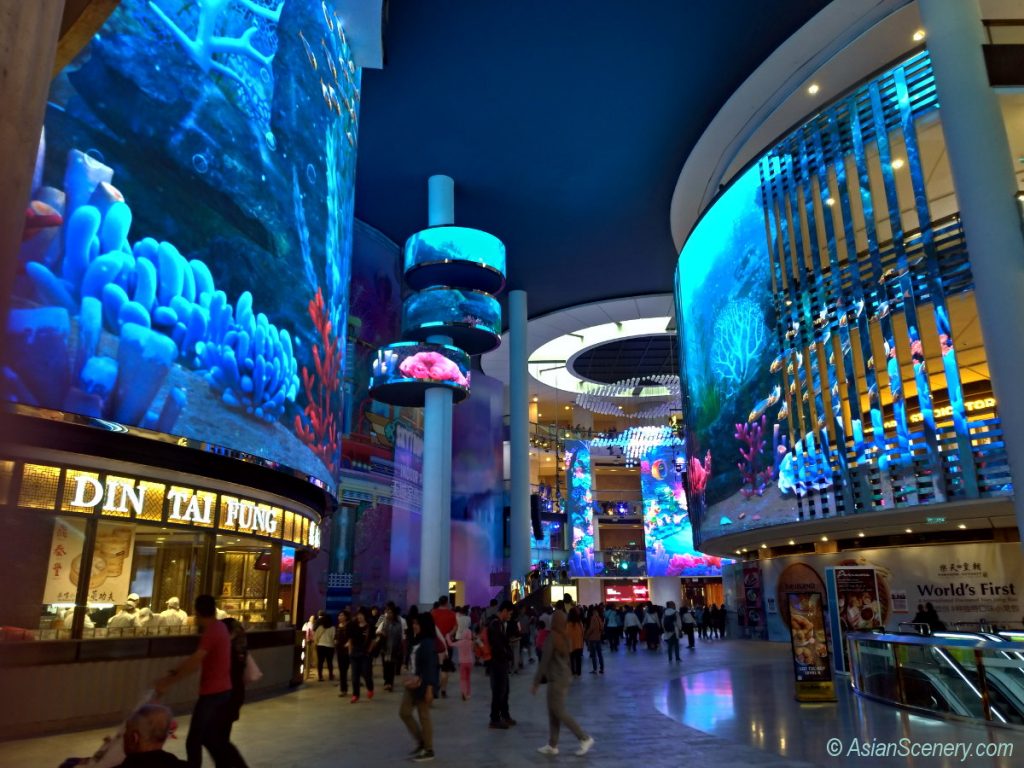 Basically Casino is restricted in Malaysia, but there is only one exception. It is "Genting Highlands" which is only one officially approved casino in Malaysia. Its locations is mountain area, about 35km north of KL Sentoral station.
マレーシアでは原則カジノは規制されています。しかし唯一の例外があります。それは「ゲンティン・ハイランド」。マレーシアで唯一の公認カジノです。その場所は山間の高地。KLセントラル駅から約35km北に位置しています。
The altitude of this place is very high (1,700m). So this is very cool place which temperature is around 14 – 20 degree in Celsius. Because of this low temperature, it is usually covered by dense fog that prevents it from being seen from city. But sometimes it can be seen. I could take some pictures on such lucky day.
ここの標高は非常に高く(1,700m)、気温14~20℃前後という非常に涼しい気候です。その低い気温のため、ここは大抵濃い霧に包まれ、クアラルンプール市街から見ることができないのですが、まれに視界が開けてその姿を遠くから見ることができます。そんな幸運に恵まれ、KL市街からそこの写真を撮ることができました。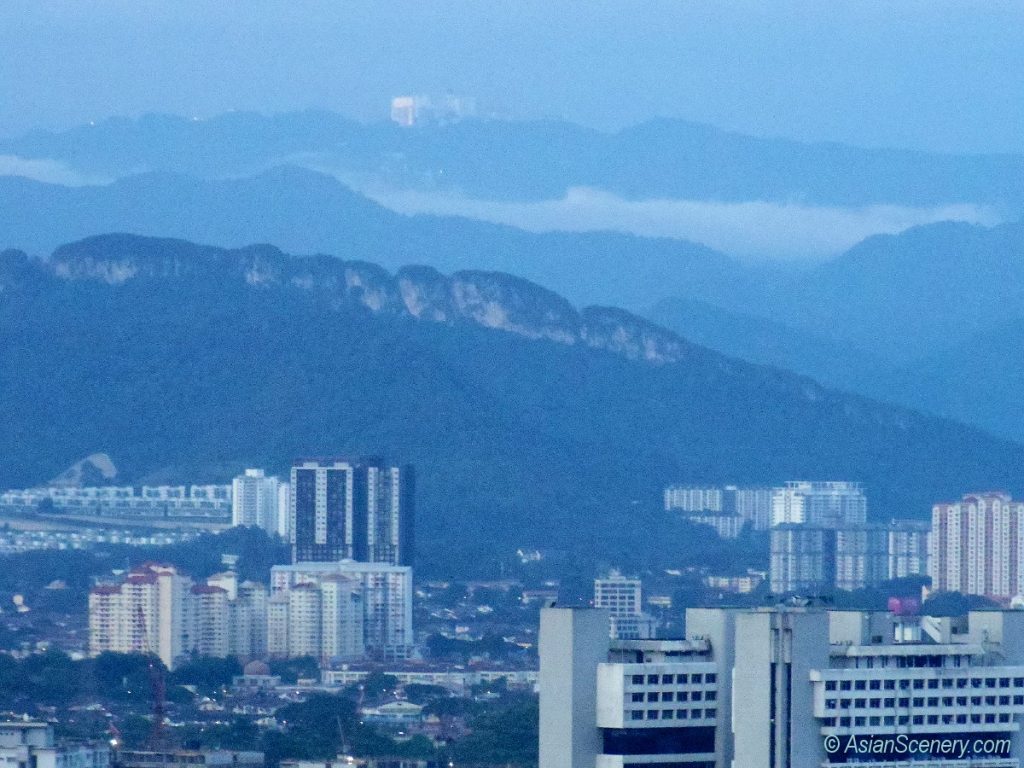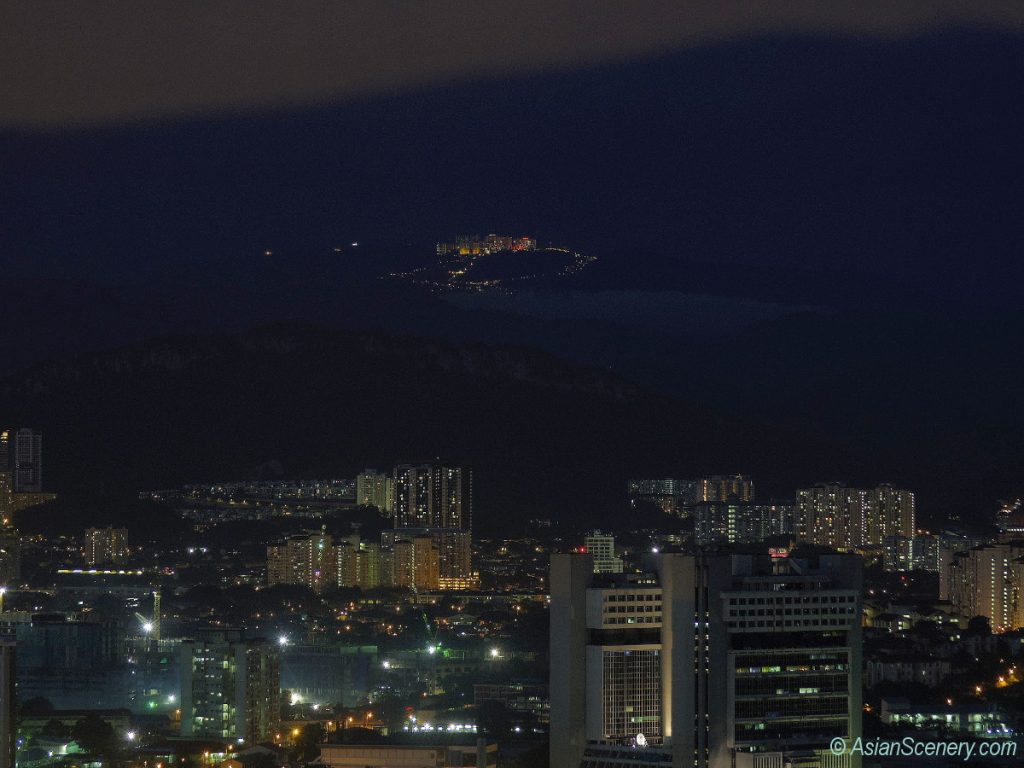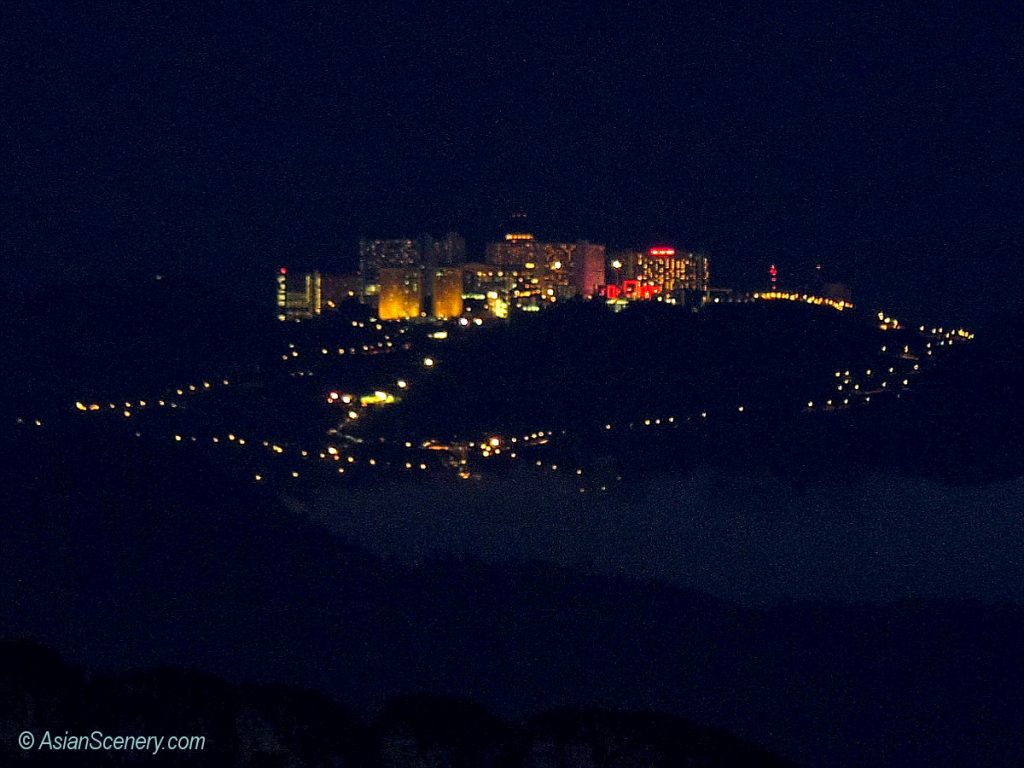 They built the longest ropeway in southeast Asia in 1997 (3.8km) to get to the top of the Genting Highlands. This ropeway is very popular attraction. So sometimes there is very long line to get it on.
1997年には山腹からゲンティン・ハイランド頂上を結ぶ、東南アジアで最も長いと認められているロープウェイができました。このロープウェイは非常に人気があり、乗る人たちが長い行列を作ることがあります。
There are several resort hotels at the top of Genting Highlands.
ゲンティン・ハイランド頂上には、リゾートホテルが何棟か建っています。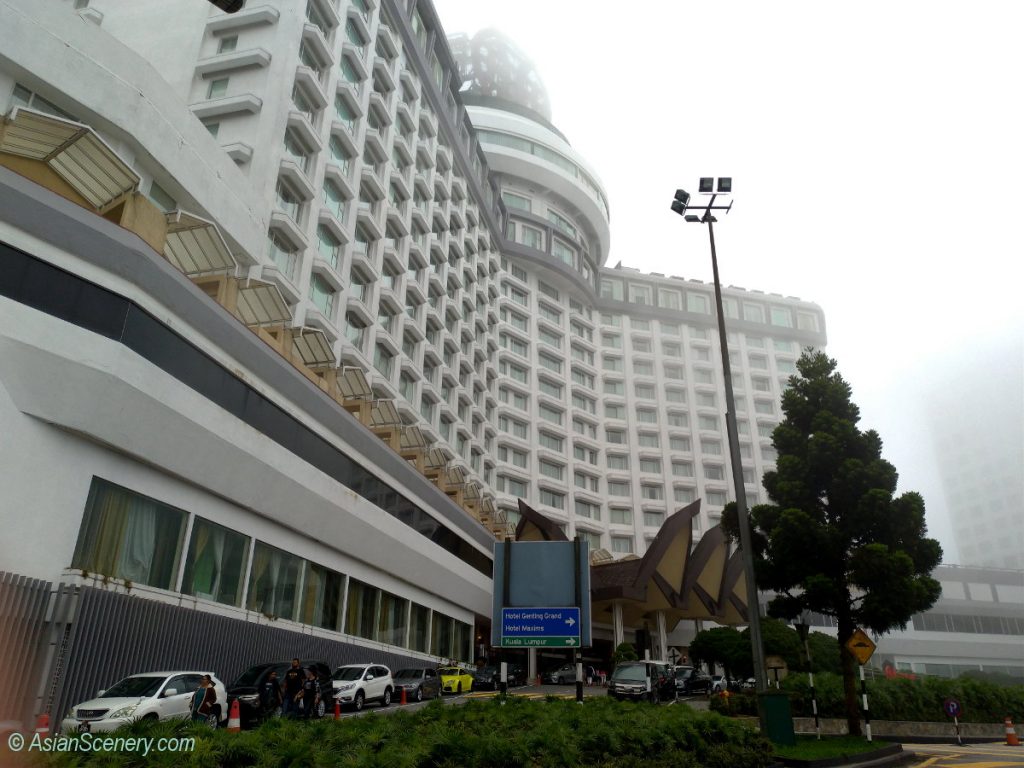 There are several shopping malls there. This is the inside of the new shopping mall.
ショッピングモールも複数あり、これは新しくできたショッピングモールの内部です。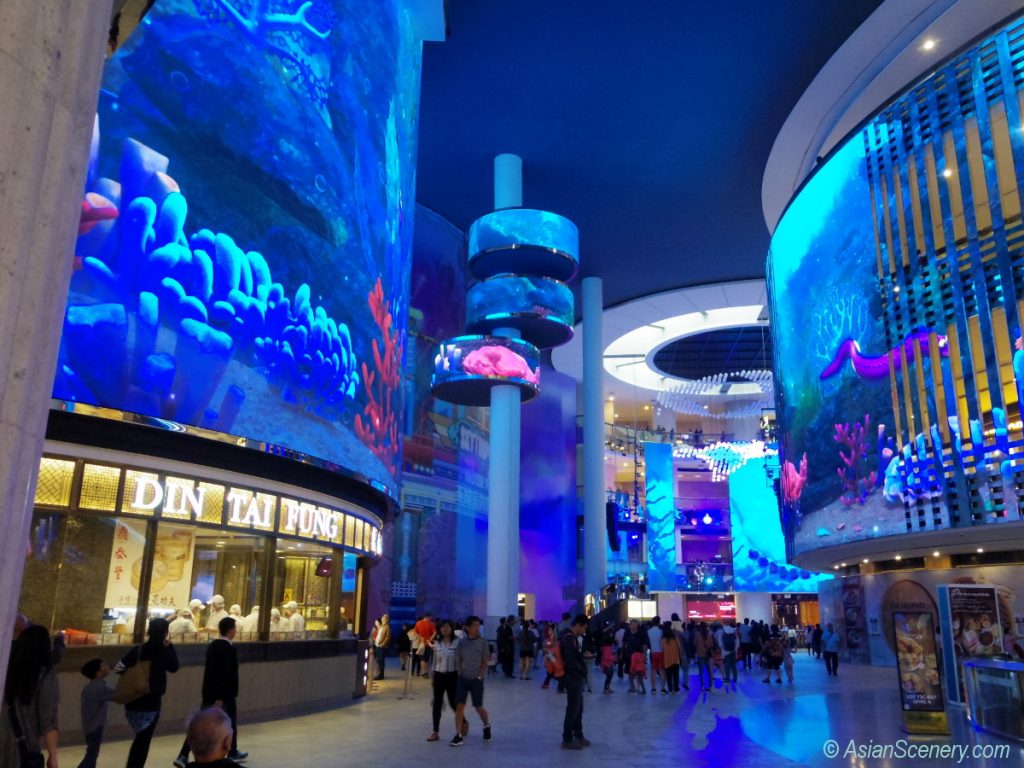 I enjoyed Casino zone just next to this shopping mall. But there is no picture of the casino because it is prohibited to take pictures there.
このショッピングモールの隣にはカジノがあり、私もそこでカジノを楽しみました。しかし、そこは撮影禁止のため、カジノの写真は紹介できません。
I can show the pictures and short movies of the nice lighting attraction exhibited at the center of the mall instead. This is the ordinary view of the zone.
その代わり、そのショッピングモールのセンターコートで見られる、素晴らしい光の競演を紹介しましょう。この写真は、そのゾーンの通常の姿。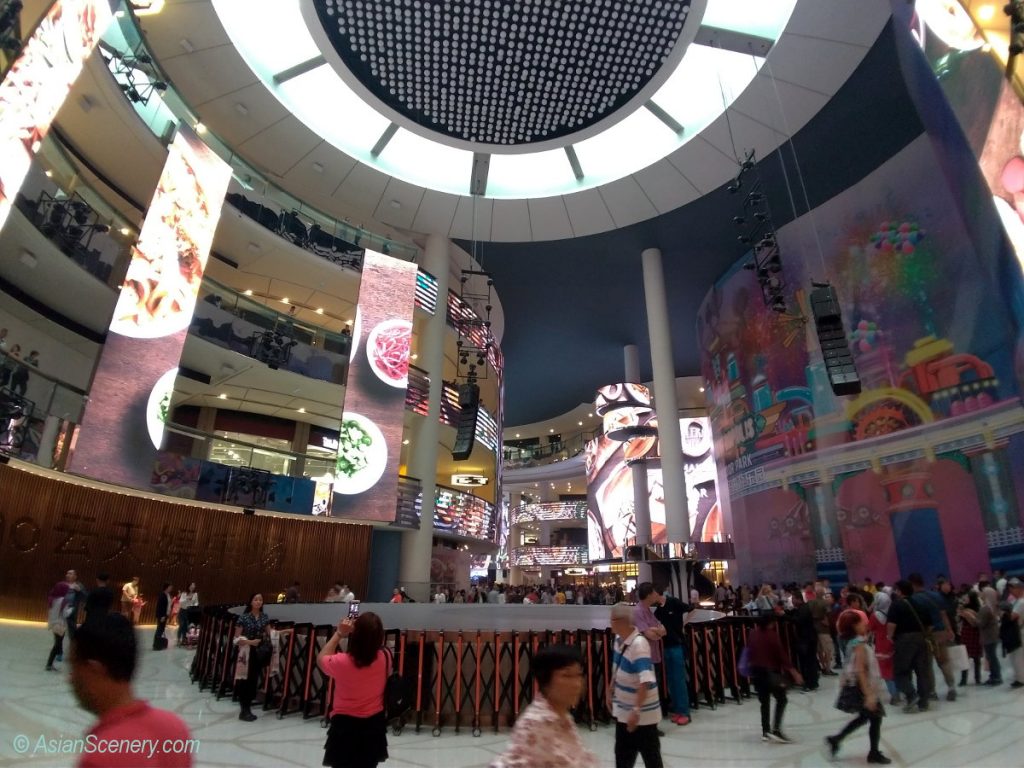 But periodically, the dramatic lighting attraction begins with many wall display and many moving lights from the ceiling.
しかし、定期的にドラマチックな光のアトラクションが壁面ディスプレイと天井からの稼働照明によって繰り広げられます。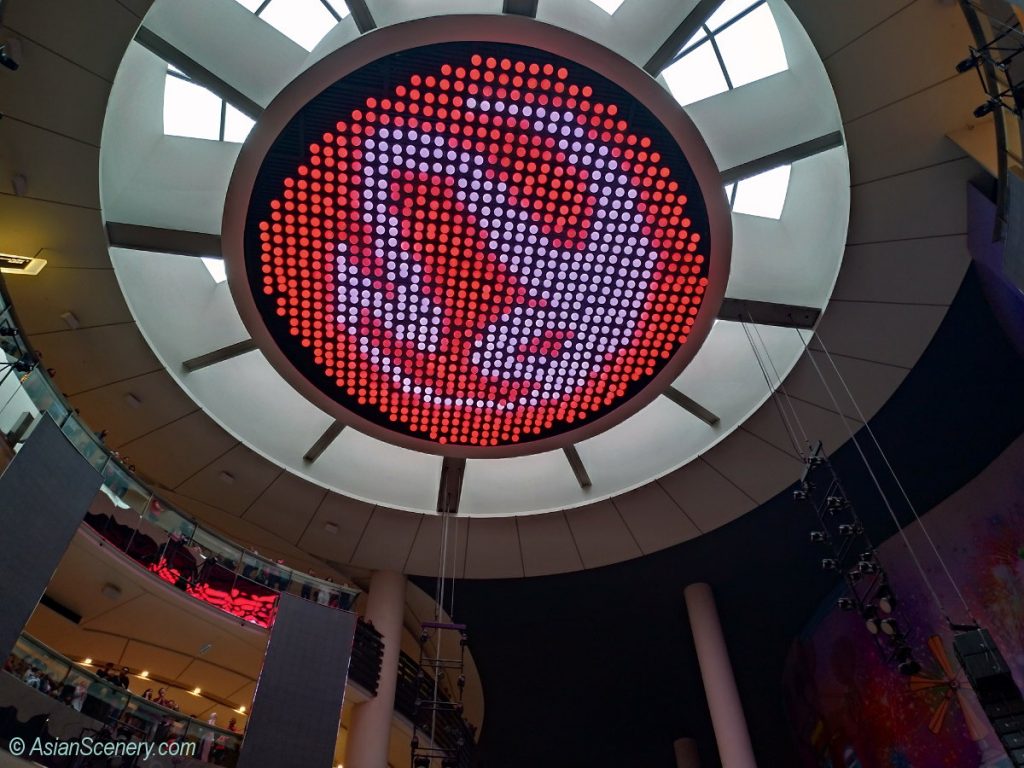 It is better to see the movie of the attraction, rather than to see only pictures. Please enjoy this 3 minutes short movie.
このアトラクションは、写真よりも、動画で見る方が良く分かります。以下の動画(約3分)をご覧ください。