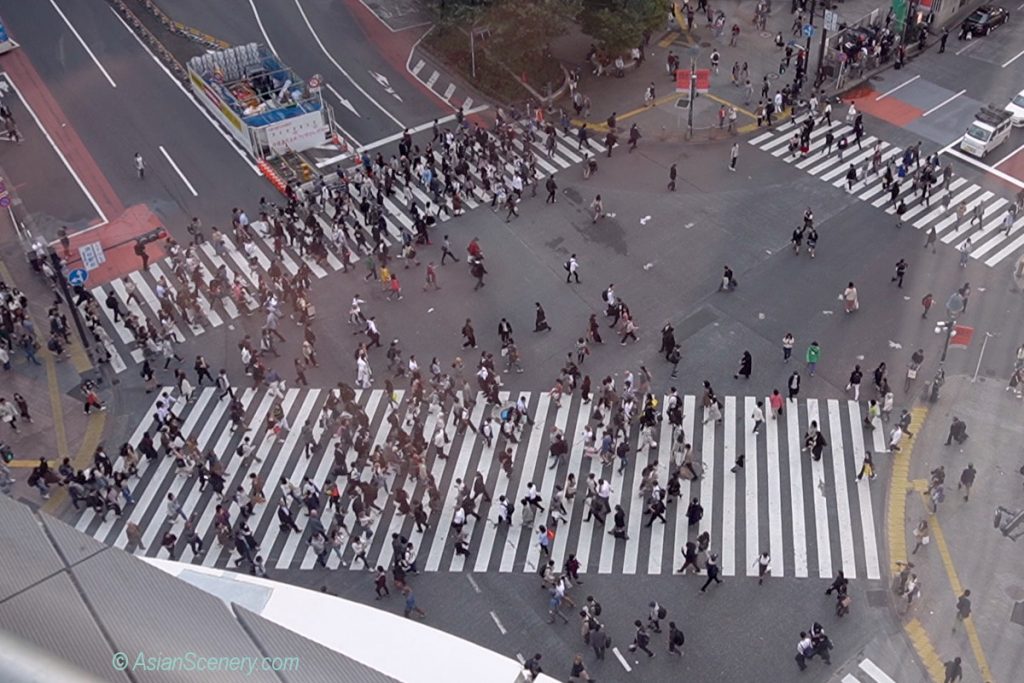 Lots of people live in Tokyo. And Shibuya is well known city as a crowded place with people. Especially the scramble crossing of Shibuya Station is very popular tourist spot to see unusual scene which cannot be seen in other countries.
東京には多くの人が住んでいますが、渋谷は多くの人々で込み合っていることで有名です。特に渋谷のスクランブル交差点は、他国では決して見られない希少な光景が見られるため、外国人観光客にも人気です。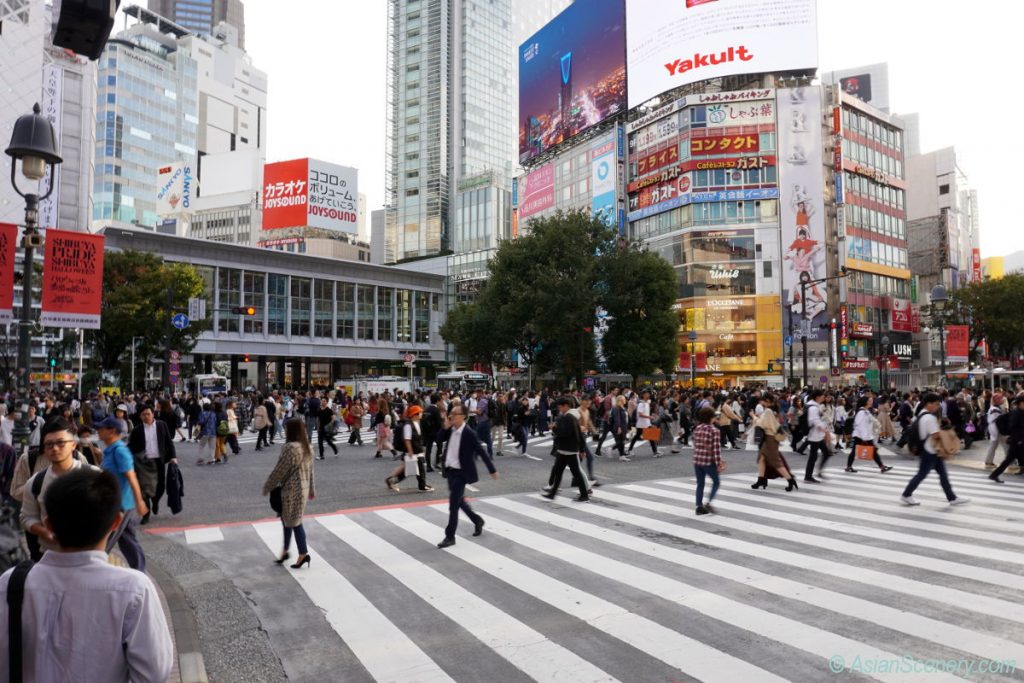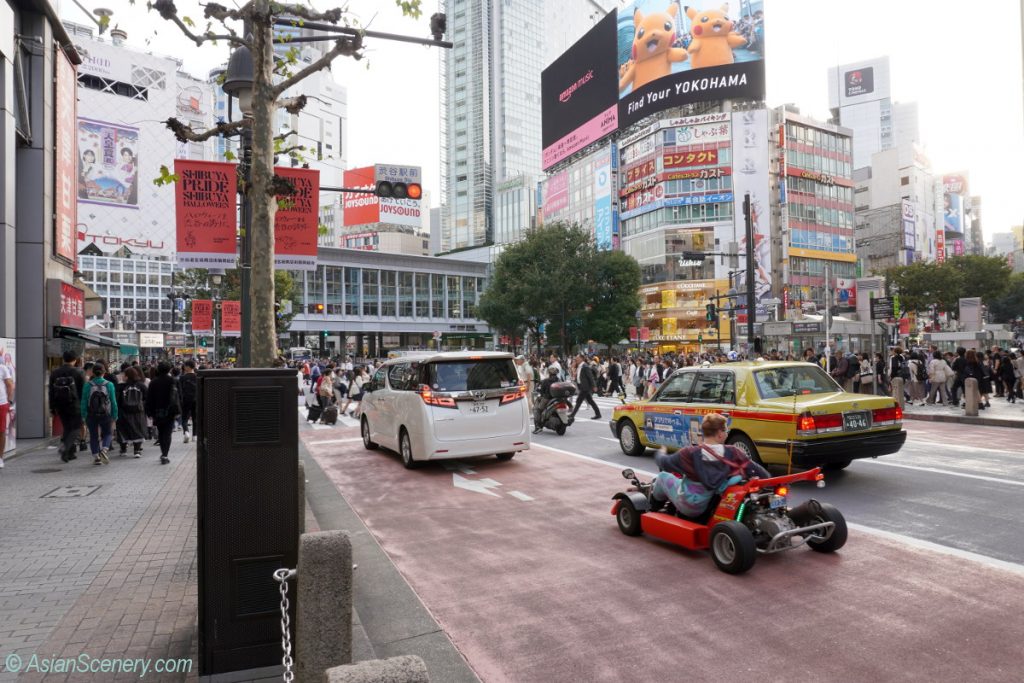 There is a special place where we can look down the Shibuya Crossing from the top of the building roof. This small place is already known to some core foreign tourists.
ビルの屋上から渋谷交差点を見下ろすことができる特別な場所があります。この小さな場所は、一部のコアな外国人観光客にはその存在が知られているようです。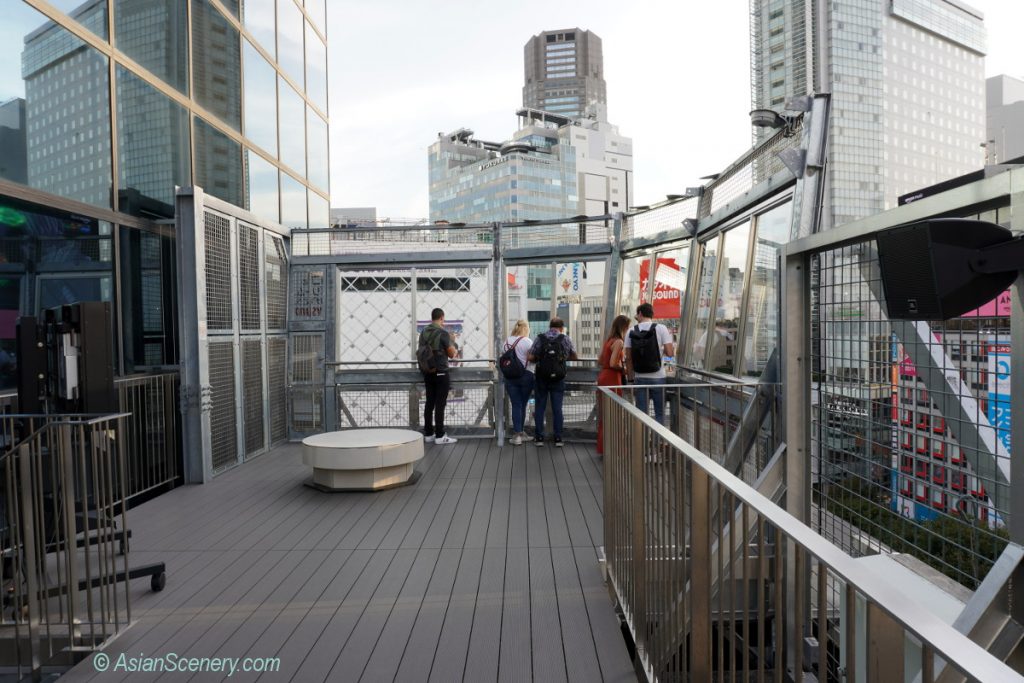 Please enjoy the amazing video recorded from there.
その場所から撮影した驚くべきビデオをご覧ください。
This spot is "Crossing View" in the building "Magnet by Shibuya 109". Go into the building and go up to the roof terrace.
このスポットの名前は「マグネット by Shibuya 109」というビルの「クロッシング・ビュー」と言います。そのビルの屋上テラスに上がり…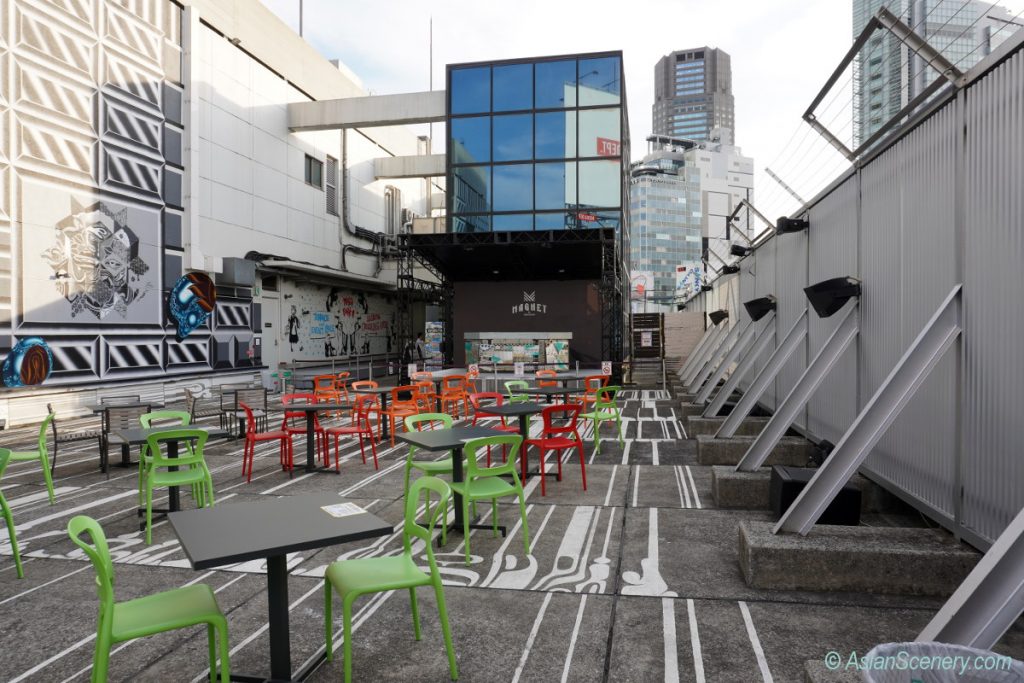 There is a entrance of the "Crossing View" when you go through the terrace to the back. The admission fee is 300 yen.
テラスの奥の方に進んでゆくと、「Crossing View」の入り口があります。入場料は300円です。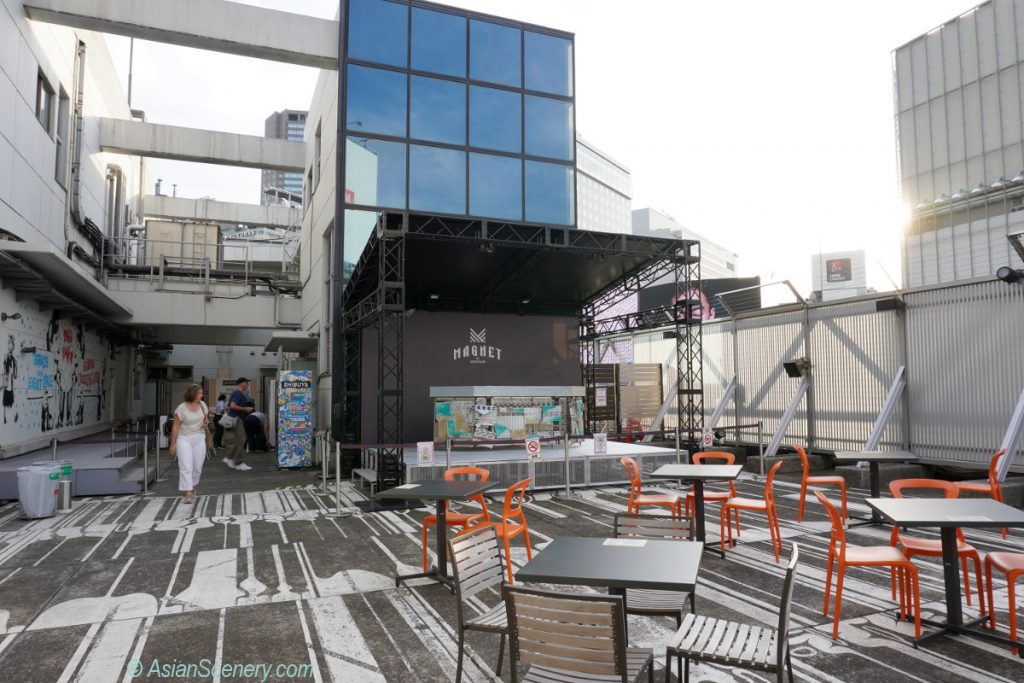 This building is facing the Shibuya Scramble Crossing. So you can see very nice bird view of the Shibuya Scramble Crossing.
このビルは渋谷のスクランブル交差点に面しているため、スクランブル交差点をスッキリ見下ろすことができます。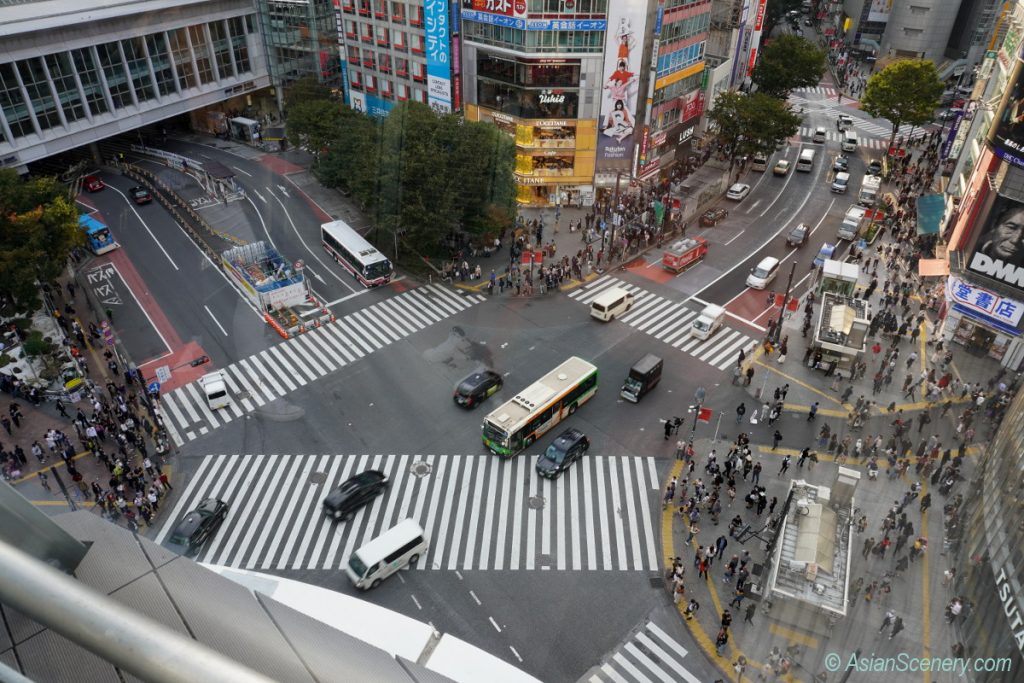 I went Shibuya Scramble Crossing at Halloween Night (October 31, 20191). More people came here for enjoying Halloween day. Also, police officers were specially deployed to organize traffic.
10/31 のハロウィーンの夕方、渋谷のスクランブル交差点に行ってみました。ハロウィーンを楽しむため、さらに多くの人が交差点に来ていて、特別に警官が配備され、その交通を整理していました。