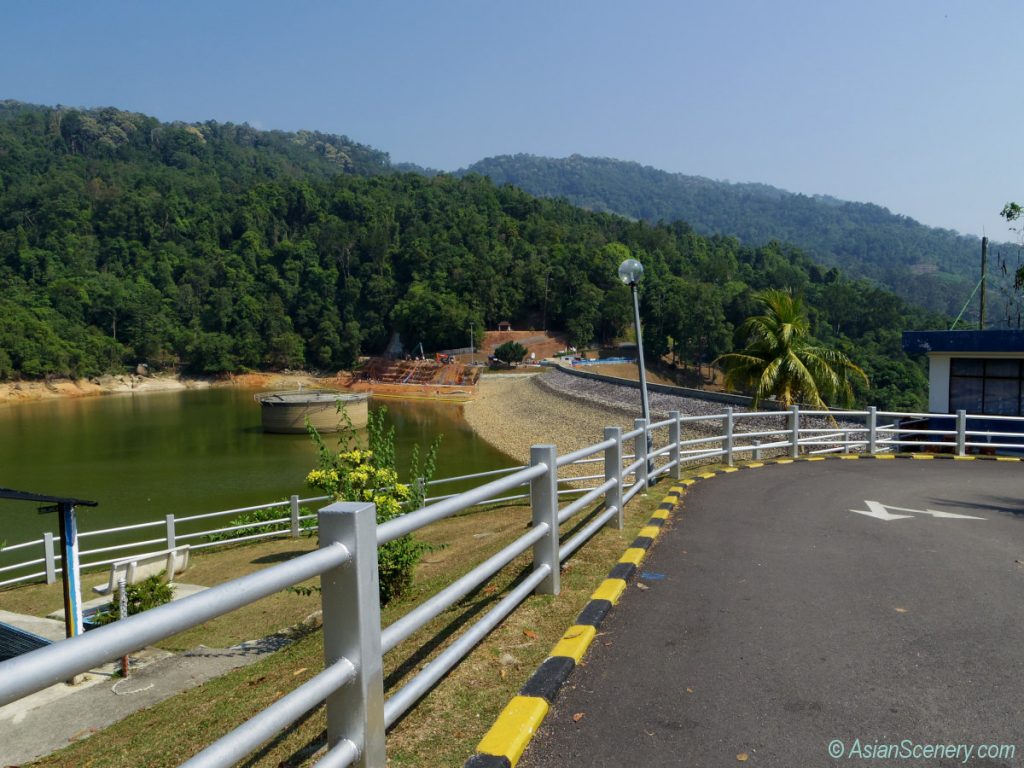 There are two dams in Penang Island. One is Air Itam Dam and the other is Teluk Bahang Dam. Teluk Bahang Dam is bigger and new, but Air Itam Dam has definitely nicer view surrounded by mountains and forests.
ペナン島にはダムが2つあります。一つはエア・イタム・ダム、もう一つはテルク・バハン・ダムです。テルク・バハン・ダムの方が大きく、新しいですが、エア・イタム・ダムの方が、山々や森林に囲まれ、優れた景観を見せてくれます。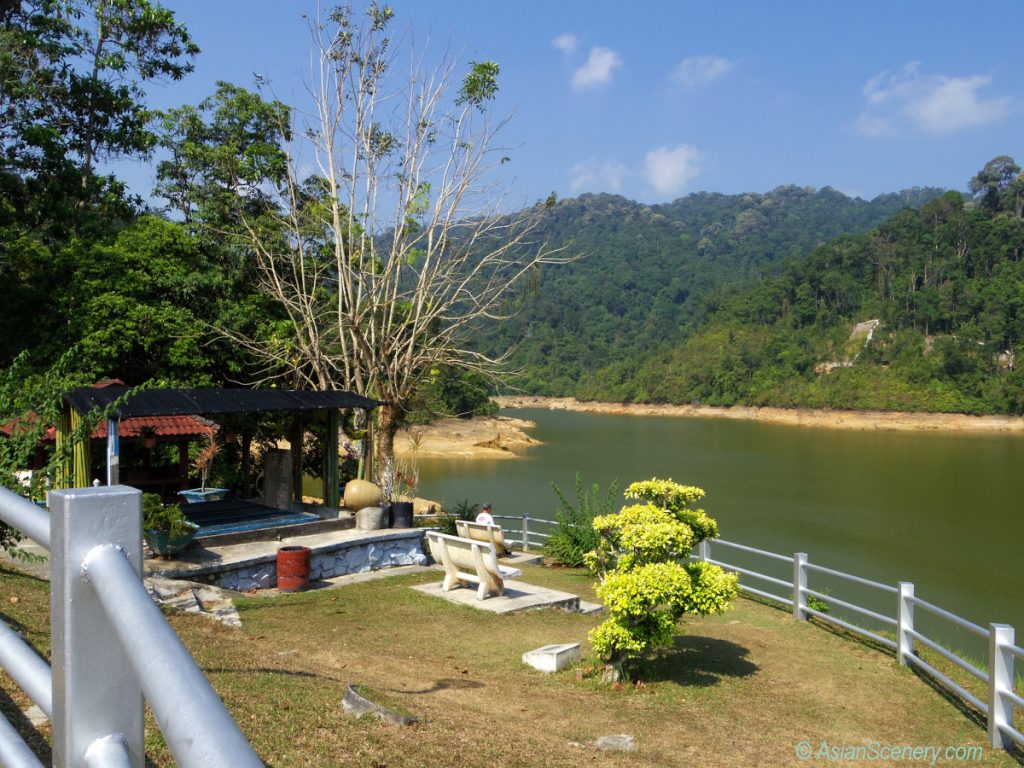 It will take about 20 minutes to get here from George Town (about 10km).
ジョージタウンからここへは約20分(約10km)です。
On the way to there, you can see a photogenic Hinduism temple "Arulmigu Sri Ruthra Veeramuthu Maha Mariamman Devasthanam".
そこへ行く途中には、写真映えするヒンズー教寺院「スリ マハマリアマン寺院」があります。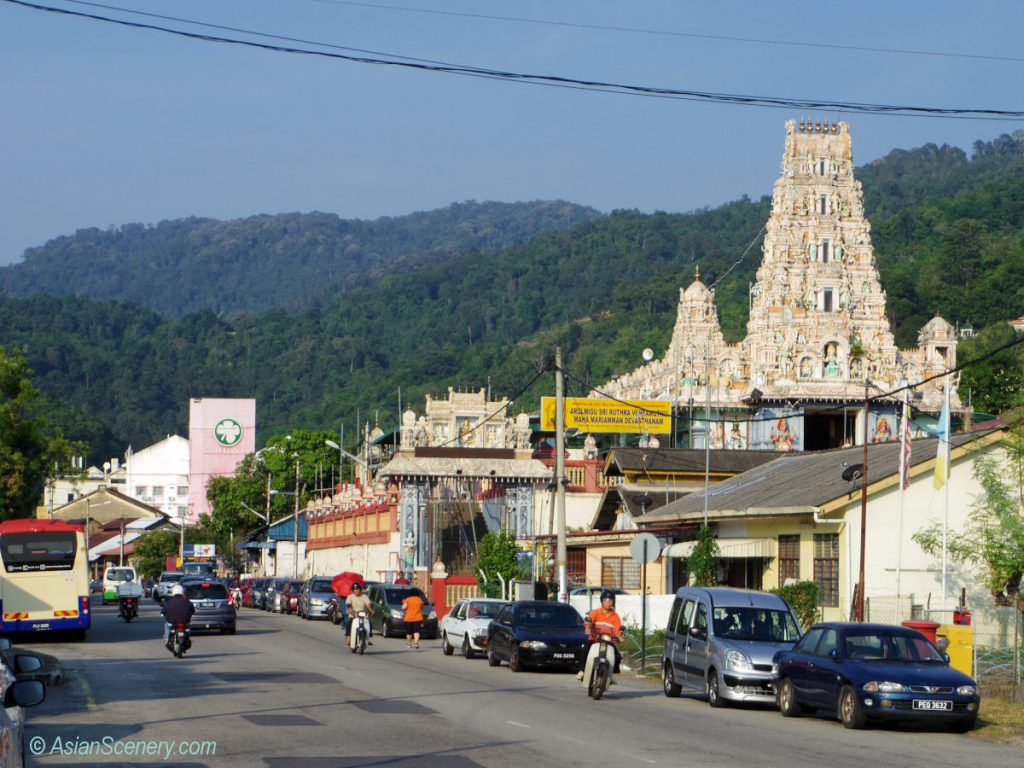 And a moutain road starts just after passing this temple, there is a famous temple "Kek Loc Si" in the middle of the mountain road.
また、その寺院を通り過ぎてすぐの山腹には、有名な寺院「ケック・ロック・シー」があります。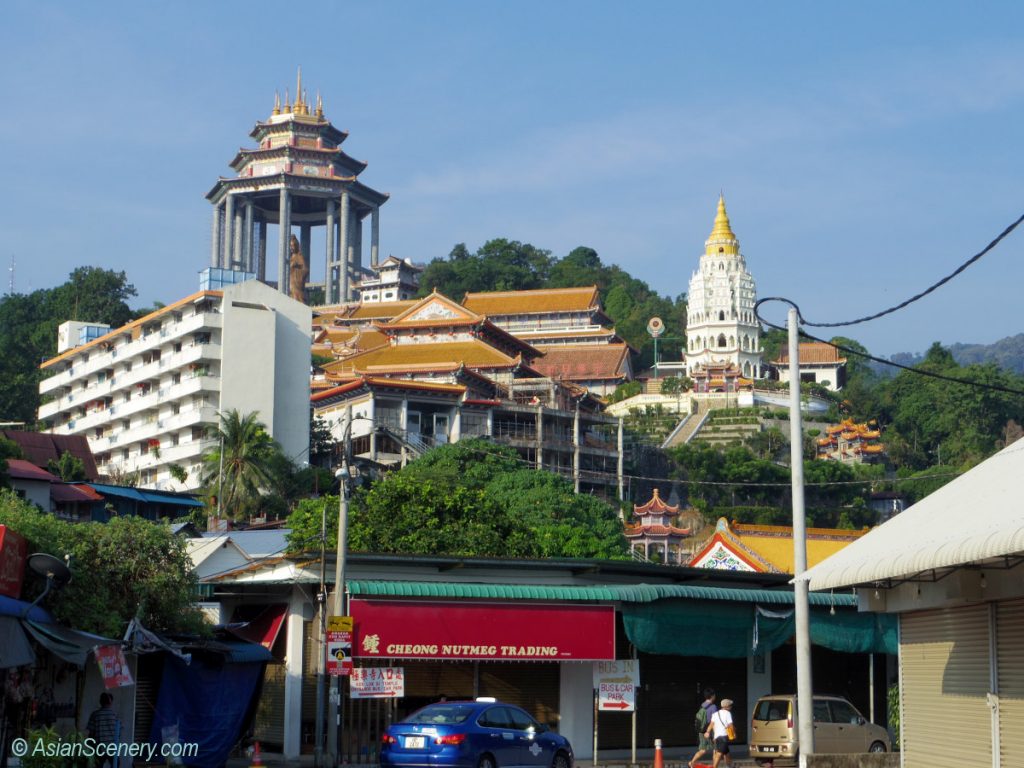 After the Kek Loc Si, the dam is almost there.
「ケック・ロック・シー」を過ぎると、ダムはすぐそこです。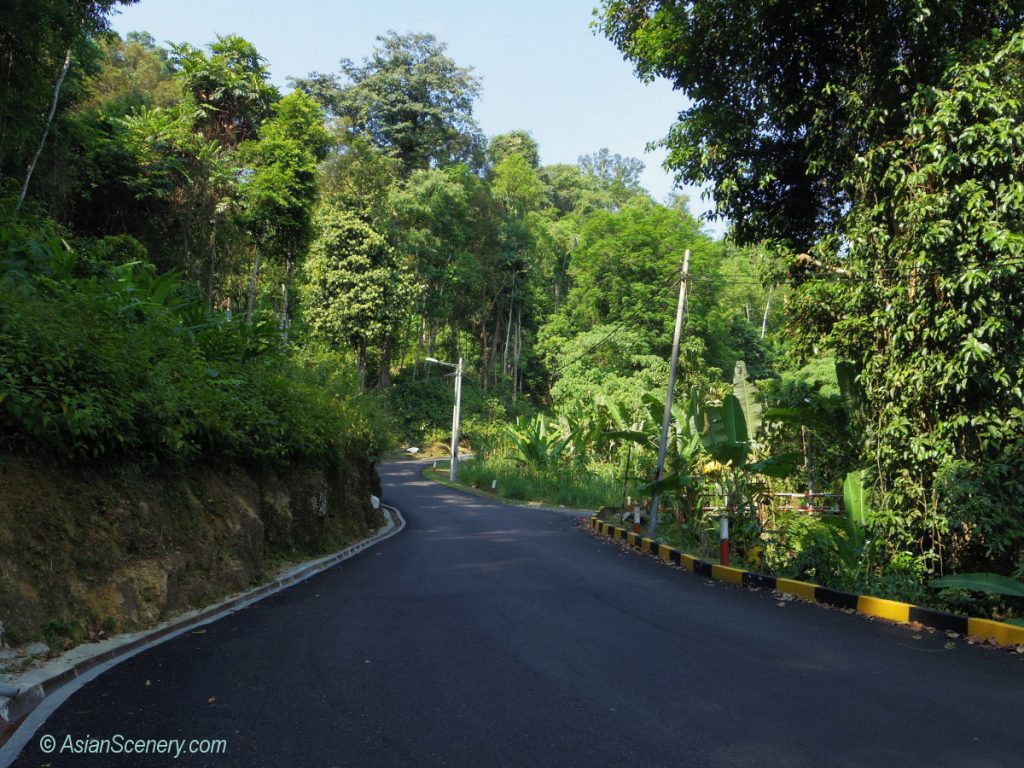 Got to there.
到着です。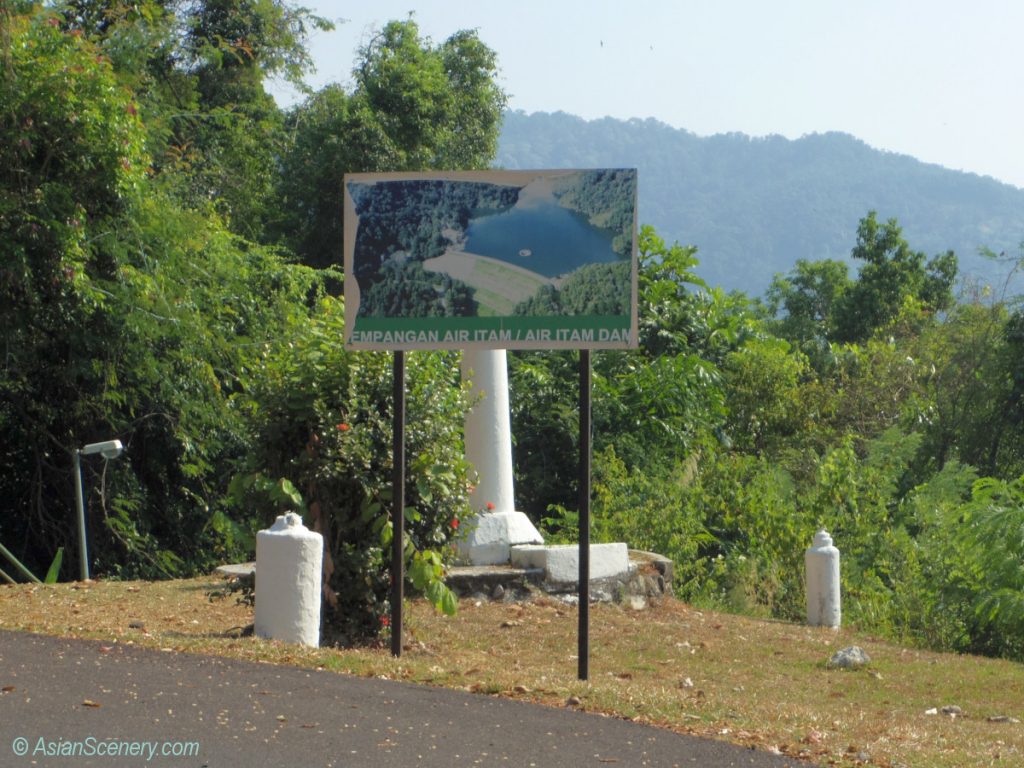 Really a great view from the Sky at the Air Itam Dam.
そのエア・イタム・ダムの上空にドローンで上って空から見ると、素晴らしい眺めを見ることができます。
There is a "Water Storage Rate" board of the major dams in Penang district.
ダムのふもとには、ペナン地区にあるダムの貯水率が表示されています。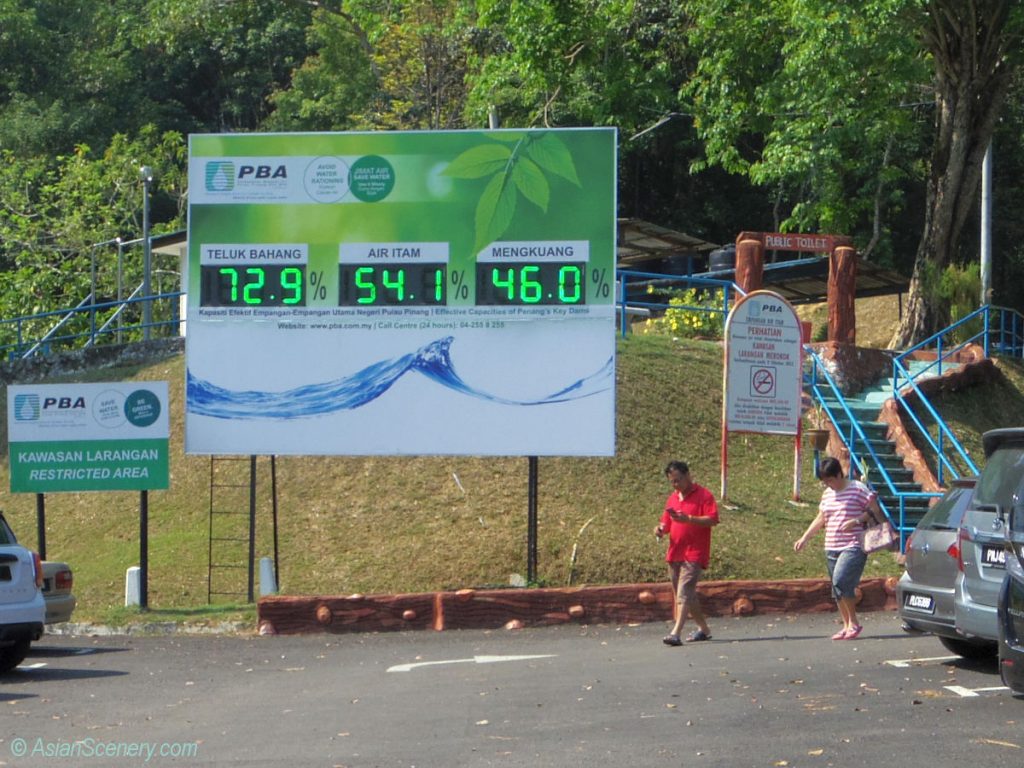 This area belongs to nature reserved area where smoking is strictly prohibited.
このエリアは自然保護地域に指定されていて、喫煙は厳しく禁止されています。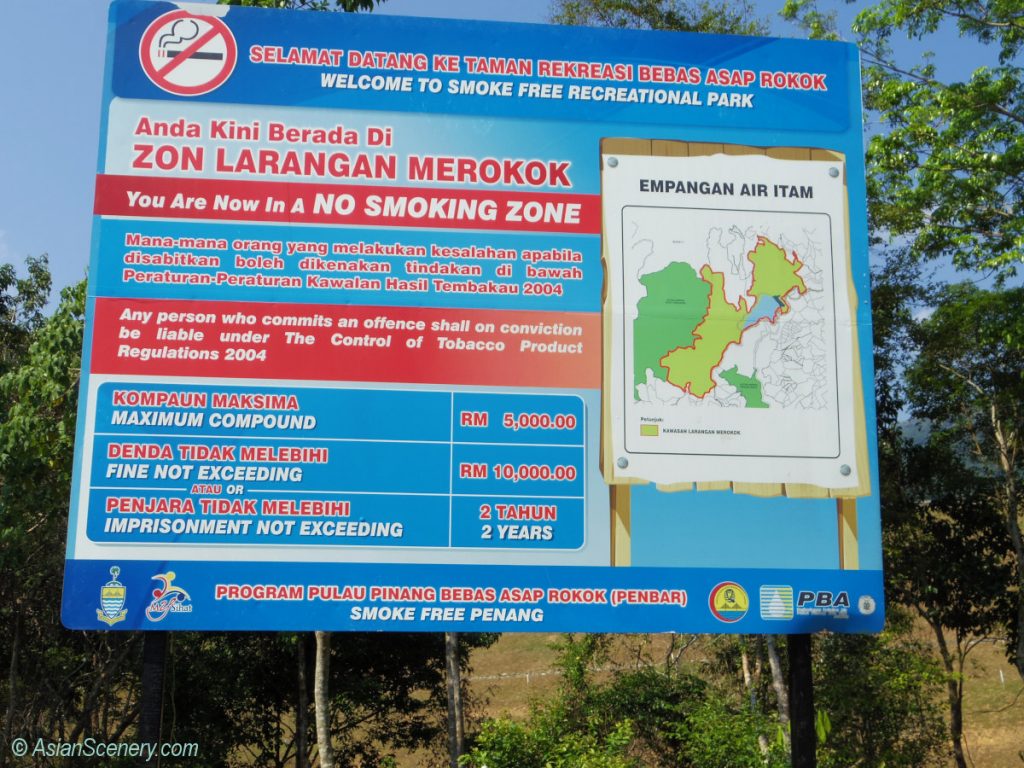 There are some walking trail around this dam. It is not nice only to see it, but also nice to visit for walk around it.
周辺には遊歩道があります。見るだけでなく、散策をするにも良いところです。