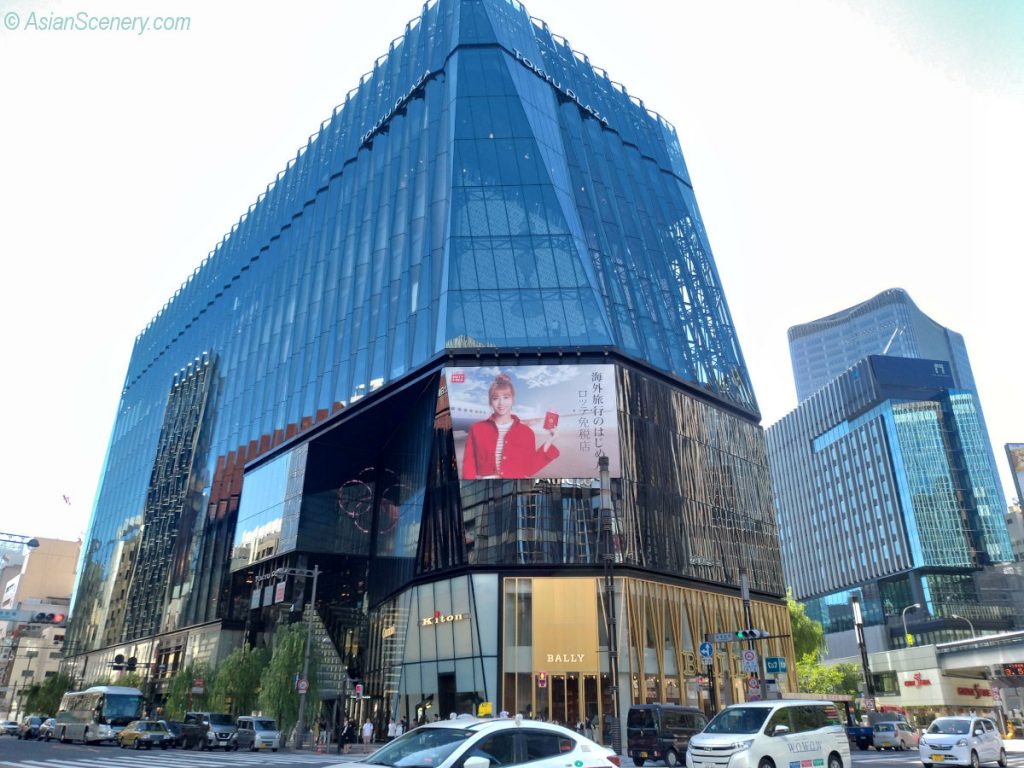 Tokyu Plaza Ginza is a fairly big shopping complex with many fashionable shops in Ginza area. It is fairly new complex built in 2016.
東急プラザ銀座は多くのファッショナブルな店舗を持つ大きなショッピングモールです。この建物は2016年に竣工され、銀座界隈では比較的新しいビルに属します。
The nice roof terrace is open to public.
屋上が利用者に一般開放されています。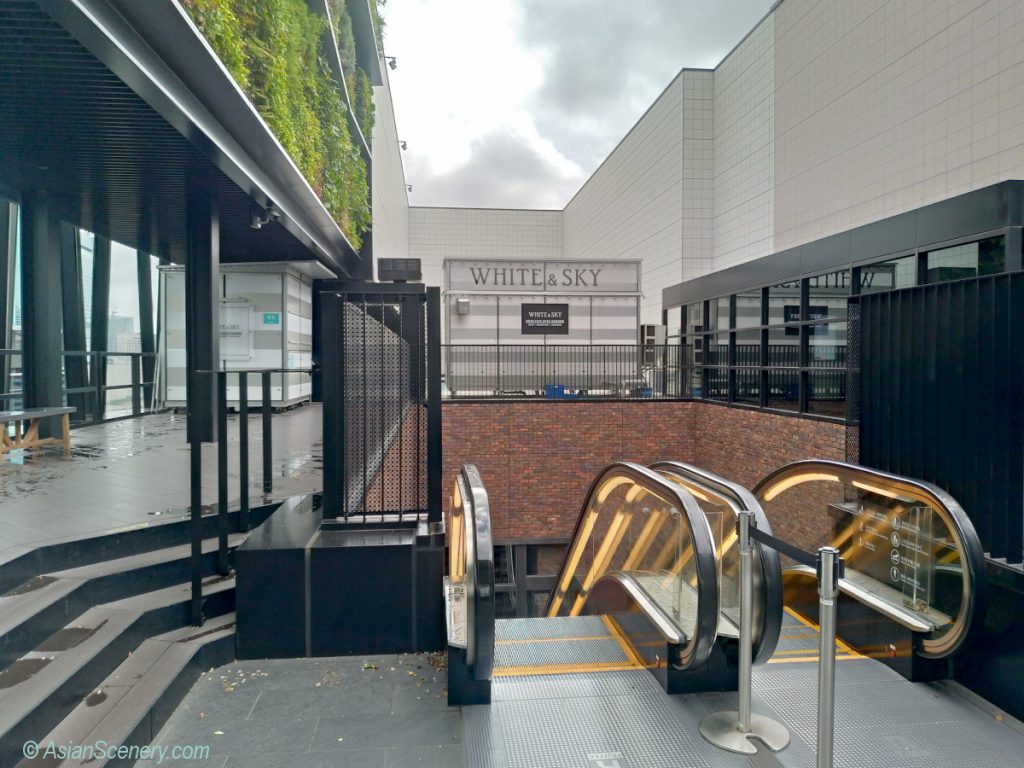 You can rest and walk around this roof terrace. This place has very nice open air atmosphere.
ここで休憩を取ったり、散歩したりできます。この場所は、屋根がなく、非常に良い雰囲気を持っています。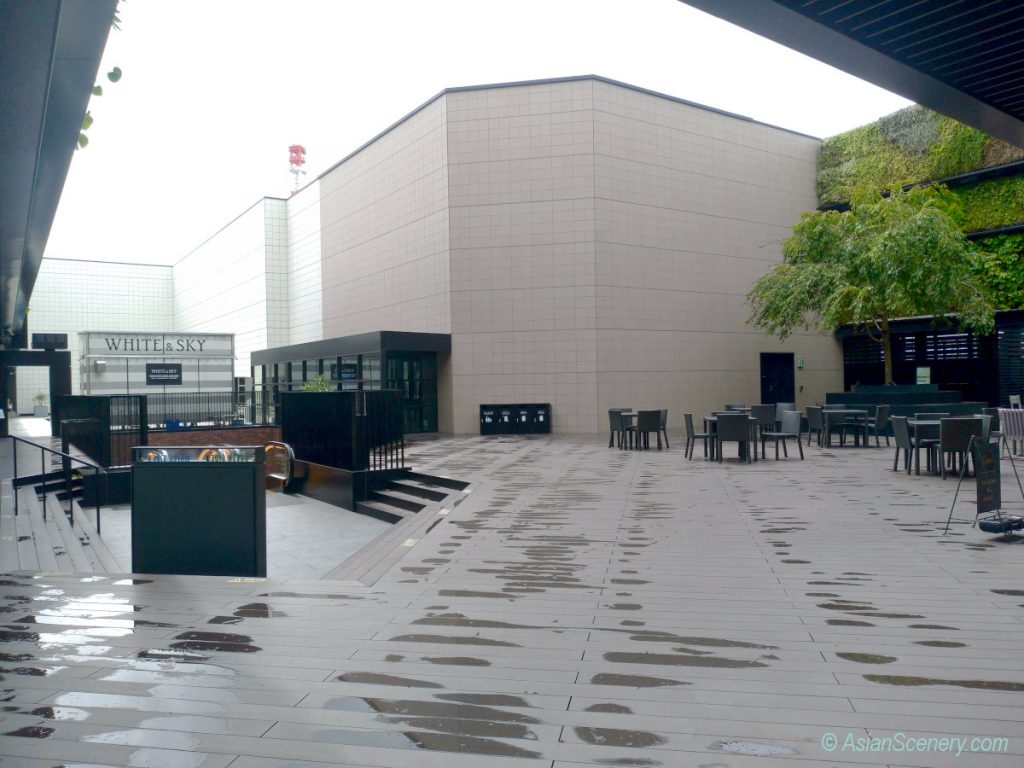 There is a "Pool Side Bar" in this roof.
ここには「プールサイド・バー」もあります。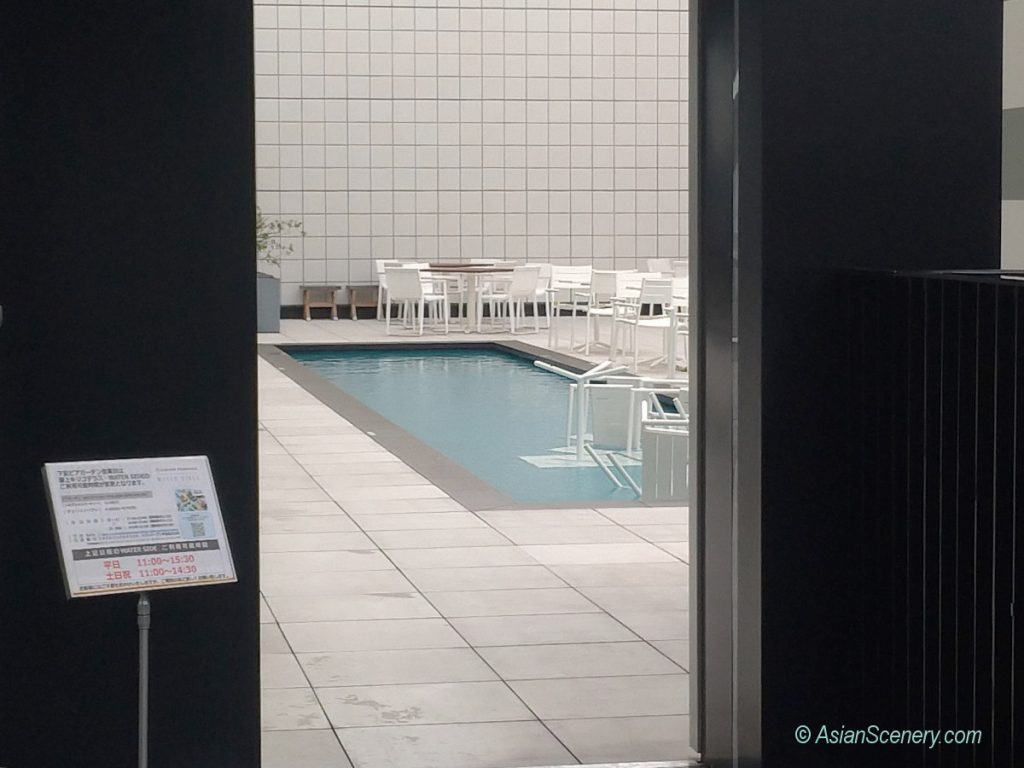 You can see live plantation on the wall of this floor which makes this place very peaceful atmosphere.
このフロアの壁面には植栽が施されていて、この場所を心安らぐ場所にするのに一役買っています。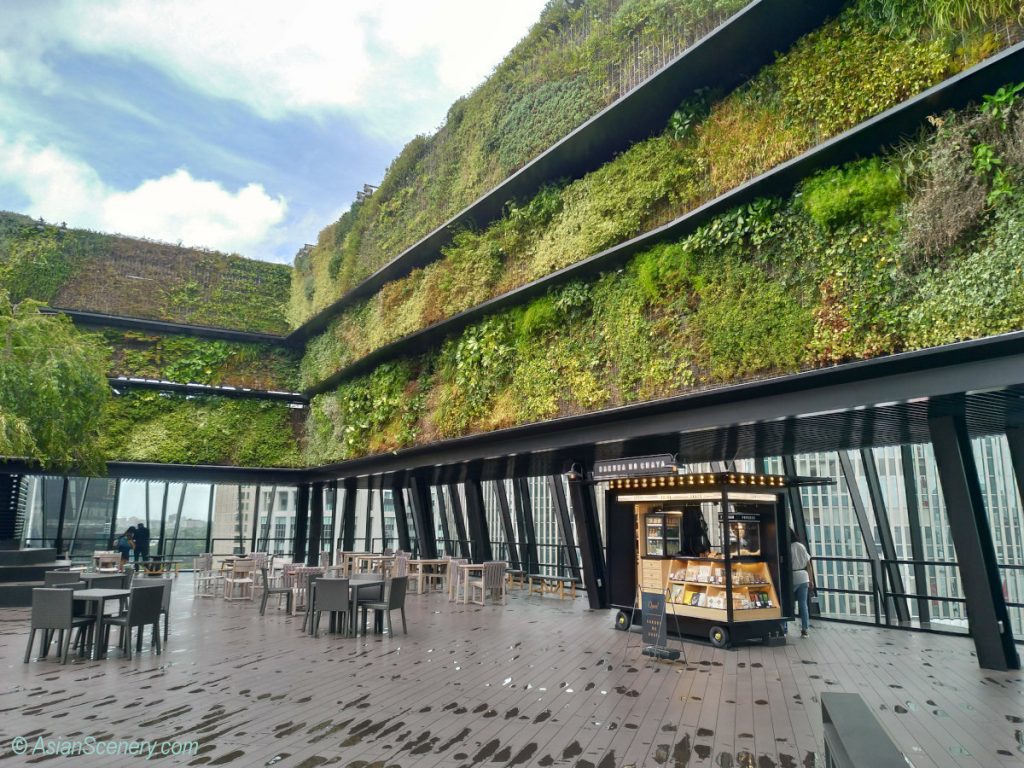 The view from here is also nice.
ここからの眺めも素晴らしいです。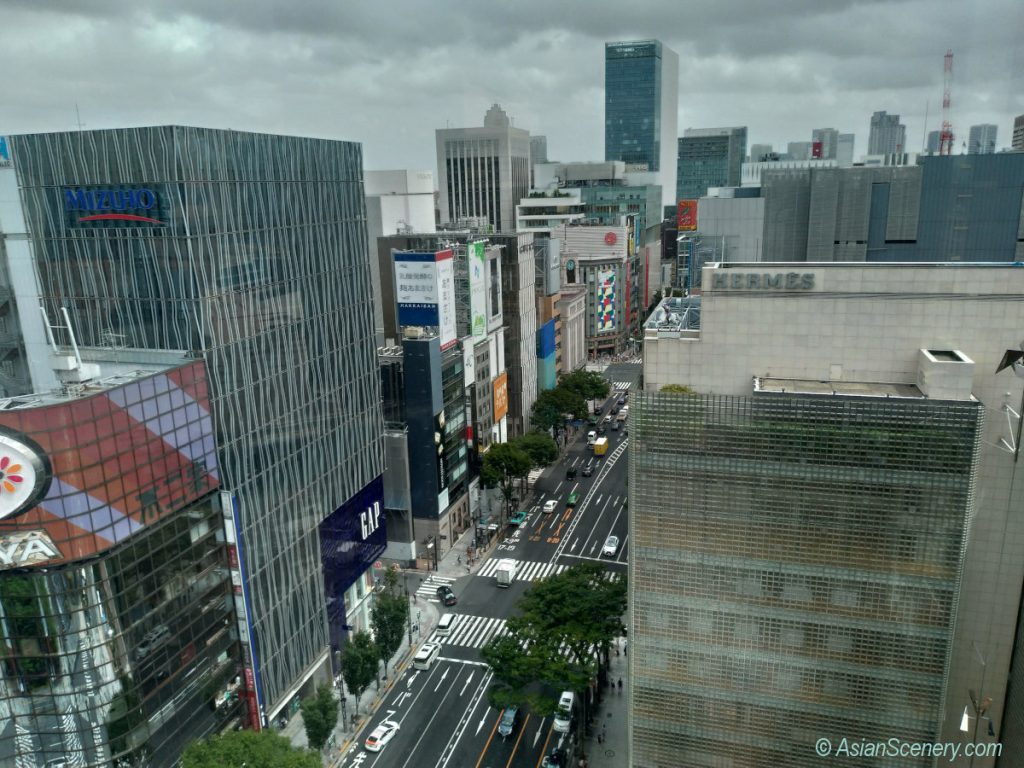 But there is one floor completely closed because of the COVID-19. The closed floor is for Lotte Duty Free Shop.
しかし、残念ながら1フロアが現在閉鎖中。ロッテ免税店のフロアです。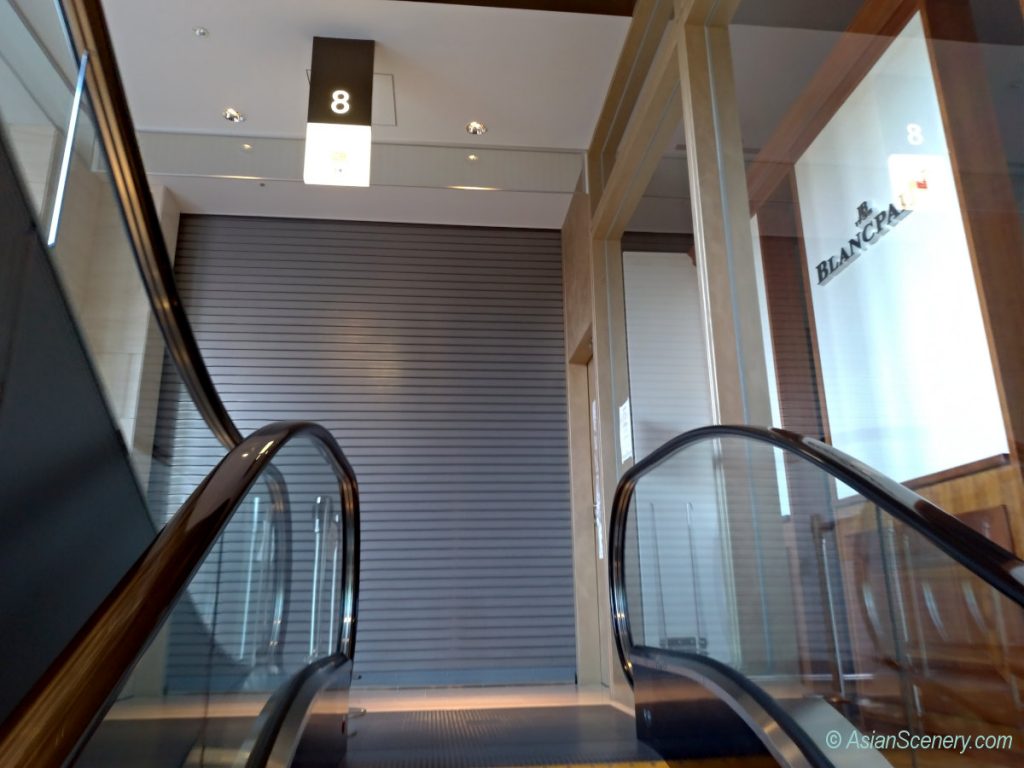 The Lotte Duty Free shop occupies two flores of this building. They entirely closed right after the COVID-19 expansion in Japan. But one floor opened from June 1, 2020 in the form of ordinary shopping (not duty free).
「ロッテ免税店」はこのビルの2フロアを占めています。新型コロナウイルスが日本で急拡大した当初は2フロアとも閉めていましたが、2020年6月1日から、免税ではなく、通常課税形式の店舗として1フロアが再開しました。