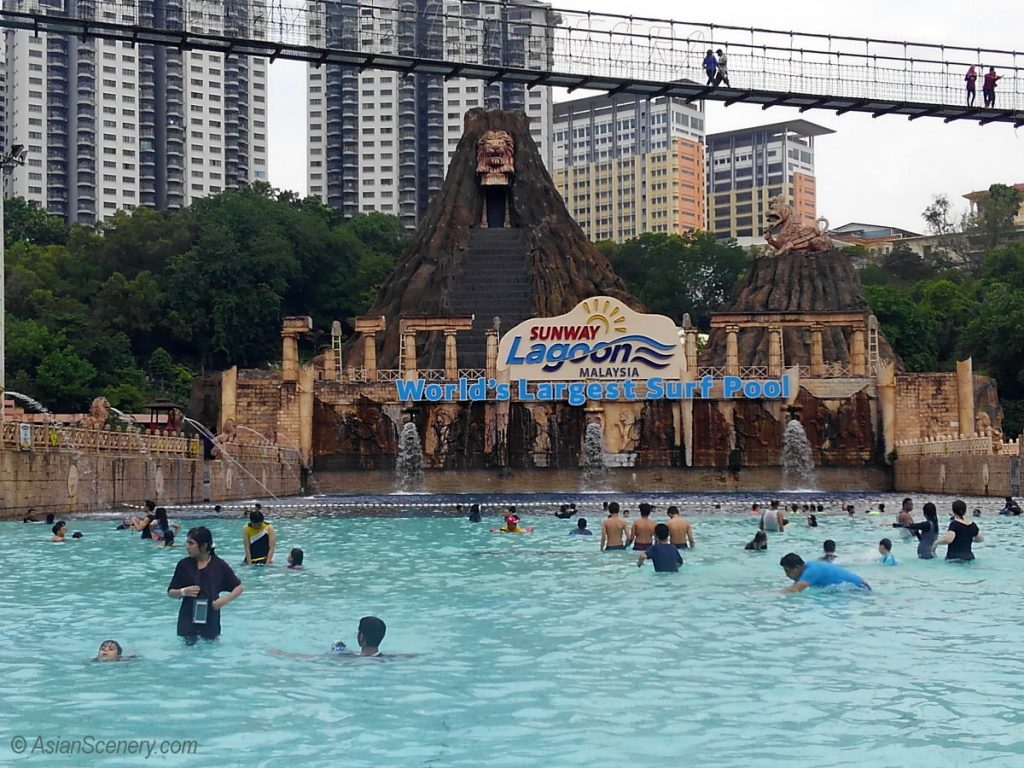 There are many beaches in Malaysia, but there is no beach near Kuala Lumpur suitable for swimming. And sometimes swimming in the pool is more comfortable and safer than swimming in the sea. So there is a very popular swimming amusement spot for KL citizens. "Sunway Lagoon Malaysia" is a huge amusement complex with many big pools in exotic tropical atmosphere.
マレーシアには多くのビーチがありますが、クアラルンプールの近くには泳ぐのに適したビーチはありません。また、時には海で泳ぐよりも、プールで泳ぐ方が快適だし安全だったりします。それで、クアラルンプール市民に絶大な人気の遊泳アミューズメント施設があります。「サンウェイ・ラグーン・マレーシア」は南国をイメージした複数の大型プールを持つ複合アミューズメント・パークです。
This is a place to enjoy with swim ware, but there are some zones which do not require swim suits.
この施設は水着で楽しむところですが、水着不要のゾーンも併設されています。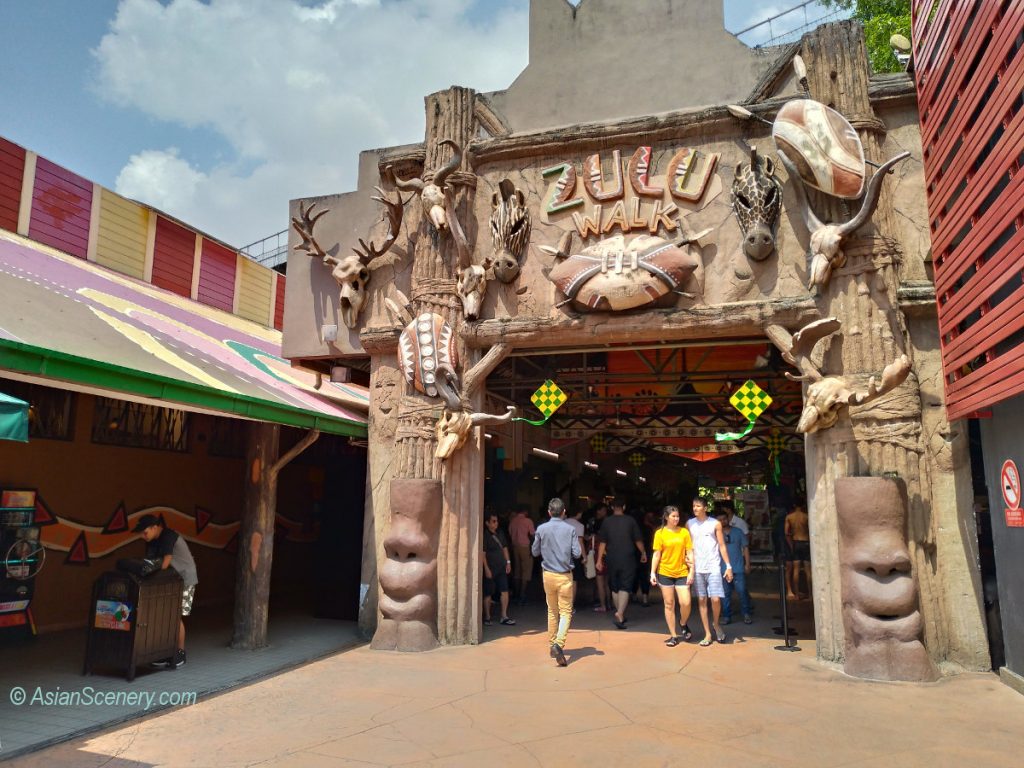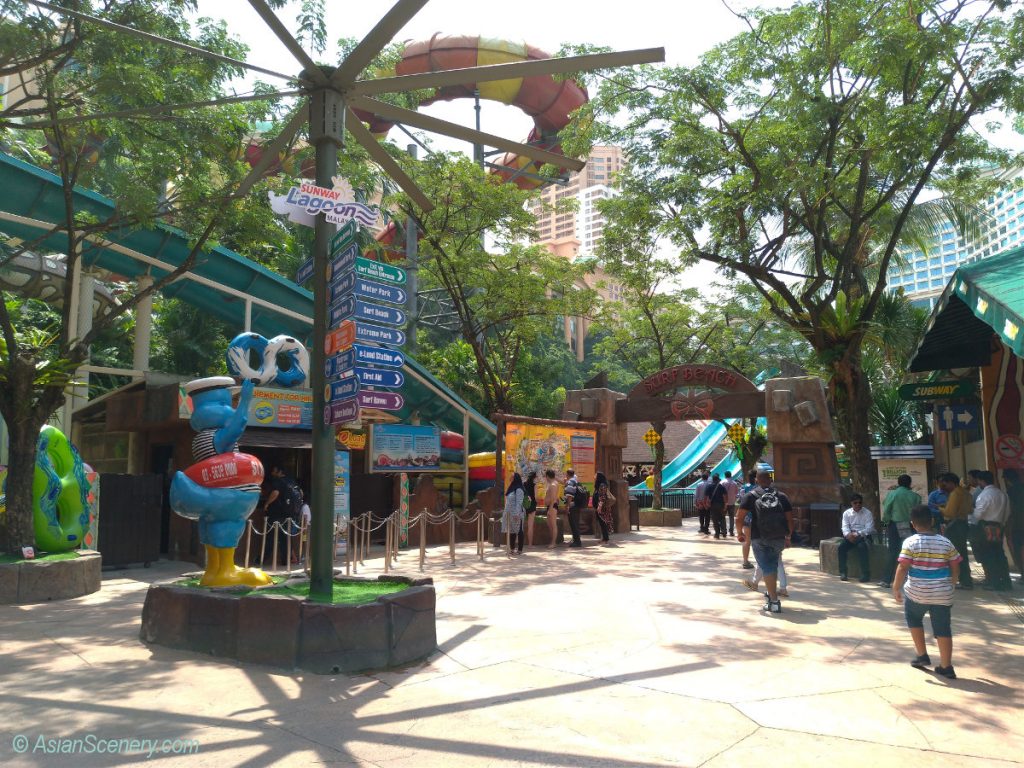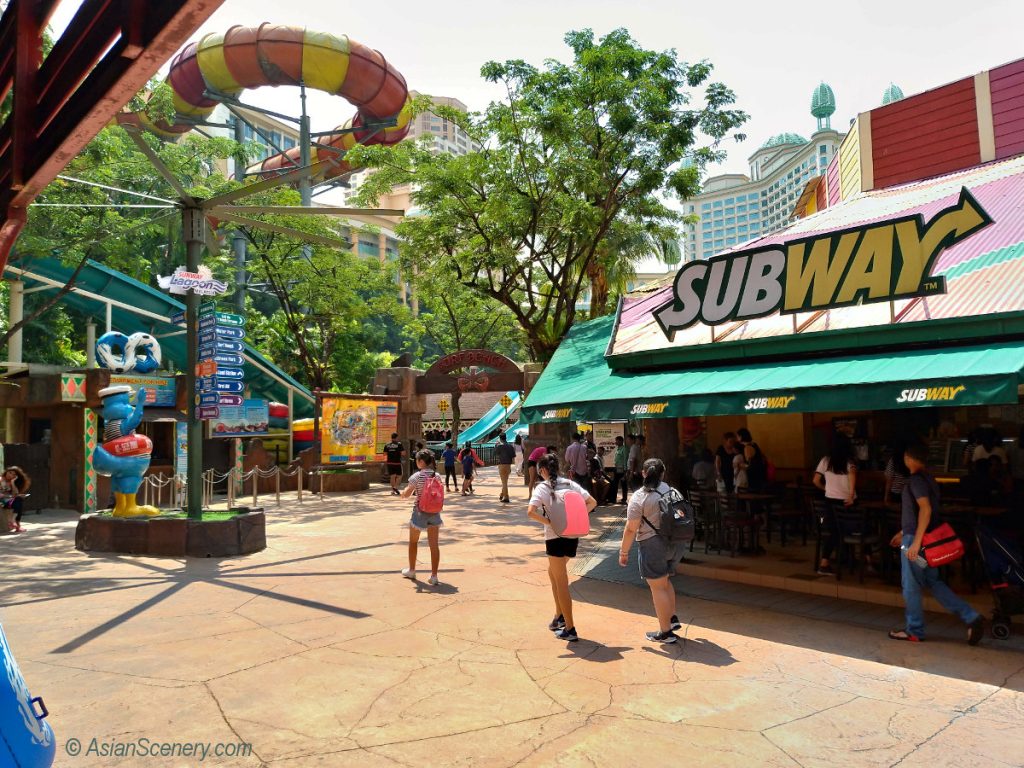 Once enter the pool area, it is a tropical wonderland with big pools, water fall and a long suspension bridge.
プール・ゾーンに入れば、そこは大きなプール、様々な滝、長い吊り橋もあるトロピカル・ワンダーランドです。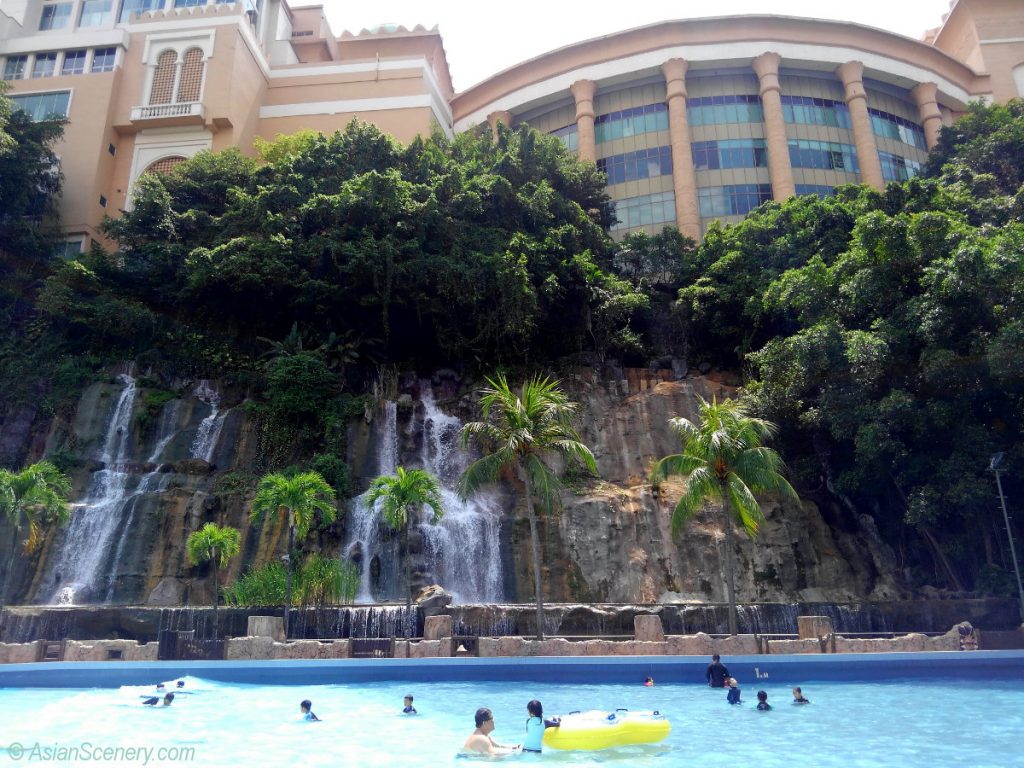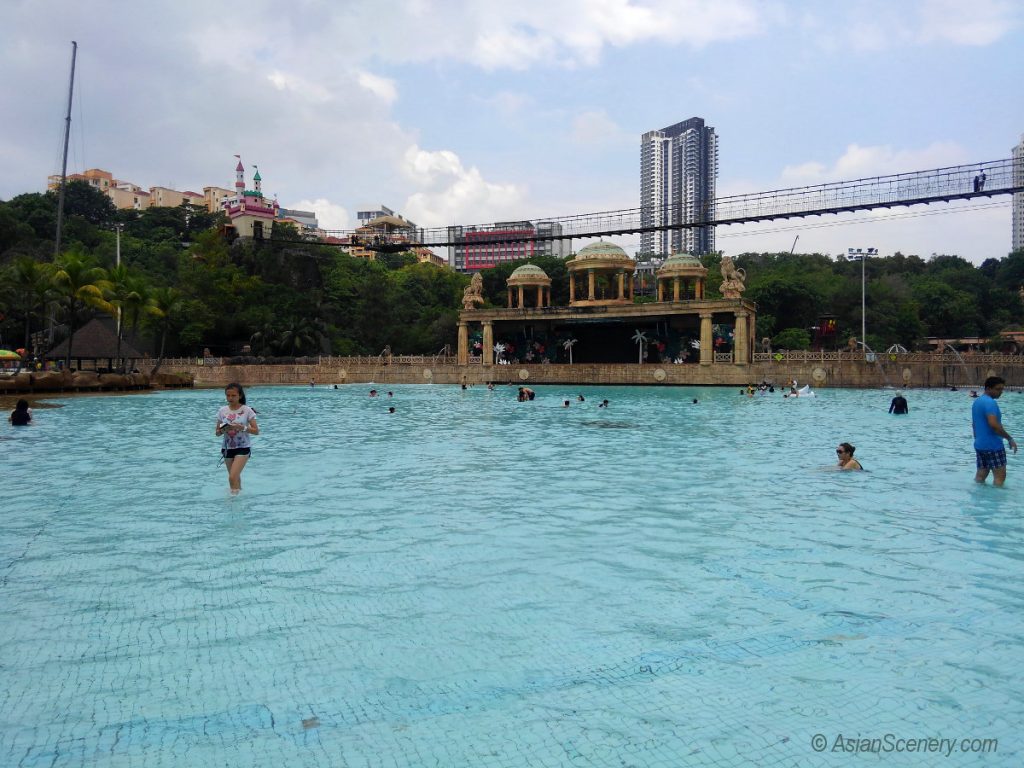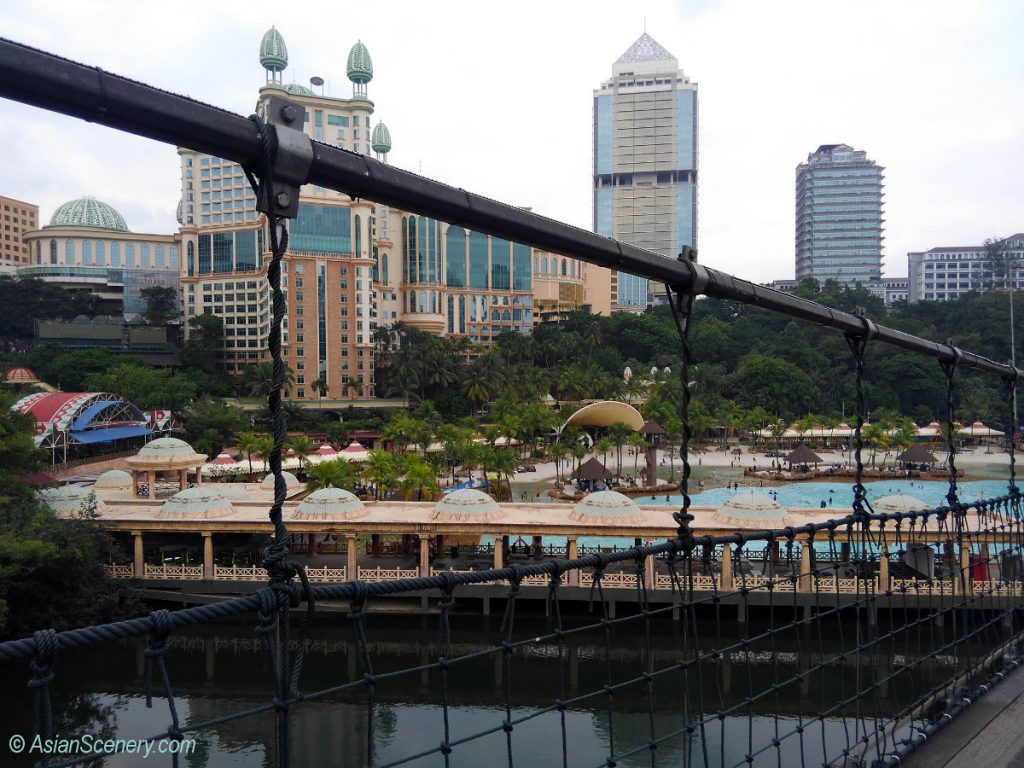 The location of Sunway Lagoon is Subang Jaya, Selangor, which is about 20 minutes drive from KL Sentoral station. You can spend a whole day here in Sunway Lagoon. And this area is not only for Sunway Lagoon. There are other facilities such as a shopping mall, hotel, movie theater and lots more. It is a large resort place worth staying for days.
サンウェイ・ラグーンはセランゴールのスバンジャヤにあり、KLセントラル駅から車で約20分です。 ここサンウェイラグーンだけでも、優に一日を楽しく過ごすことができます。 また、このエリアはサンウェイラグーンだけではありません。 ショッピングモール、ホテル、映画館などの施設があります。 数日間滞在して楽しむことができる大規模リゾートです。