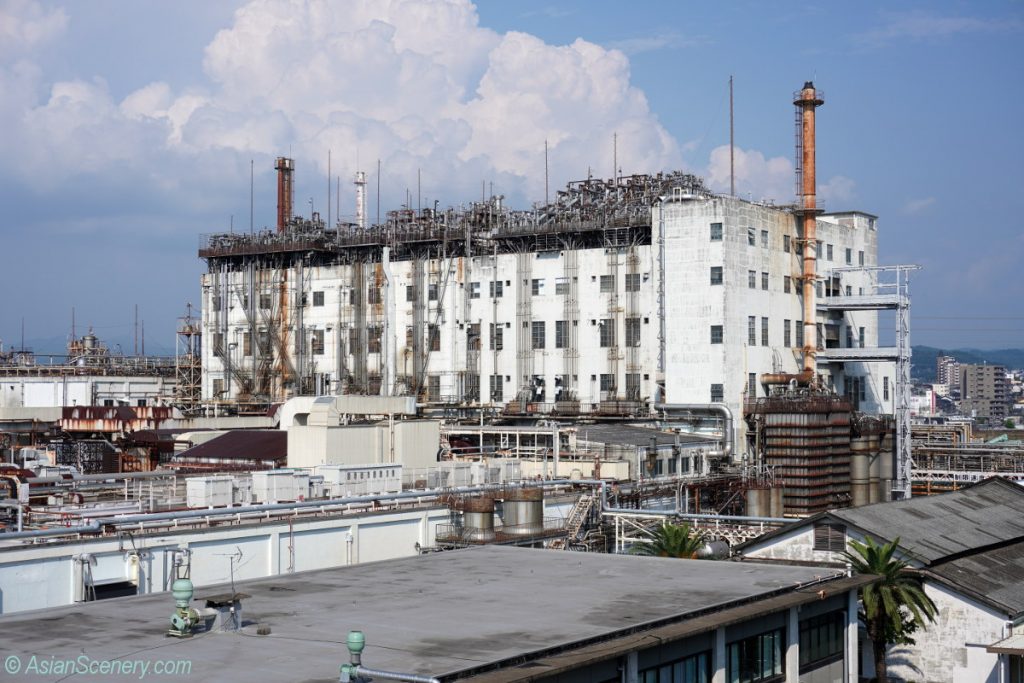 Some factories appearance is very appealing even if they are not famous, even if they are small. When I visit Okazaki which is a small city near Nagoya city, I found very attractive factory. That was "Unitika Okazaki factory".
一部の工場の外観には、それがたとえ無名だったり、小さなものであっても、特別な魅力があるものがあります。私が名古屋の近くの岡崎市という小さな都市を訪問した際、非常に惹きつけられる外観を持った工場を見つけました。「ユニチカ岡崎工場」です。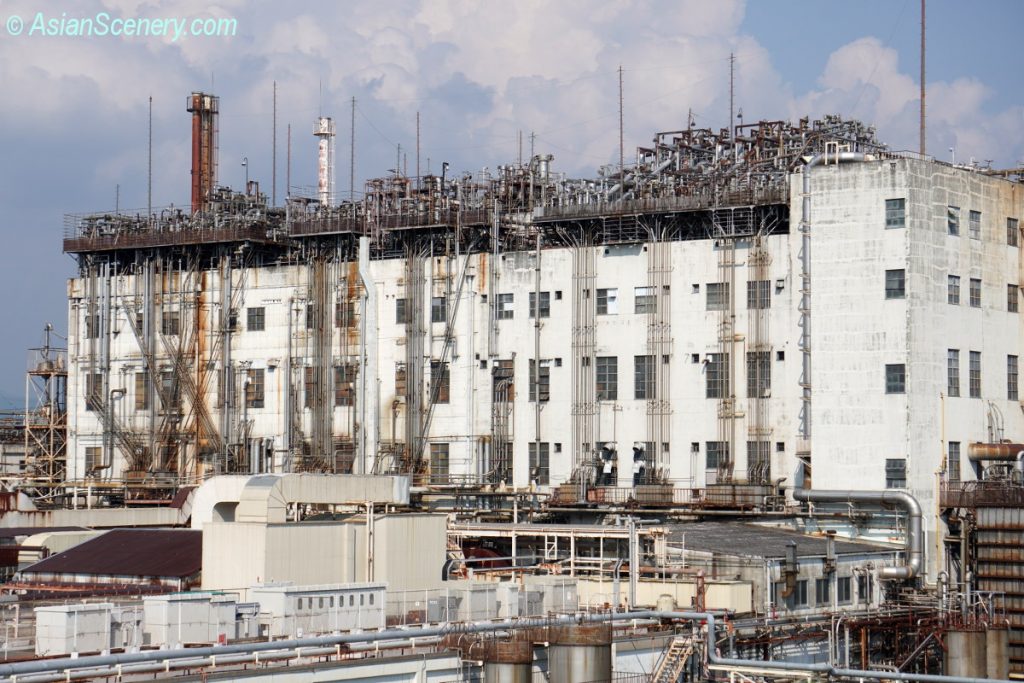 This factory is located in Hinakita-machi, Okazaki city, Aichi prefecture. This factory area was established in 1970s to manufacture various Ester products especially Non-woven products.
この工場は愛知県岡崎市日名北町にあります。この工場地帯は1970年に、様々なエステル製品を製造するために設立され、不織布を主たる製造品として現在も稼働し続けています。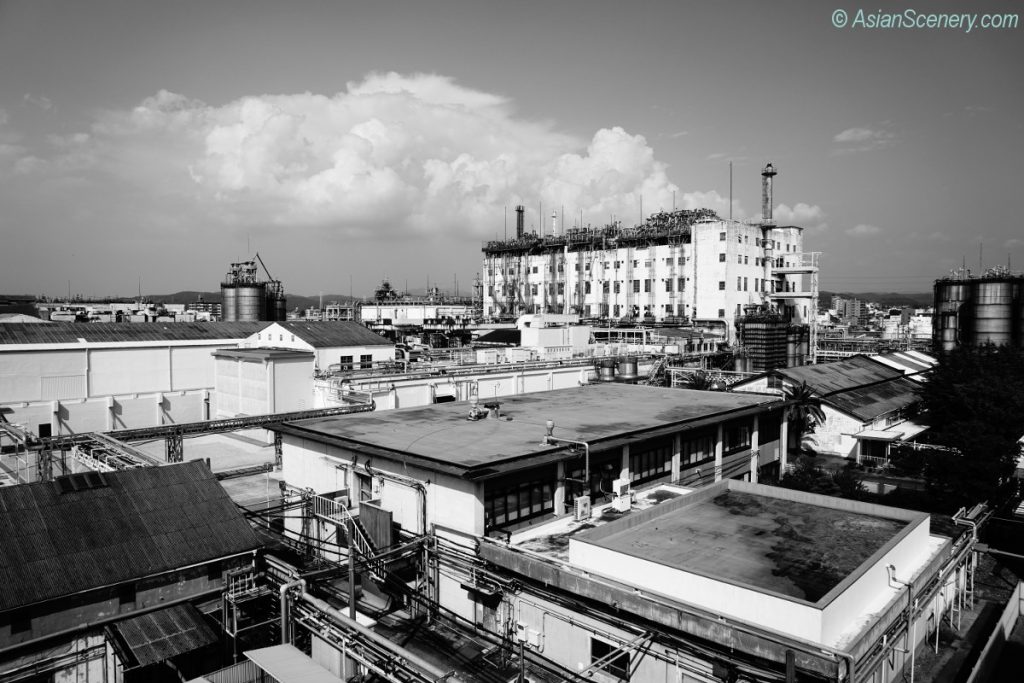 The most impressive part of this factory building is its roof top facility. Innumerable pipes are stretched around the roof of the building.
この工場建屋の最も印象的部分は、屋上設備です。無数のパイプがその屋上に張り巡らされています。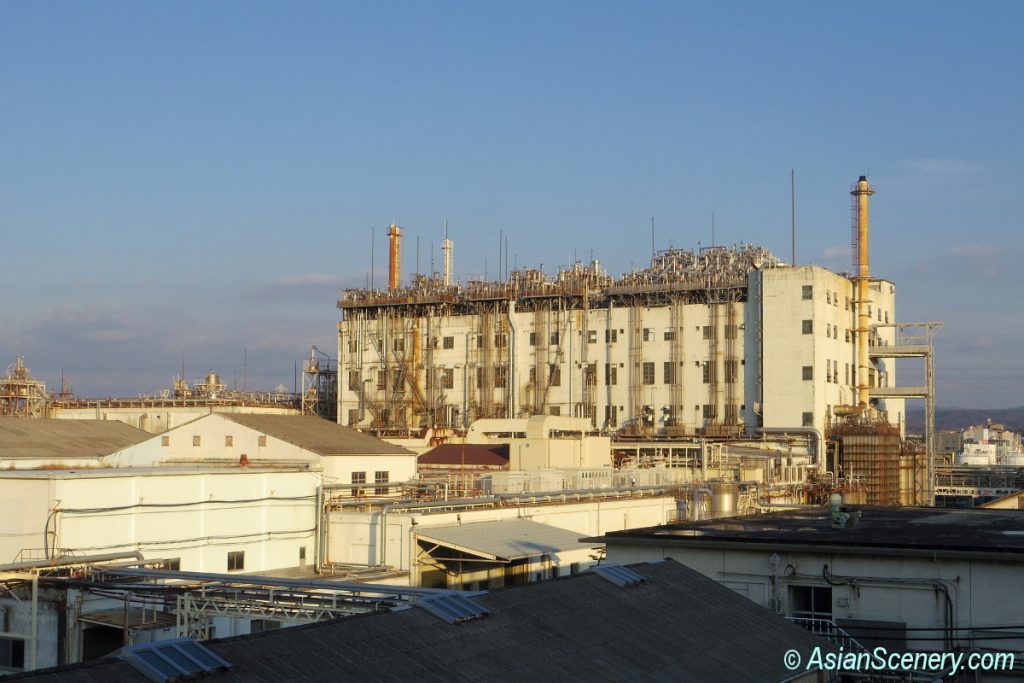 Of course this is not an art. But some people will find this as a beauty of chaos. I am also a man who will see some attractiveness in this rusty chaos.
当然ながらこれは美術品ではありませんが、一部の人々はこのような混沌状況に「美」を見出します。私もそのように、この錆びついた混とん状態に魅力を感じている一人です。