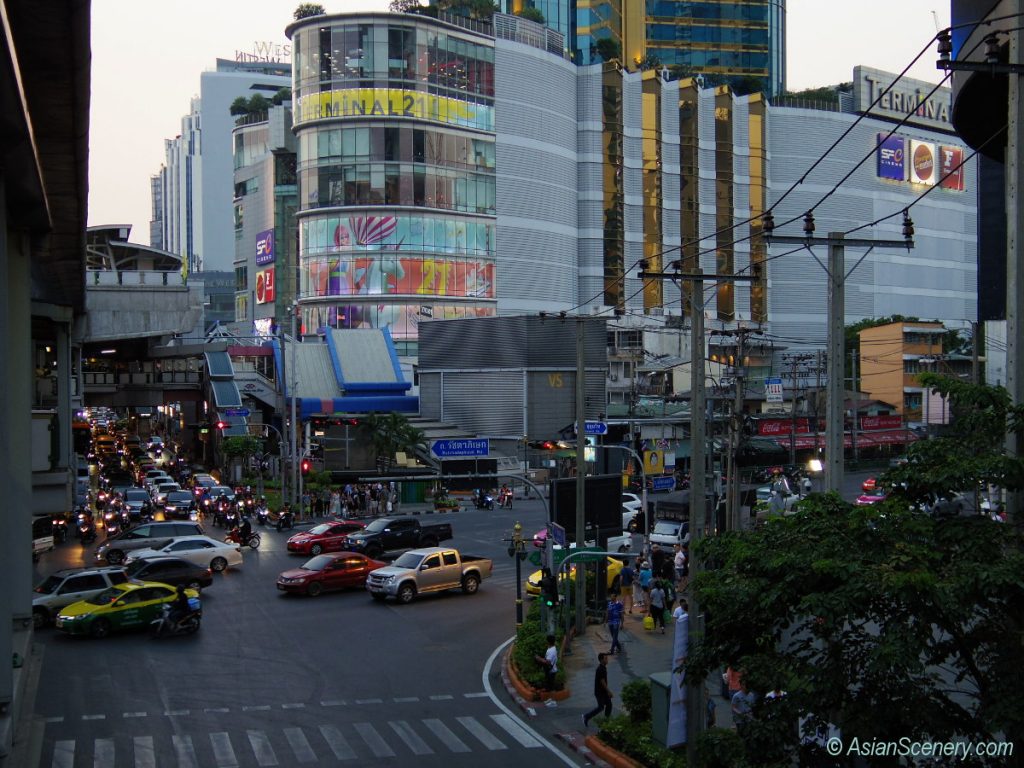 There are a lot of shopping centers in Bangkok. So every shopping center in Bangkok must have some unique appealing point to show its presence. Terminal 21 Bangkok has the one. It is the internationality. In this Terminal 21, each floor has an atmosphere of one of world famous international cities such as Paris, Tokyo, San Francisco, Rome, etc. The location of Terminal 21 Bangkok is in front of BTS Asok station, where is very convenient to use BTS and MRT.
バンコクには多くのショッピングセンターがあります。数多くのショッピングセンターに埋没しないため、個々のショッピングセンターは何らかの特色を持っている必要があります。 ターミナル21の持つ特色は「国際都市コンセプト」。その各フロアはパリ、東京、サンフランシスコ、ローマなど、世界的に有名な都市をモチーフにして構成されています。その場所は、BTS アソーク駅に直結。BTSとMRT、どちらを使っても便利な場所にあります。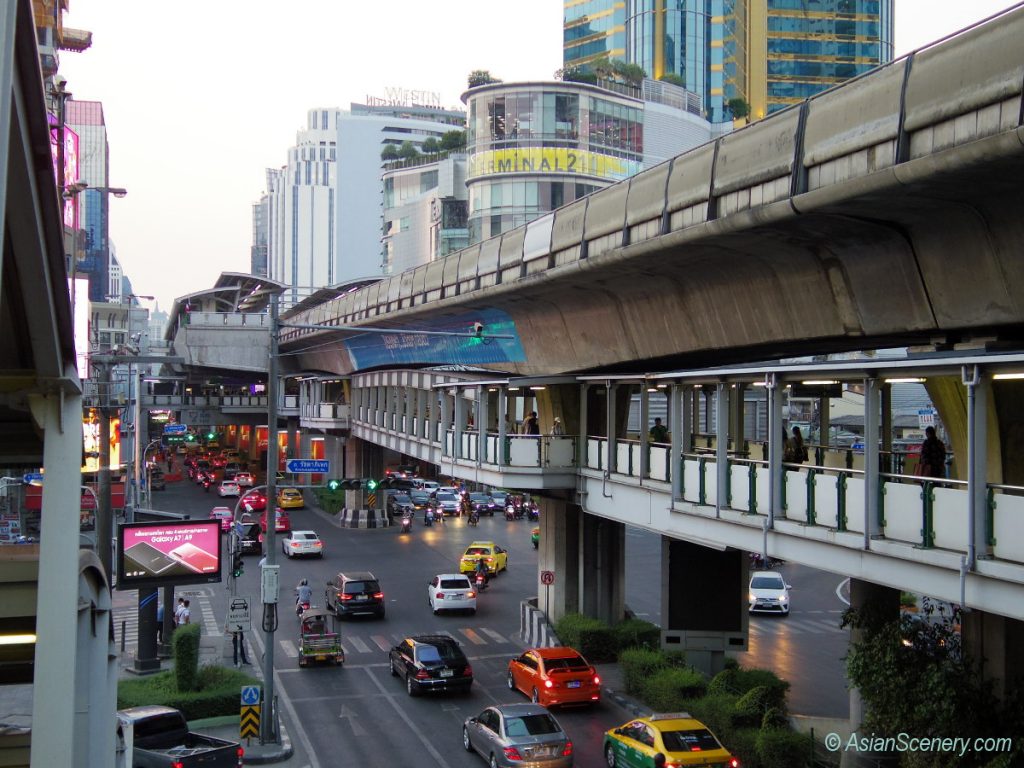 There are more than 6 stories in the Terminal 21 building in Bangkok.
バンコクのターミナル21には6フロア以上、そのような売り場があります。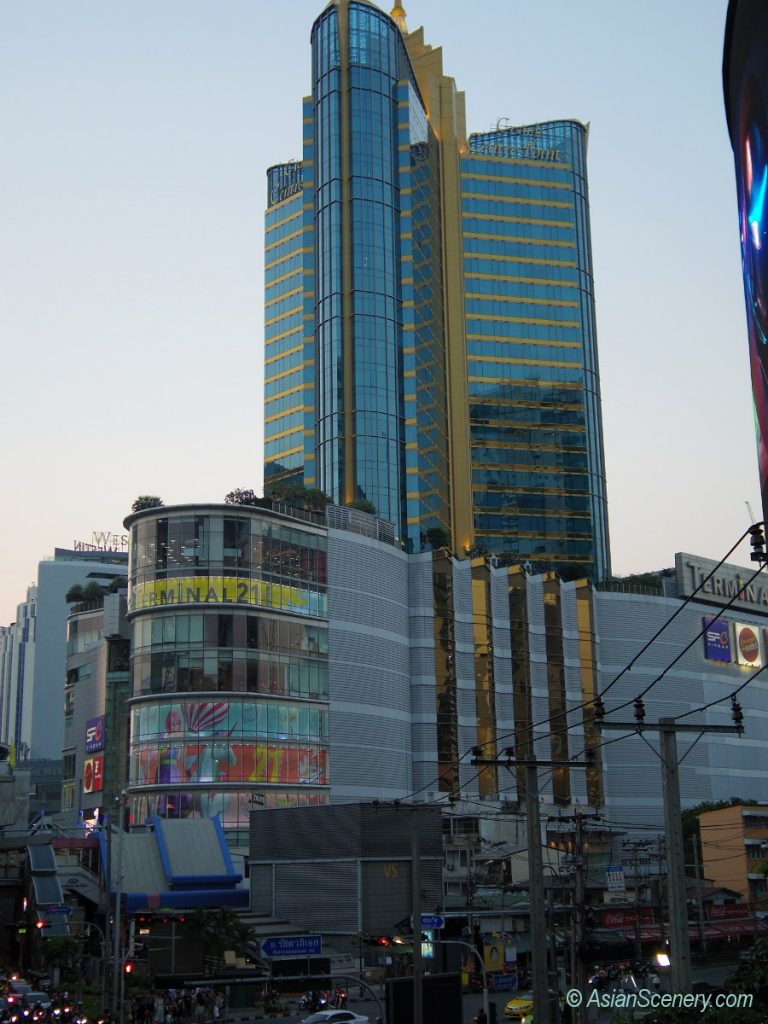 Let's get into in it.
中に入ってみましょう。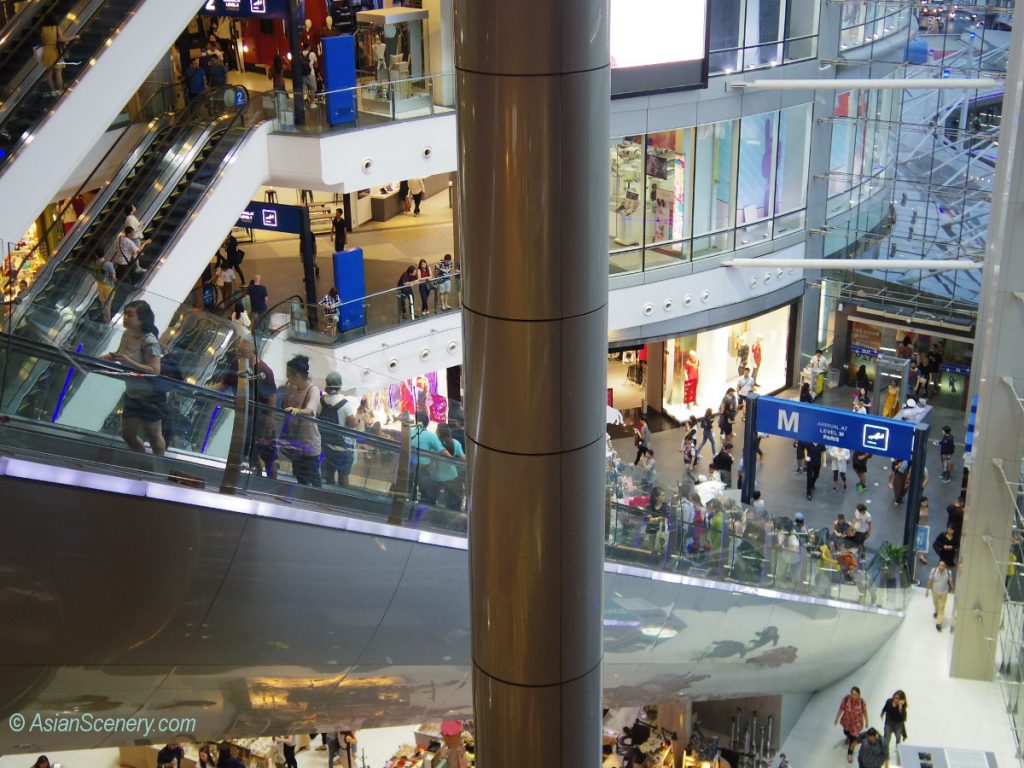 This floor's concept is San Francisco. There is a miniature model of very nicely build "Golden Gate Bridge" here.
このフロアのコンセプトはサンフランシスコです。絶妙に作られたゴールデン・ゲート・ブリッジが出迎えてくれます。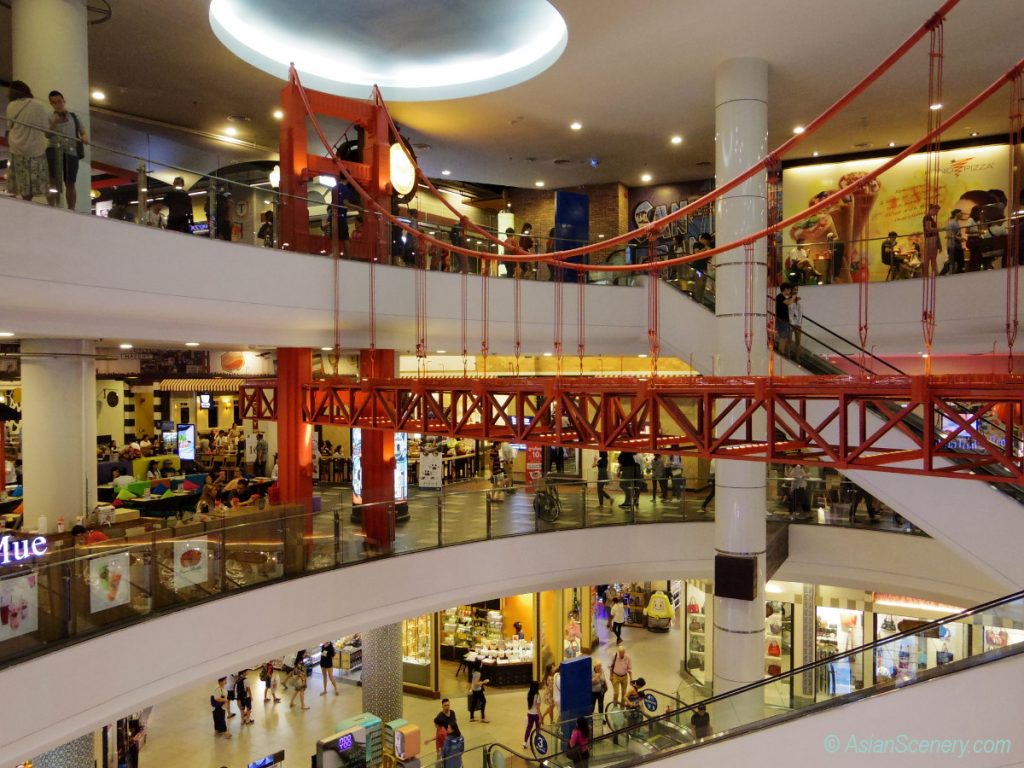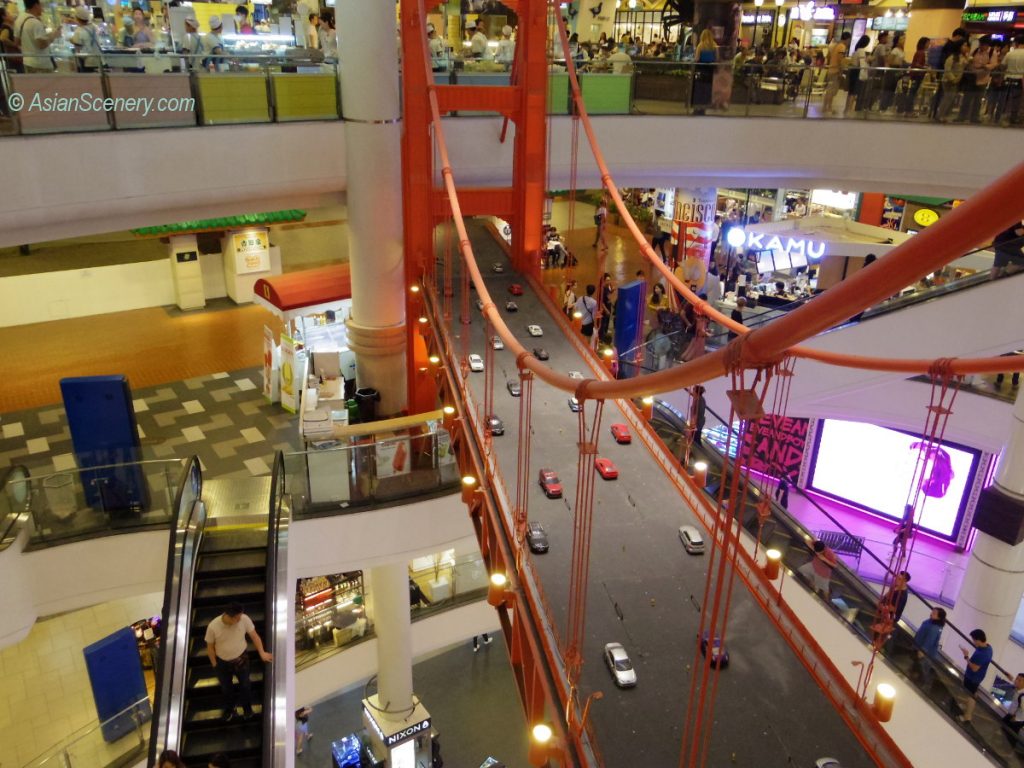 The first floor's concept is Tokyo. I walked around and took a video of this floor. And I found some slight difference from real circumstances of real Tokyo in Japan. Please watch.
一階のコンセプトは東京です。そのフロアを歩きまわって動画を撮影しましたが、本当の東京とはちょっと違う雰囲気を察知しました。動画でご覧ください。