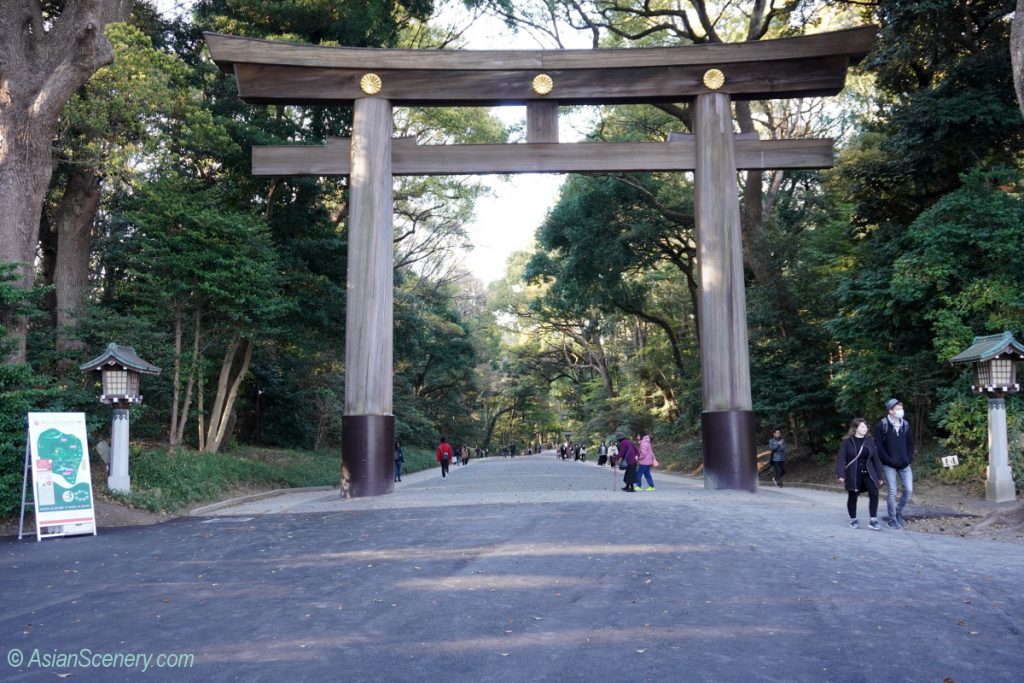 Japanese shrines worship Japanese gods. "Meiji Jingu" is one of the major shrines in Japan. This shrine was built in 1920 to worship Meiji emperor and his wife. Although this place was newly built by planging trees, the magnificent atmosphere of this place is as if it has been there more than centuries.
日本の神社は日本の神々を祀っています。明治神宮は著名な神社の一つで、昭和天皇・皇后を祀るため、1920年に作られました。この場所は植樹を行い、比較的最近に作られたものですが、その雰囲気には、すでに何百年も経過したような荘厳さがあります。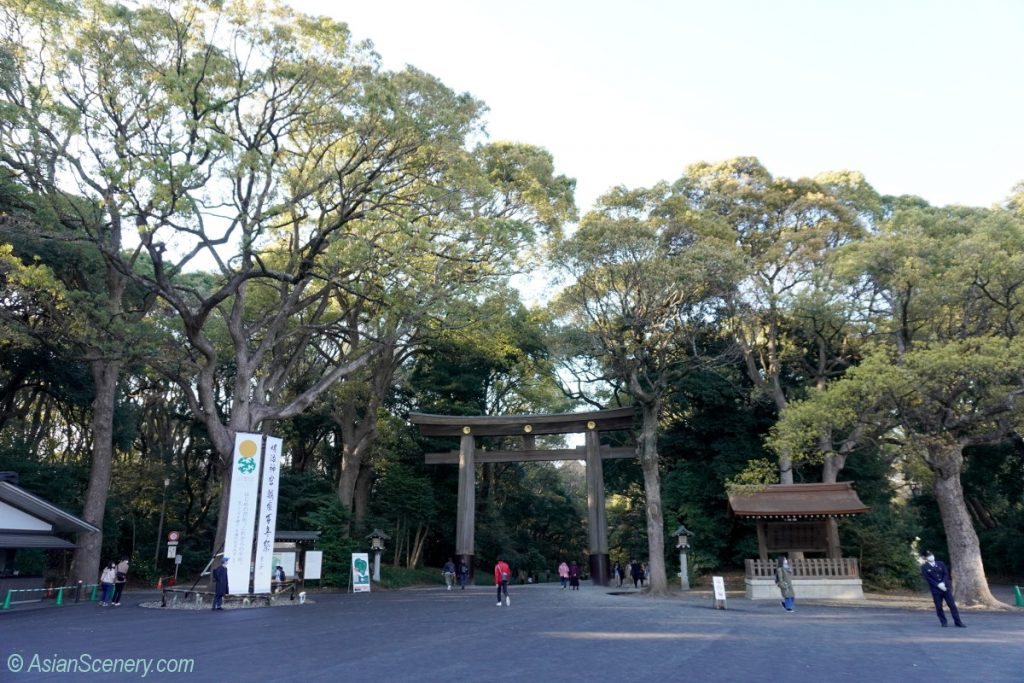 I visited this place one day in spring in 2020. The purpose is to visit "Kiyomasa's well" which is well-known as the mighty power spot in Tokyo.
2020年の春のある日、私はここを訪れました。目的は東京にある強力なパワースポットとして有名な「清正の井戸」を訪れるためです。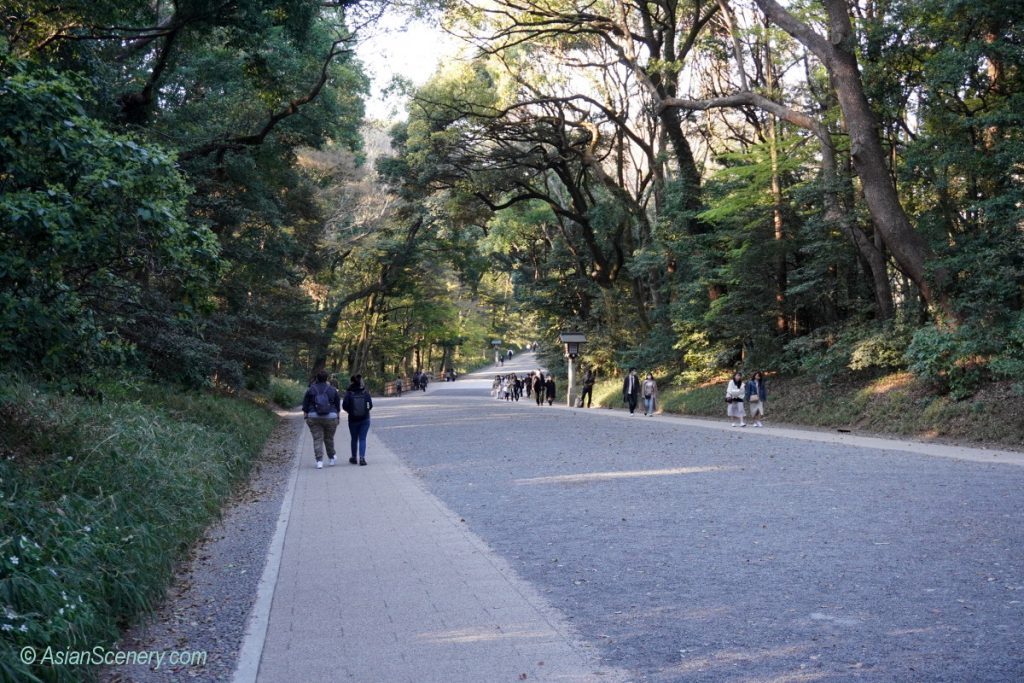 This shrine is located at Yoyogi in Shibuya, which is one of the popular area in Tokyo. There is a signboard which describes the history of the naming of "Yoyogi" in the approach. The signboard says "There have been big oak trees from old days around here. So people called this place 'Yoyog'i" ("Yoyo" means eternal. "Gi" means trees).
この神社は東京の人気エリア、渋谷区代々木にあります。「代々木」の地名の言われを説明する看板が、参道の途中にありました。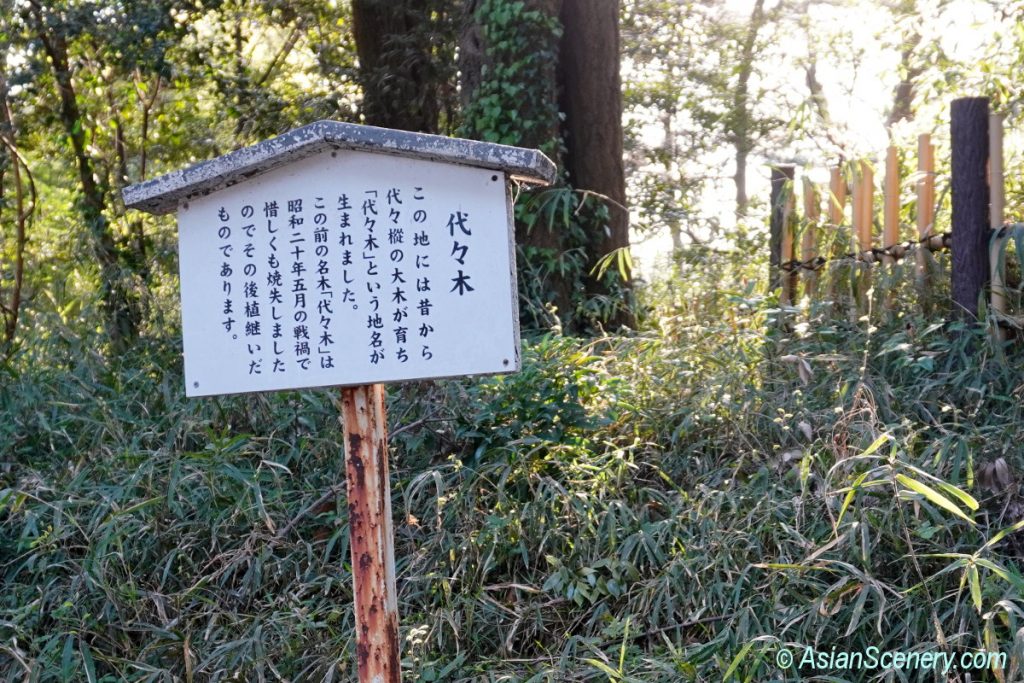 This is a exhibit of many barrels of Japanese sake in the approach.
参道にあった様々な酒樽の展示です。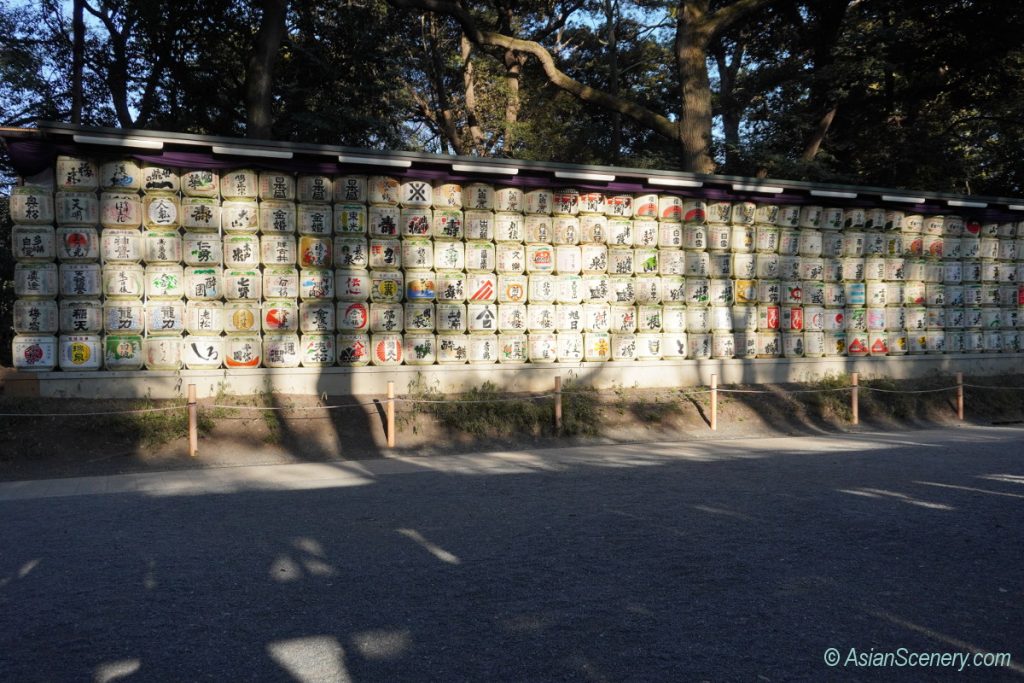 "Kiyomasa's well" is located on the way to the main shrine.
「清正の井戸」は本殿への途中にあります。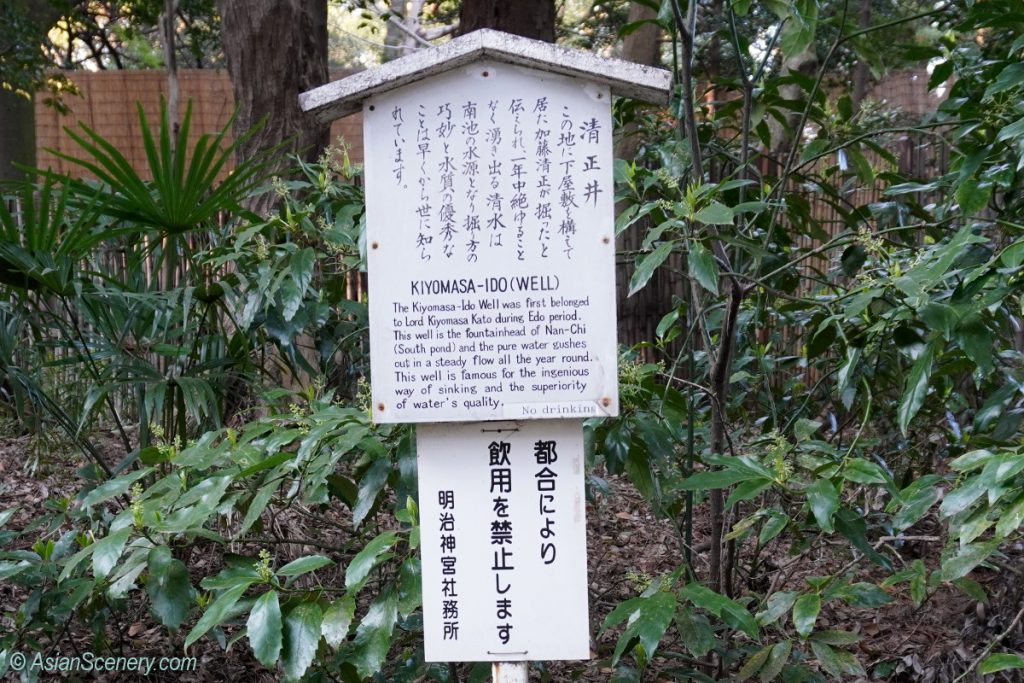 It will take 20 minutes extra walk to see Kiyomasa's well. It is located in the "Meiji Jingu Gyoen" (well organized isolated park in Meiji Jingu proparty).
清正の井戸は明治神宮の敷地内に存在する「明治神宮御苑」の中に存在し、およそ20分の所要時間で行ってこられます。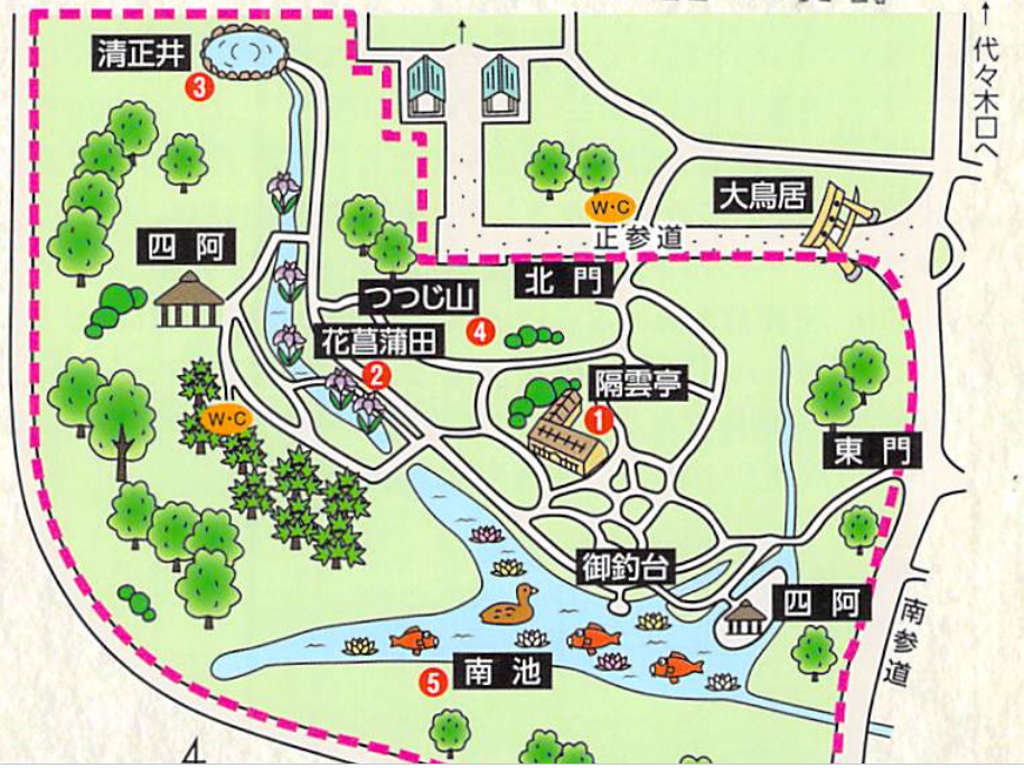 The well is at the deepest point of the park. It is not so big and not so deep.
その井戸は、その御苑の最も奥に位置しています。それほど大きなものではありませんし、深い井戸でもありません。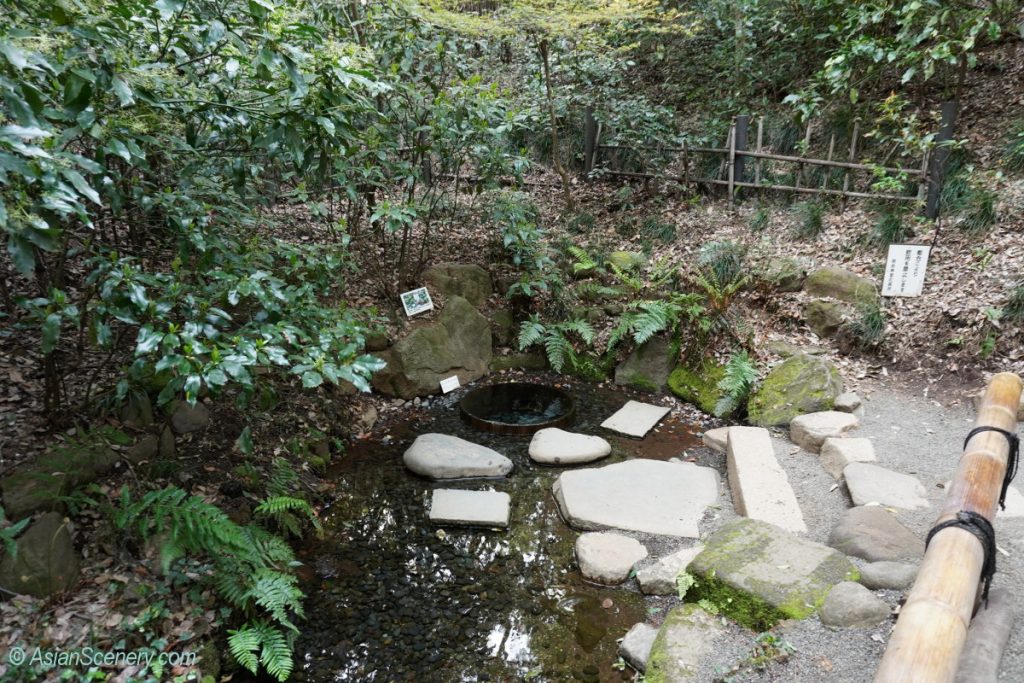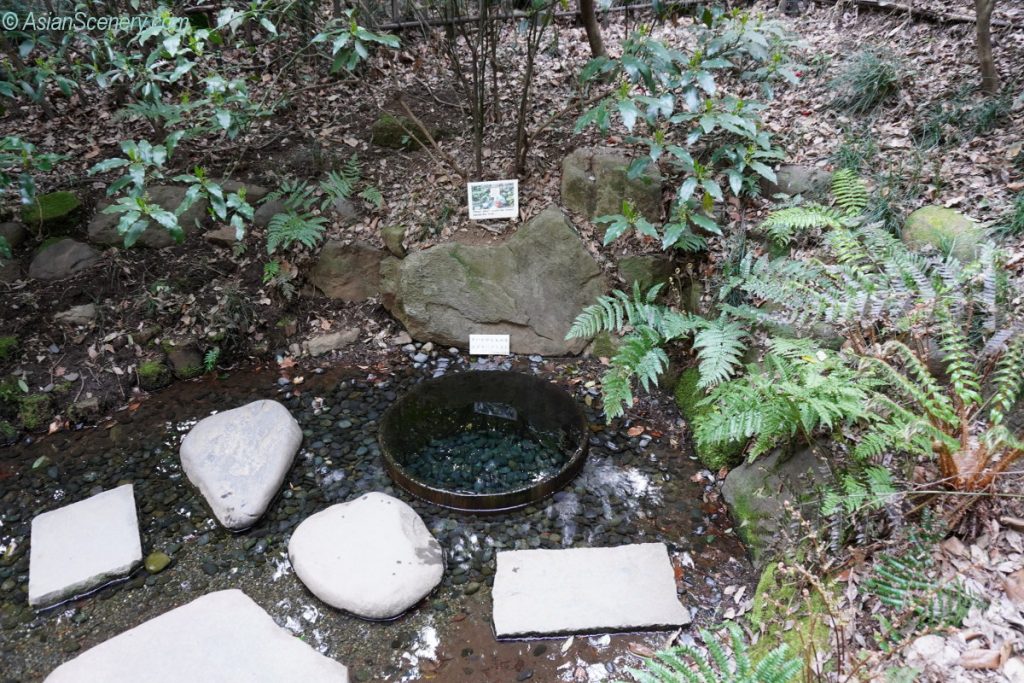 The diameter of the well is about 80cm, not so big. But I could see clear water spring out from the well continuously. It was a very refreshing and sacred view.
その井戸の直径は80cm位です。しかし、その井戸から清冽な水が絶え間なく湧き出ていました。非常に神聖で、癒される光景でした。
After visiting the Kiyomasa's well. I went the main shrine of Meiji Jingu.
清正の井戸を見た後は、明治神宮の本殿に行き、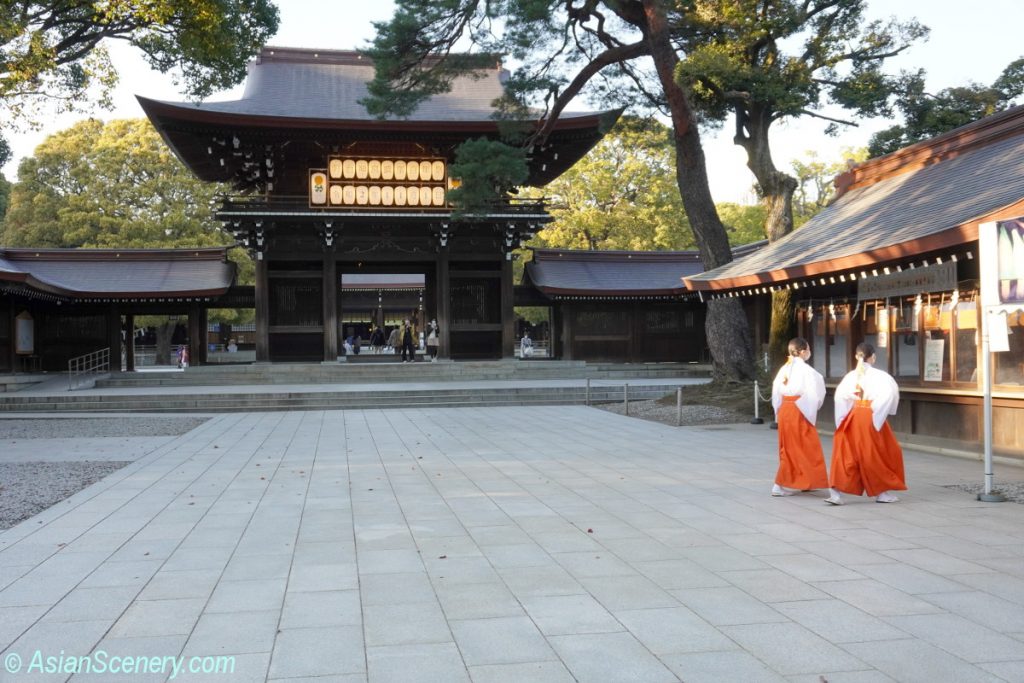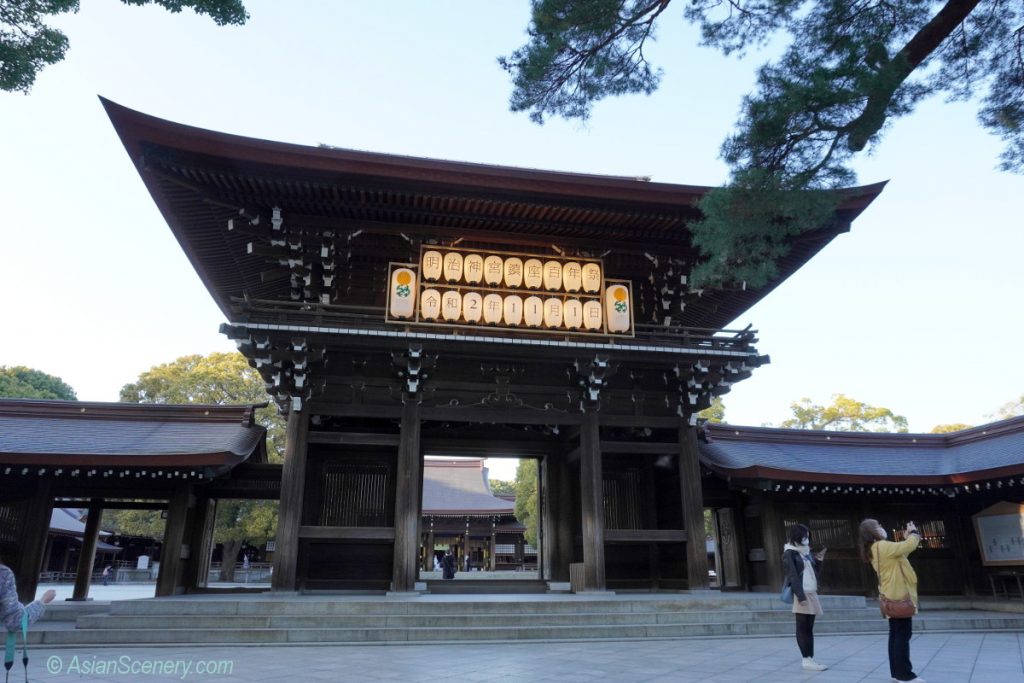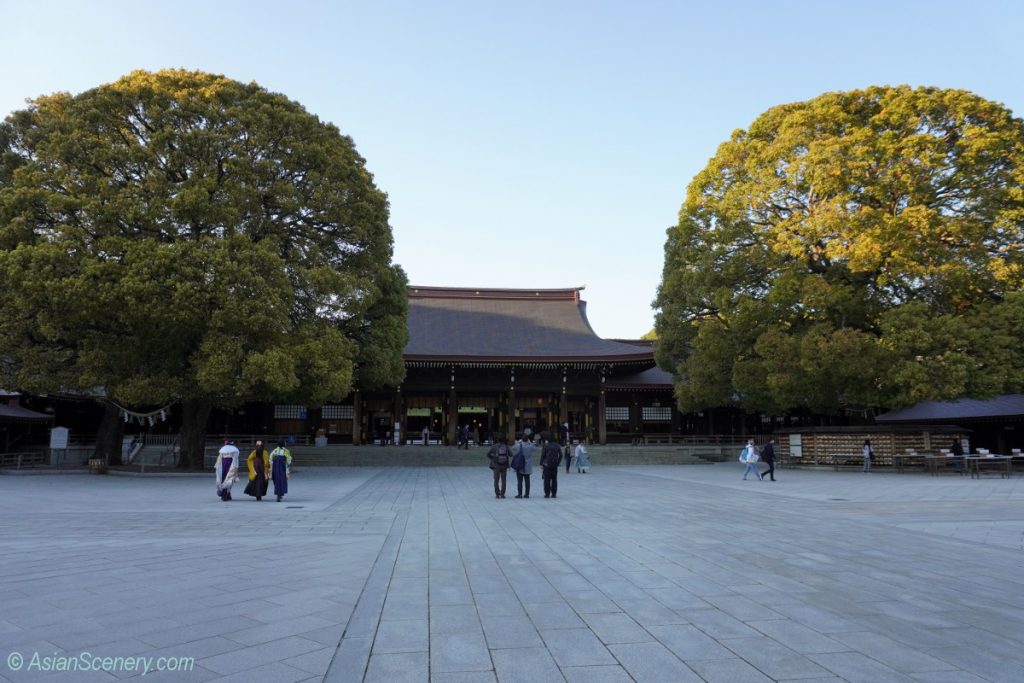 I went home after worship.
参拝を済ませ、帰路につきました。