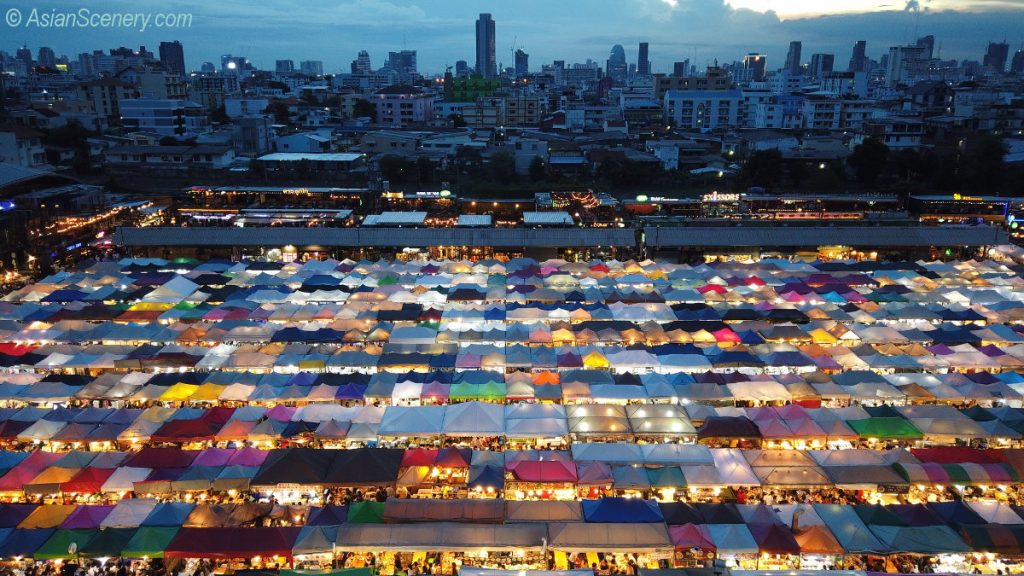 There is a spot in Bangkok which is really like a "Jewelry box" at night. It is "Train Night Market Ratchada". It opened in January 2015, there are about 1,000 shops on the site. It's a night market, so the store will open around 5pm.
バンコクにまるで夜の「宝石箱」に例えられる名所があります。「ラチャダー鉄道市場」です。2015年1月にオープンし、約1,000件のお店が敷地に並びます。ナイトマーケットなので、お店が開くのは午後5時くらいから。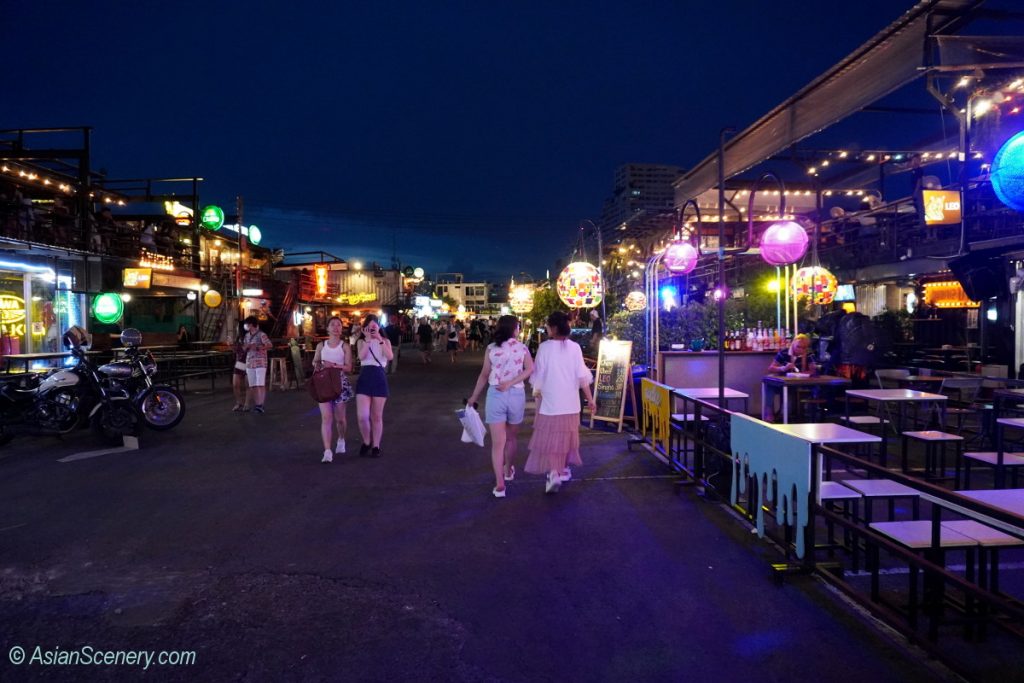 There are many stores which sell many goods at reasonable price. And because this market opens only at night, the atmosphere is very good.
様々なショップで様々な商品が格安で手に入ります。また、このマーケットの営業は夜間なので、雰囲気は格別です。
However, this place is world famous for its beauty when looking down at the entire market. You can see this scene when you go up to the 4th floor or more of car park building of the shopping center "Esplanade" next to the market.
しかし、この場所が世界的に有名なのは、市場全体を見下ろした際の美しさです。市場の隣にある「エスプラネード」というショッピングセンターの駐車場ビルの 4F 以上に昇り、この場所を見下ろすと、鮮やかに光る一つ一つのテントの屋根がびっしり並び、あたかも宝石箱のようにきれいな光景を目にすることができます。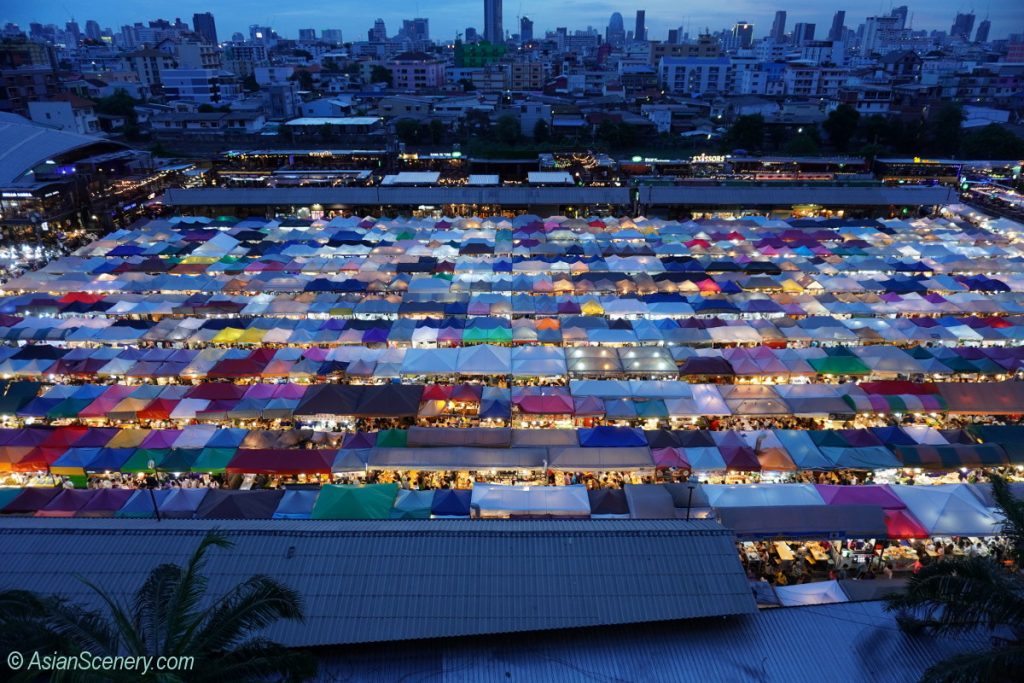 This place is also "Must See" for someone who has not been there.
ここに行ったことがない人は、絶対に行くべき場所です。