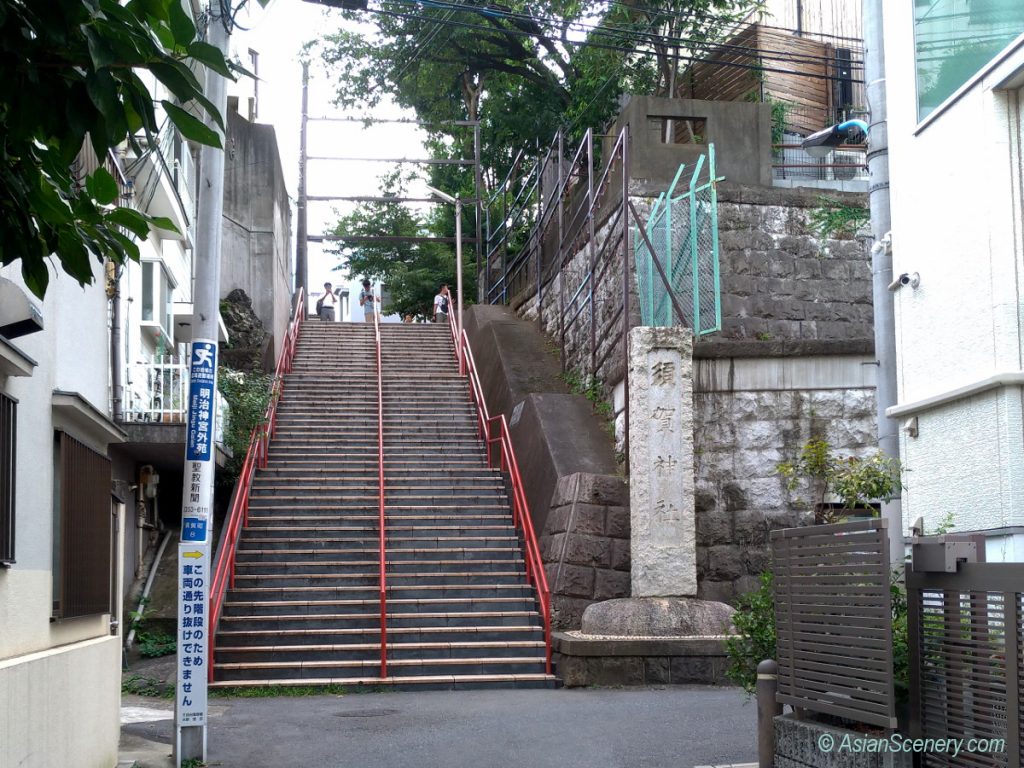 There are many shrines in Japan. So most shrines are only for their neighborhood residents and are not popular with other people. This Suga Shrine also used be a very local shrine until this Japanese anime movie came out.
日本には数多くの神社があります。そのため、それら神社のほとんどは近隣住民が知っているだけで、有名なものではありません。この須賀神社もそのようなローカルな神社でした。この日本のアニメ映画が放映されるまでは。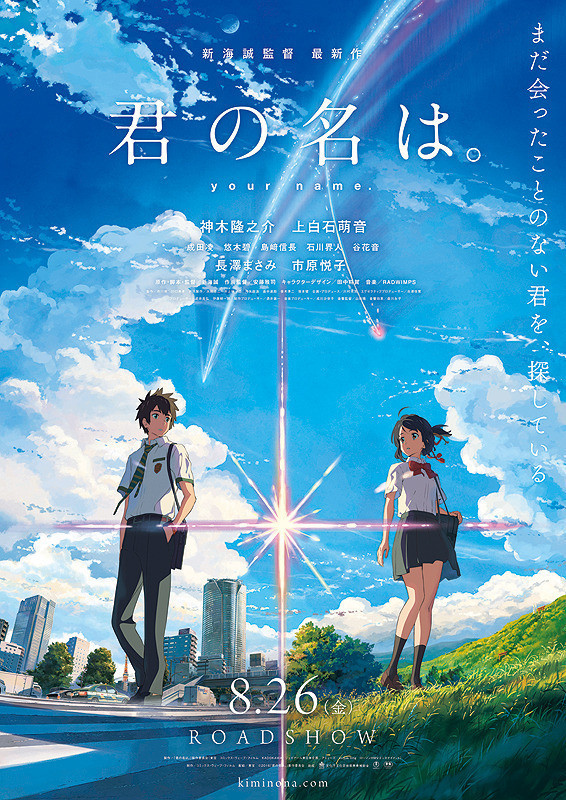 "Your Name." (Kimi no Na ha) is Japanese anime movie released on August 26, 2016. It kept No.1 sales for long time, and became No.1 world sales movie for Japanese anime movie beating "Sen to Chihiro no Kamikakushi".
「君の名は。」は2016年8月26日に封切り。その後観客動員数トップを続け、2017年には日本のアニメ映画で「千と千尋の神隠し」を抜いて世界歴代興行収入1位となりました。
Suga shrine is located in Shinjuku, Tokyo. The nearest station is Yotsuya-3 Chome on Tokyo Metro Marunouchi line.
須賀神社は東京都新宿区にあり、最寄りの駅は地下鉄丸ノ内線四谷三丁目です。
It doesn't face the main street, so you need to check it on the map to get there. Once you get down Tennozaka, go up the stone steps again.
大通りに面していないので、行くためには地図での下調べが必要です。一旦、天王坂を下り、改めて石段を上ることで到着します。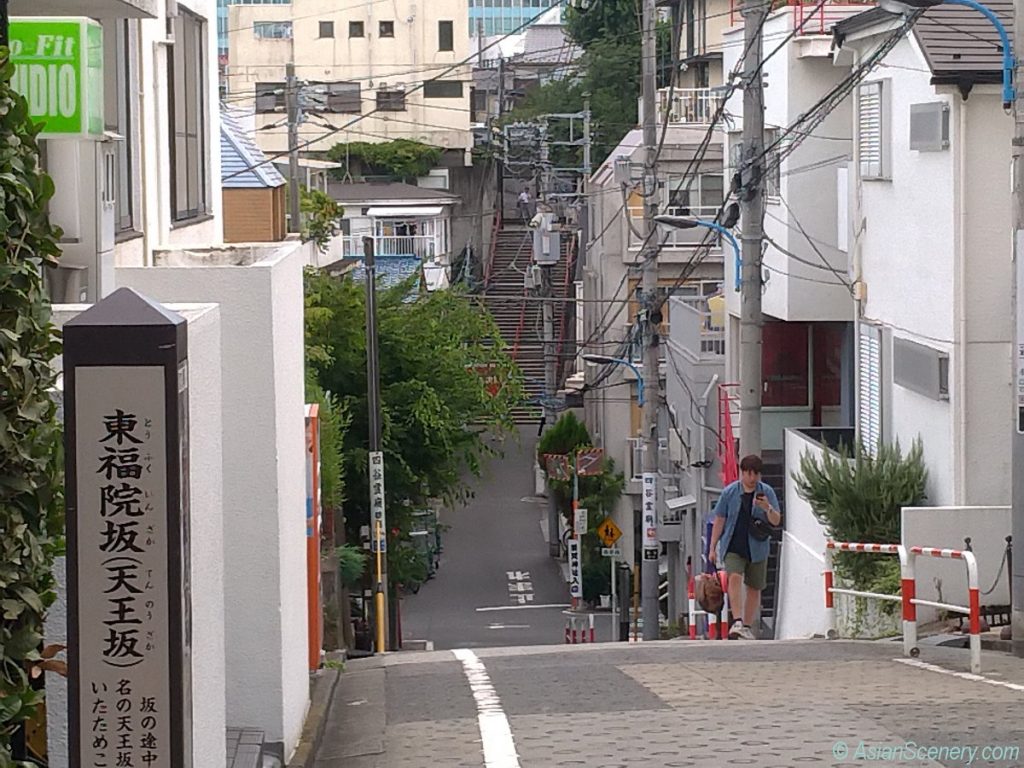 Just got off Tennozaka. At first glance it is a normal residential area, but there is a signboard of "Suga Shrine".
天王坂を降りたところ。一見普通の住宅街ですが、「須賀神社」の看板が立っています。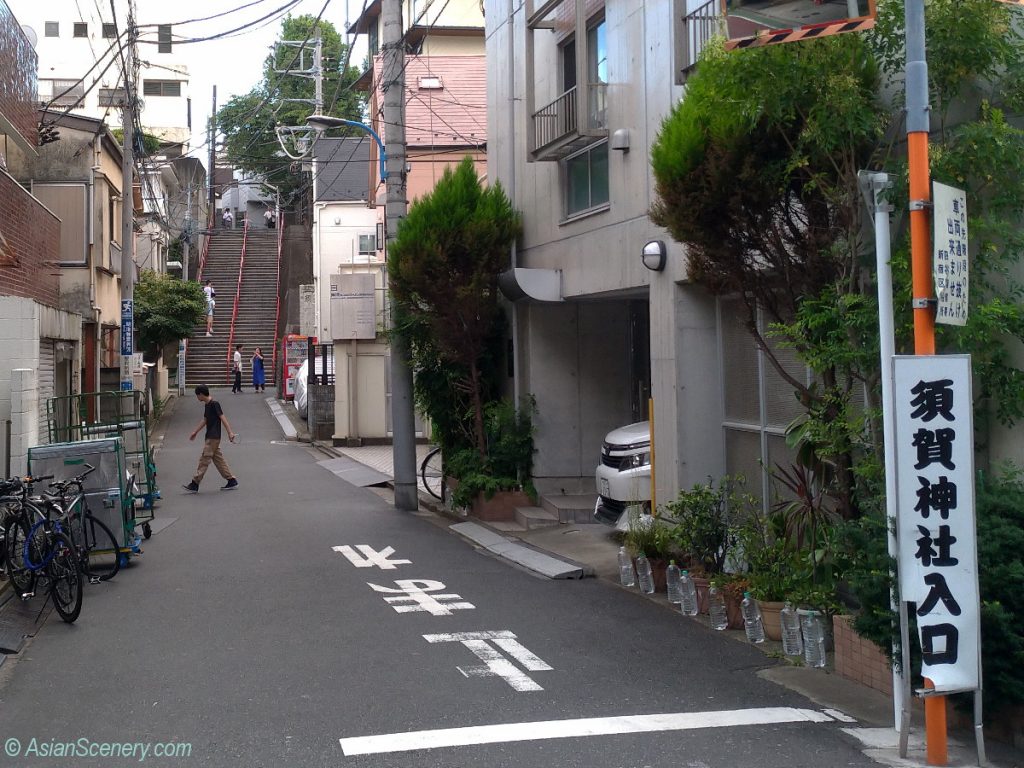 I came to the front of the stone steps. This is the stone step that became famous in the movie. You can see that some people are taking pictures.
石段の前まで来ました。これが映画で有名になった石段です。何人かの人が写真を撮っていることがわかります。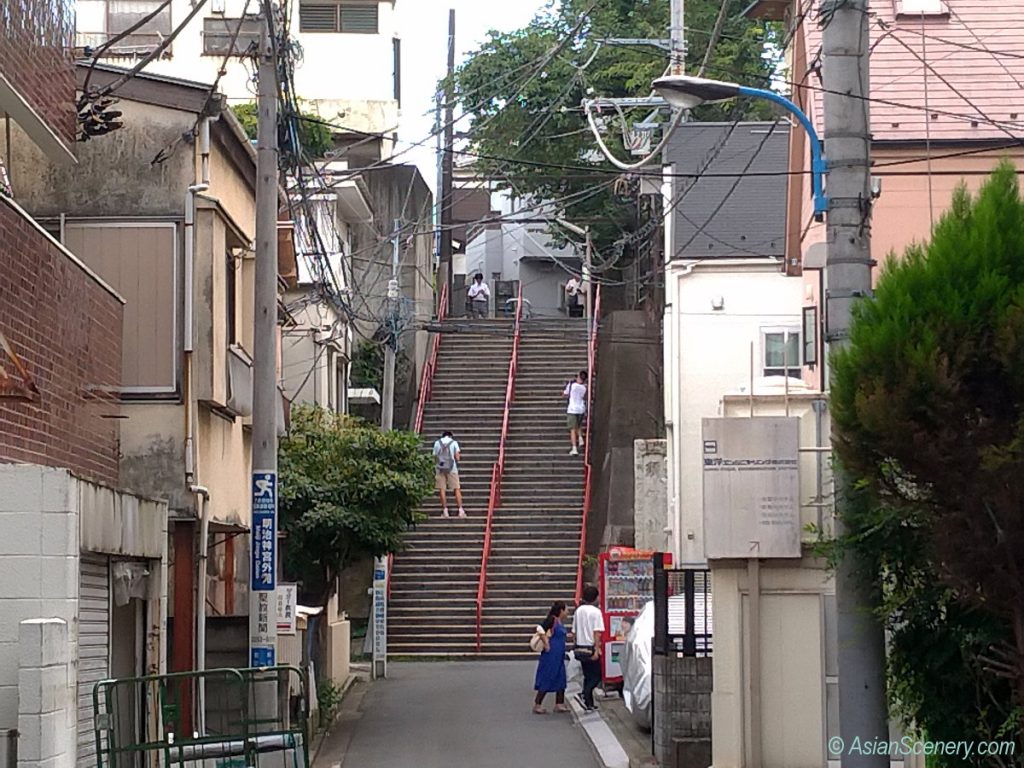 I arrived at the shrine precincts. It is not so big, but it is calm and has a good atmosphere. Some people worshiped.
神社の境内に着きました。それほど大きくはありませんが、落ち着いていて、良い雰囲気です。参拝する方も見られました。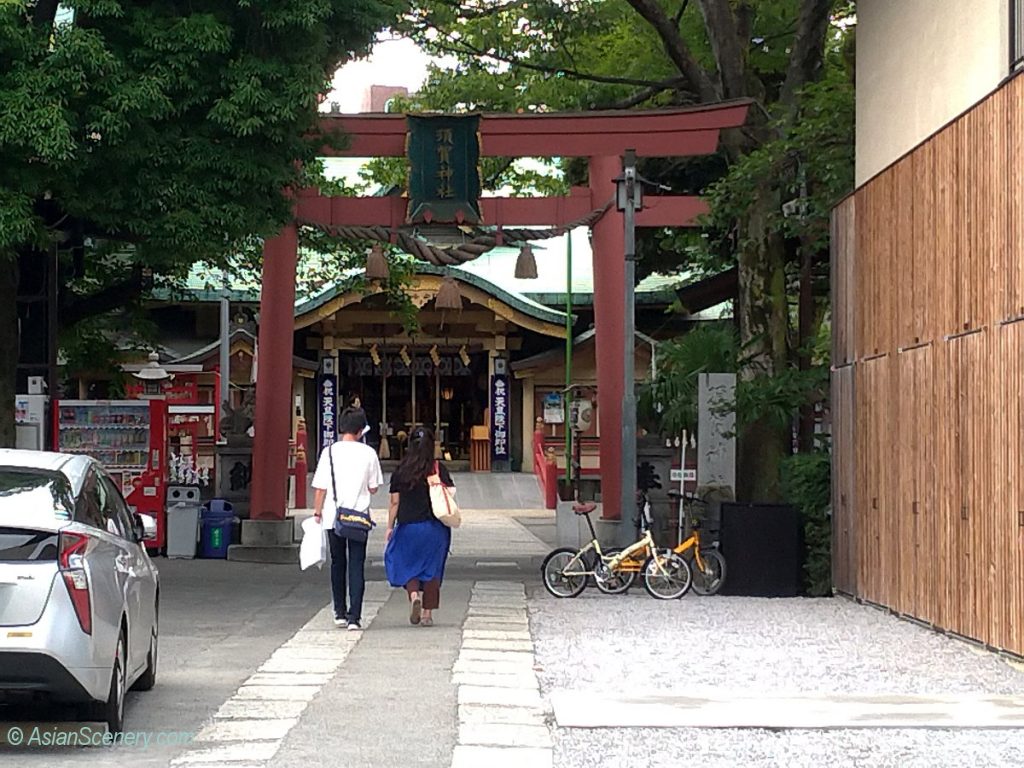 I took a picture looking down on the stone steps from the top at the angle I wanted to take at the end.
最後に撮りたかったアングルで石段を上から見下ろす写真を撮りました。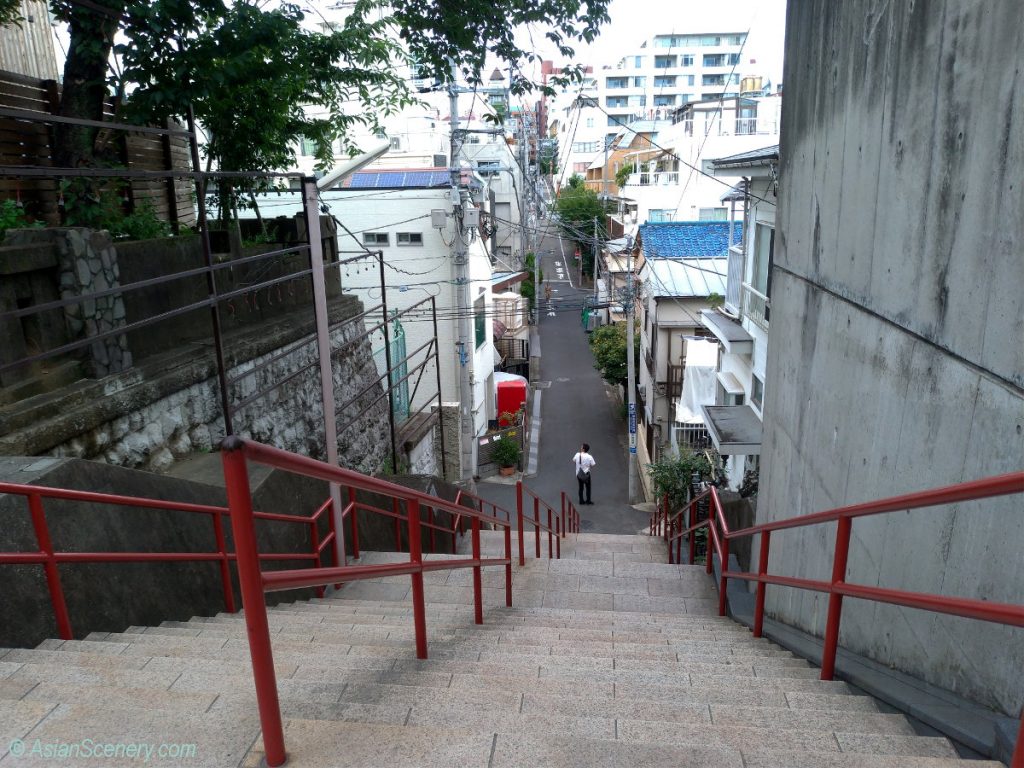 This angle is the composition used in the very moving impressive scene in "Your name."
このアングルは、「君の名は。」で感動的なラストシーンで使われた構図です。