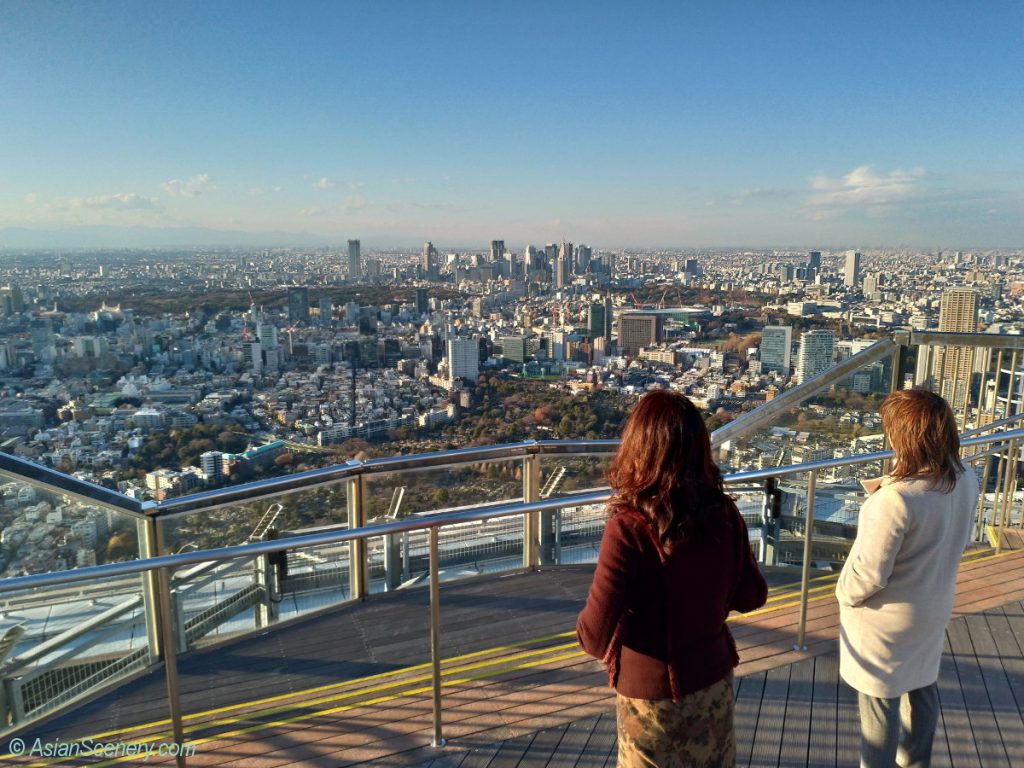 Roppongi is very popular area in Tokyo for foreign visitors. Sometimes I can see more foreign people than Japanese especially at night.
六本木は外国人訪問者に非常に人気のあるエリアです。ここでは多くの外国人がいて、特に夜などは日本人よりも外国人の方が多いほどです。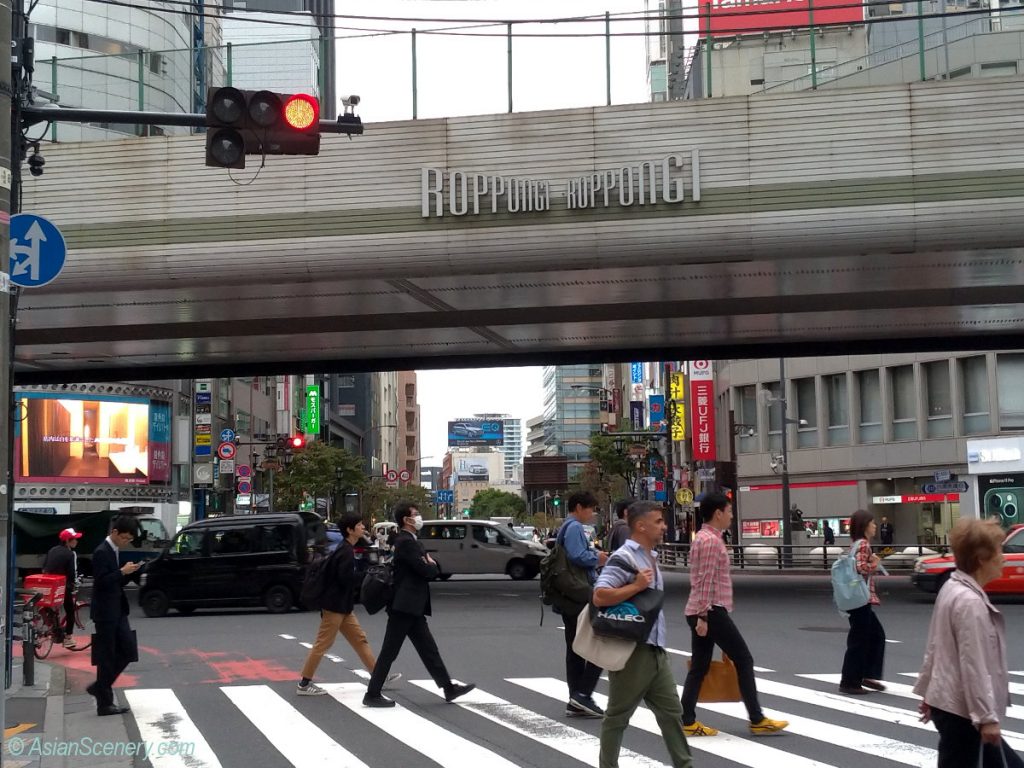 Just two minutes walk from Roppongi intersection to Shibuya area, there is a large skyscraper which name is "Roppongi Hills". It is the tallest building in Roppongi area which has 54 stories and its height is 238 meters.
六本木交差点から渋谷方面に歩いて2分。54階建て、高さ238メーターの大型高層ビル「六本木ヒルズ」があります。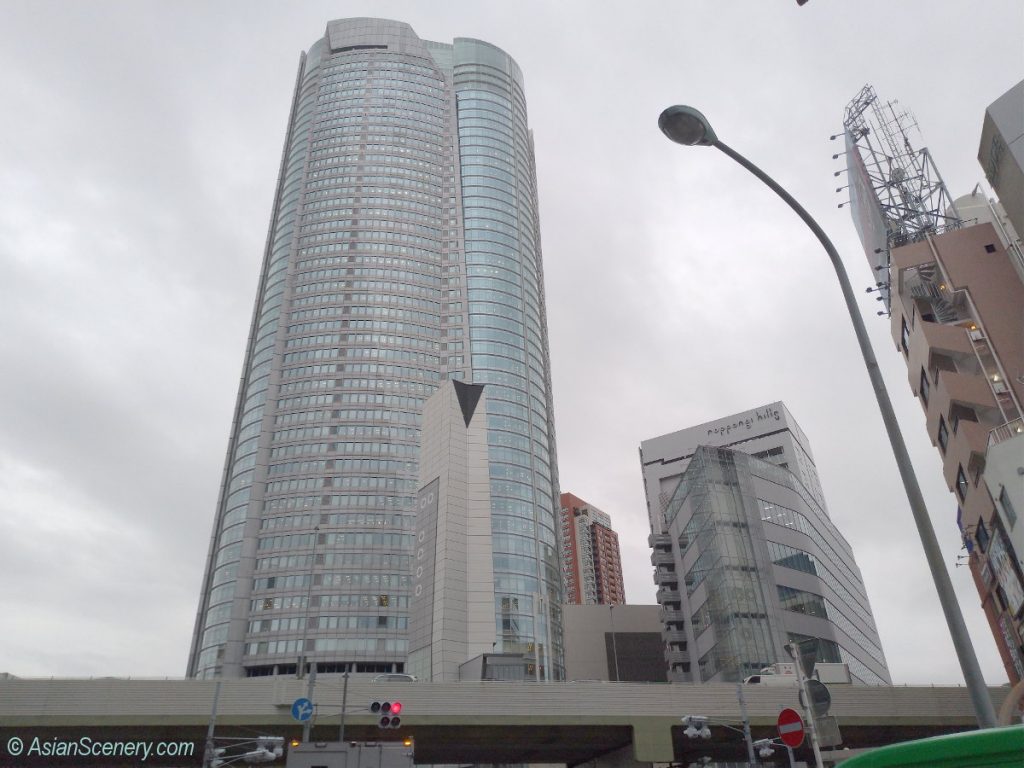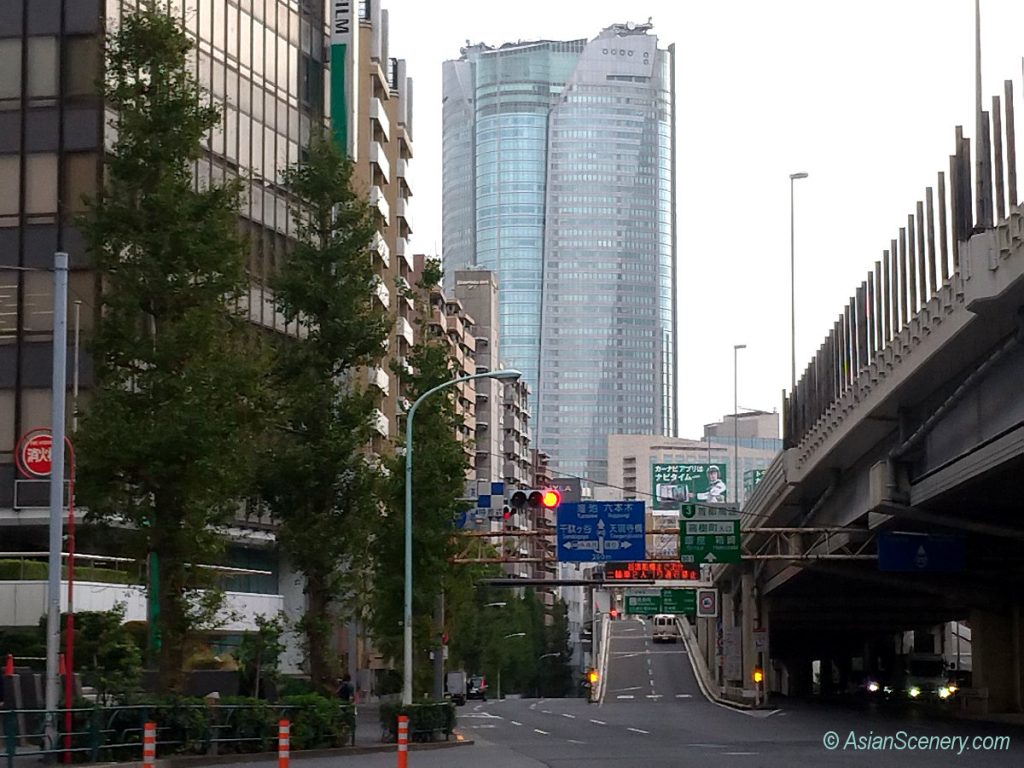 The 52th is observatory floor which name is "Tokyo City View". There are no surroundings at this height, so it has pure 360° view. Of course you can look down Tokyo Tower and Rainbow Bridge in Odaiba.
52階は「東京シティビュー」という展望フロア。この高さには周りを遮るものはなく、純粋な360°のパノラマが見られます。当然、東京タワーやお台場のレインボーブリッジも見おろせます。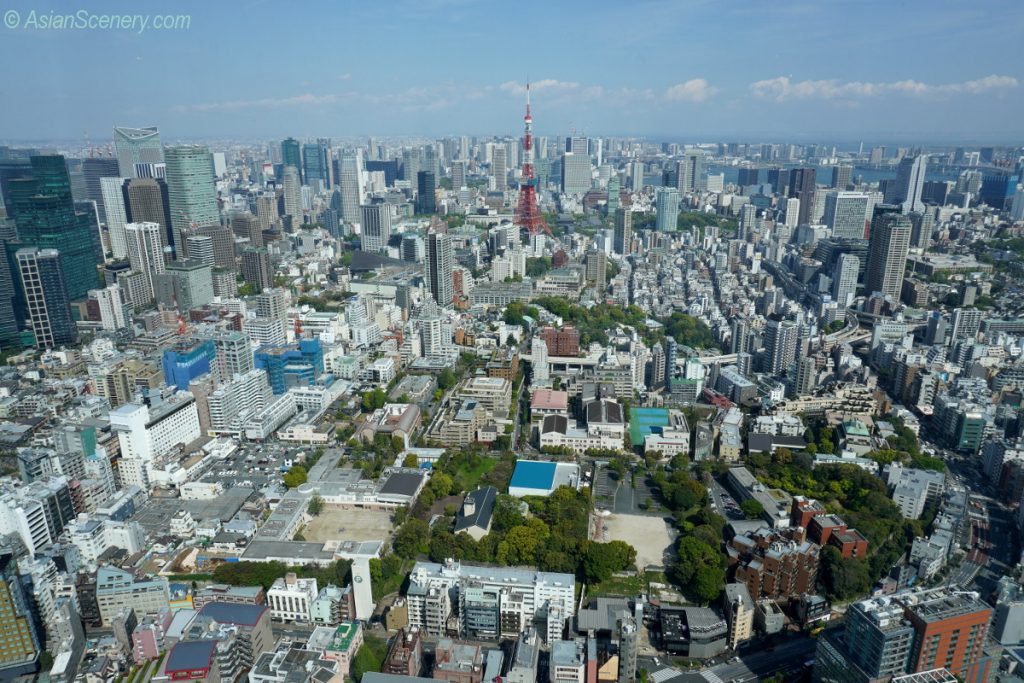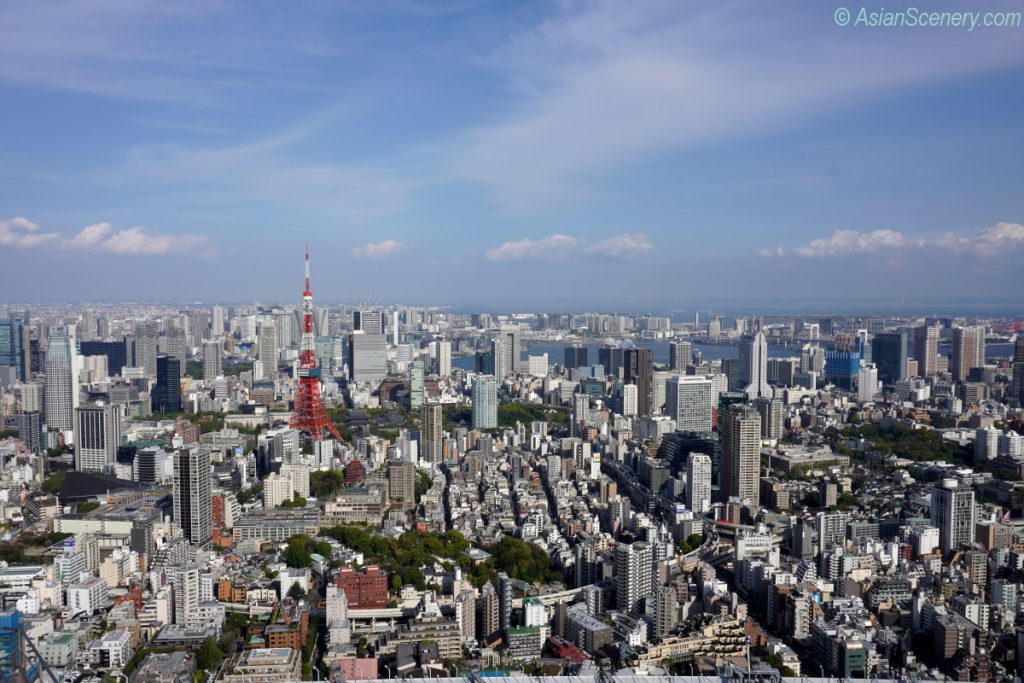 There is a admission for Tokyo City View. The regular ticket price for an adult is 1,800 yen. This fare includes the entry fare for "Mori Art Museum" which located at 53th floor.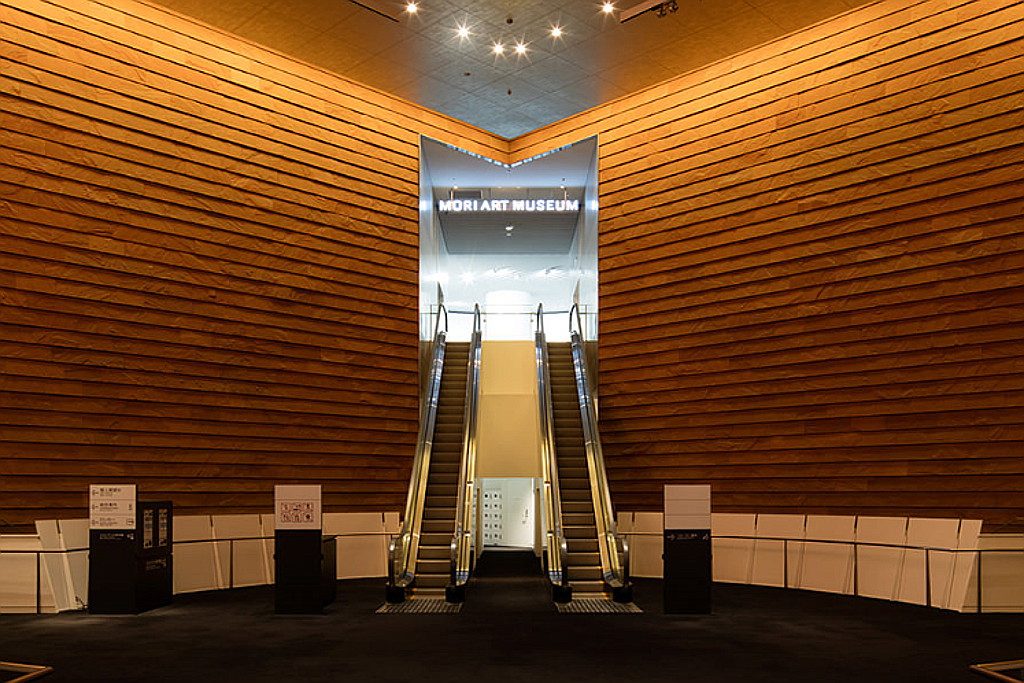 Now the building management have released the roof top (Sky Deck) to the Tokyo City View visitors with extra 500 yen. You must go if the weather is fine. It is worth more than the extra admission.
展望フロアだけでなく、屋上(スカイデッキ)へ行くこともできます(追加料金500円)。天気の良い日はぜひ行くべきです。料金に見合う以上の価値があります。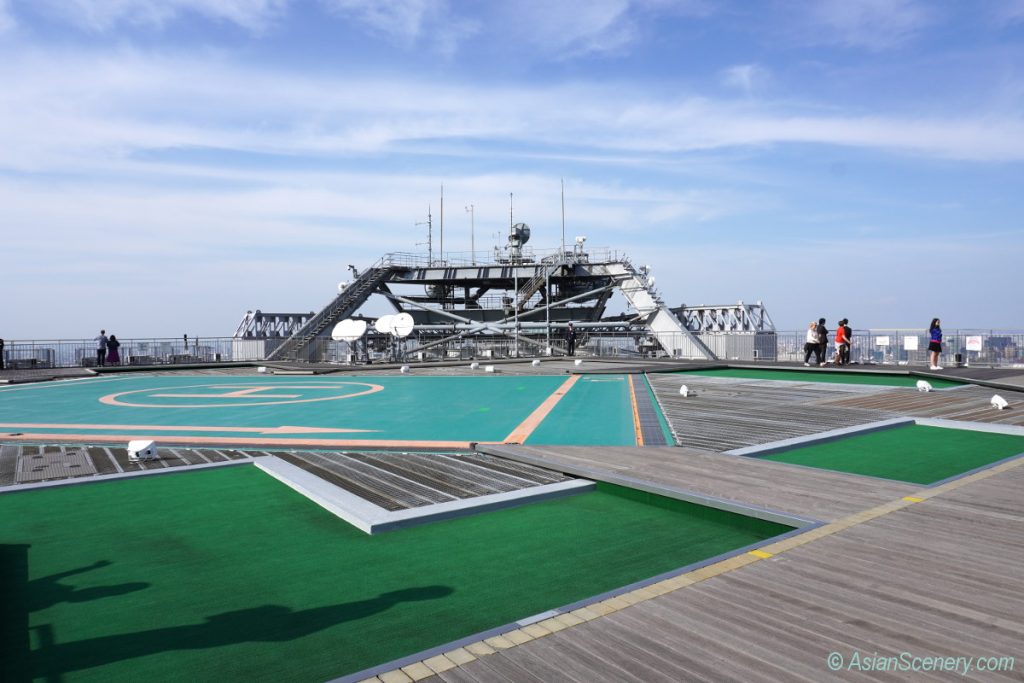 Here there is no glass window that partitions the outside. You can also enjoy a spectacular view with the fresh air of 238 meters high.
ここでは外界を仕切るガラス窓はありません。また高さ238メートルの清々しい空気を浴びながら、見事な眺望を満喫することができます。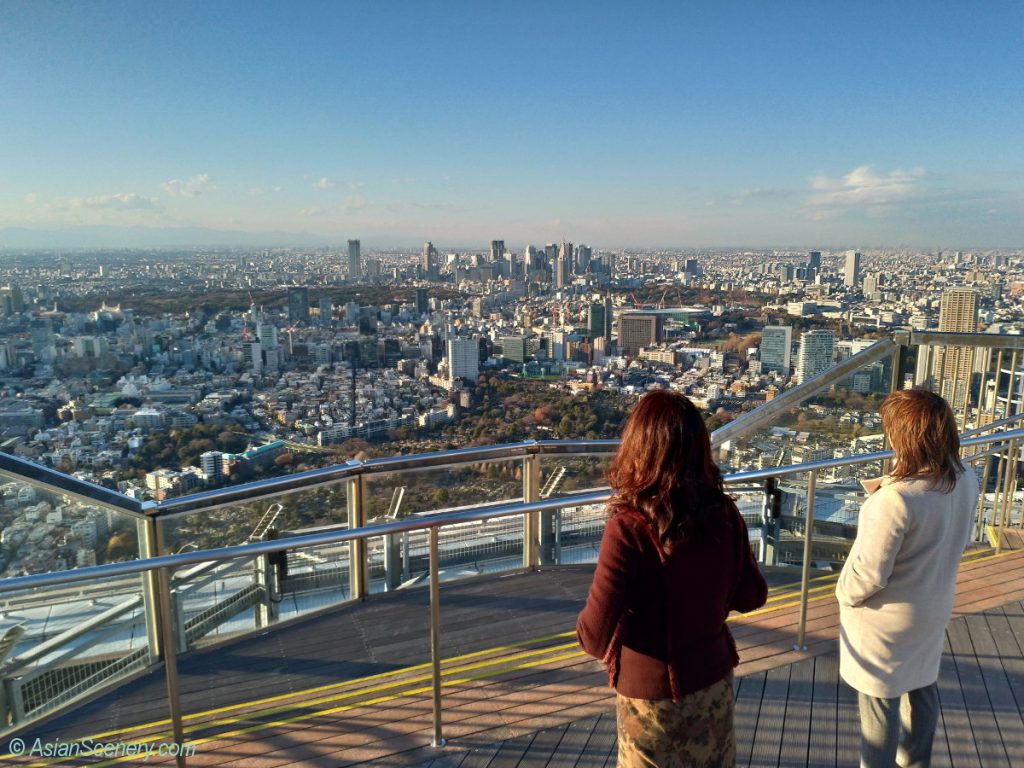 You can see famous landmarks in Tokyo clearer from here than from inside such as Tokyo Tower…
有名な東京のランドマーク(代表地点)をここからなら展望フロアよりもはっきりと見ることができます。例えば東京タワー。
The tallest structure in Japan (634 meters), "Tokyo Sky Tree".
日本で最も高い建造物(634メートル)、「東京スカイツリー」。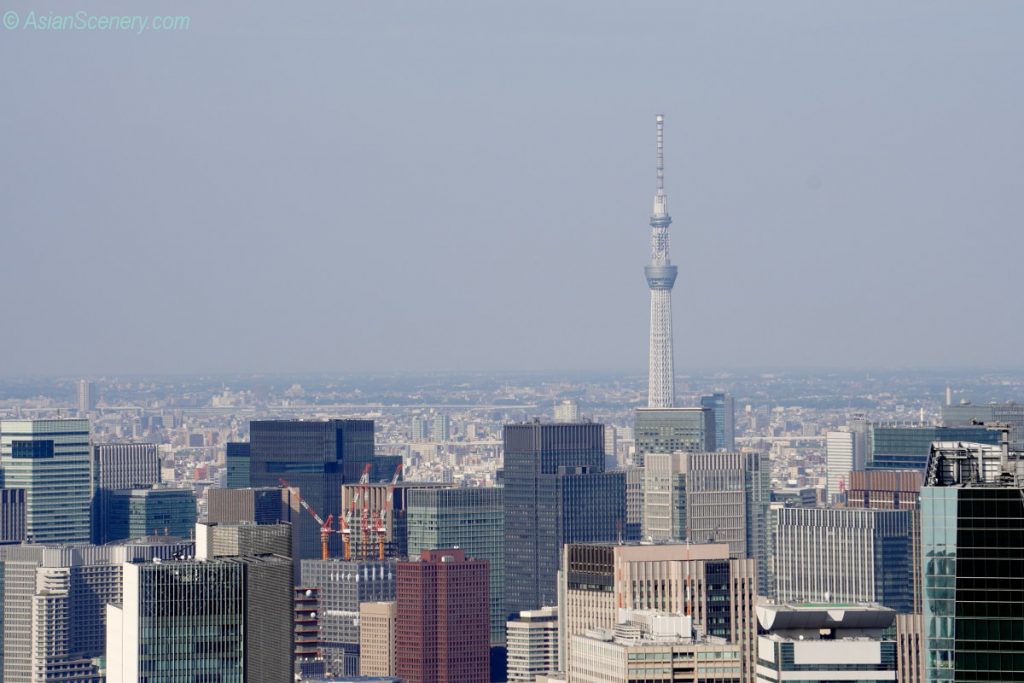 And the various monuments in bay area, Rainbow Bridge, Fuji Television Building.
レインボーブリッジやフジテレビ本社ビルなど、ベイエリアの様々なモニュメント群も見られます。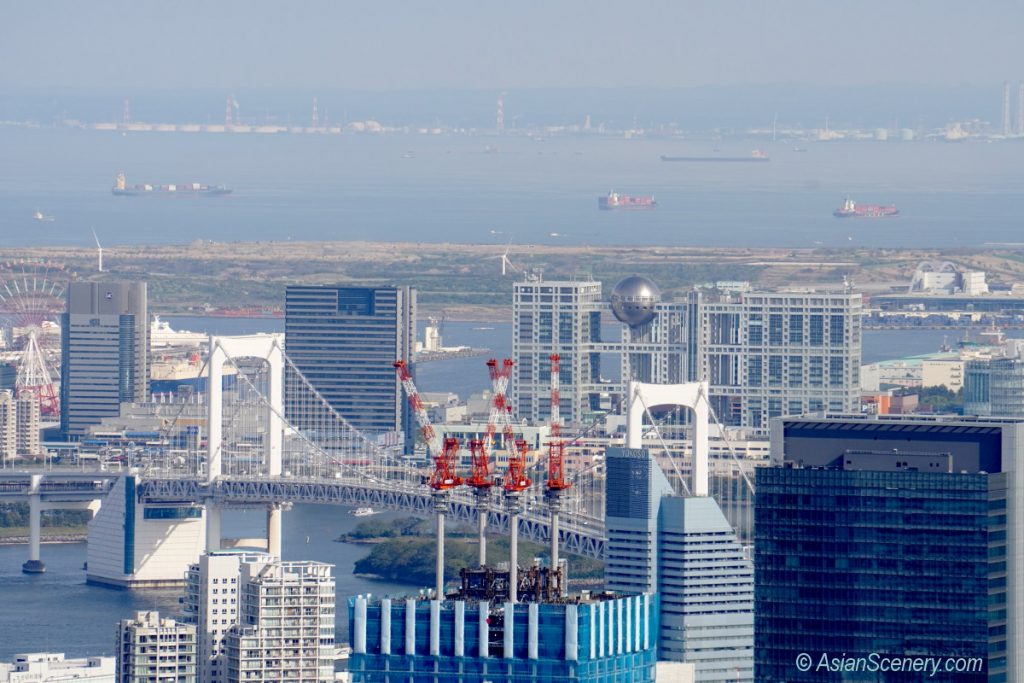 Even you can see Haneda International Airport which is about 13 kilo meters away from there.
ここからは、約13km離れた羽田国際空港も見ることができます。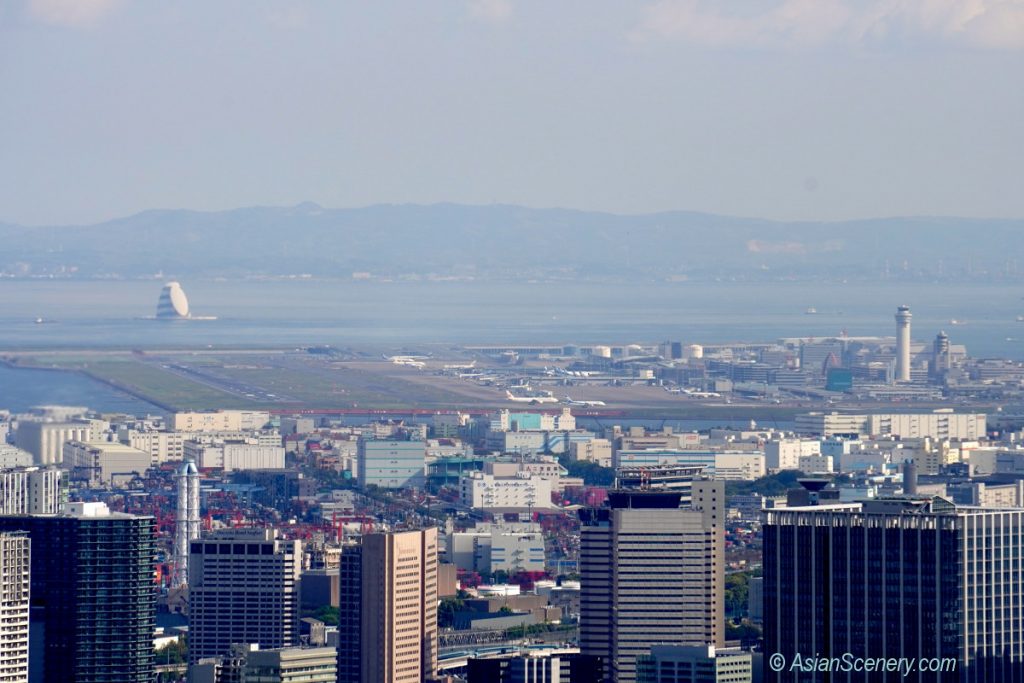 There is a Japanese style garden at the ground area of the building property.
ビルの地上部には日本式の庭園もしつらえてあります。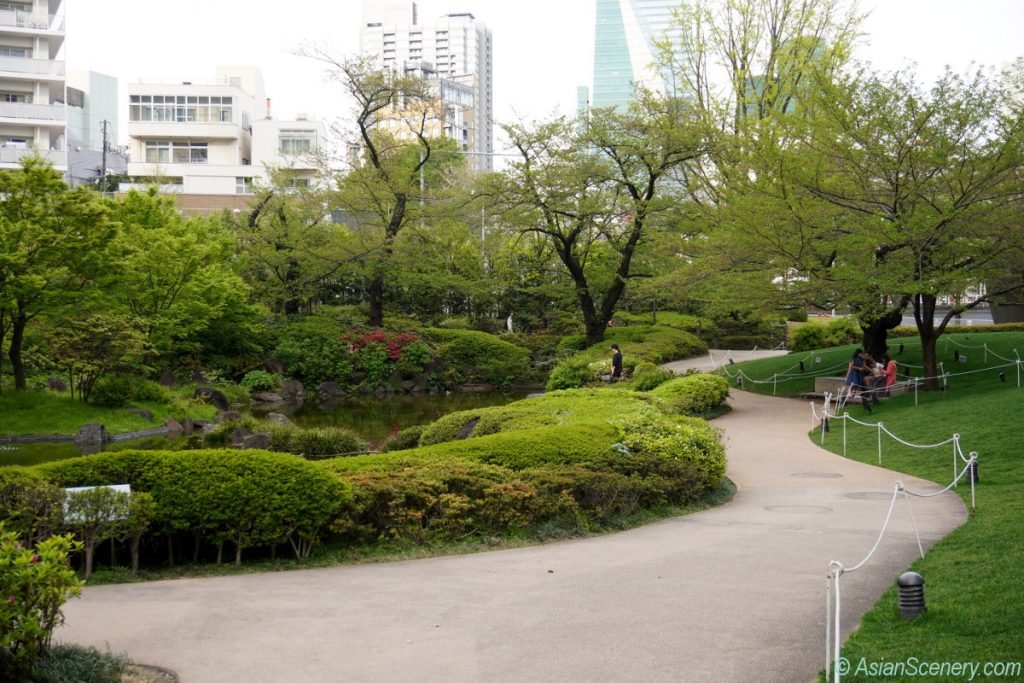 I recommend to visit Roppongi Hills if you have not been there because it is modern, comfortable and also exciting zone in Tokyo.
もしも行かれたことがないのであれば、この近代的で心が安らぎ、しかしエキサイティングな六本木ヒルズを訪ねてみることをお勧めします。