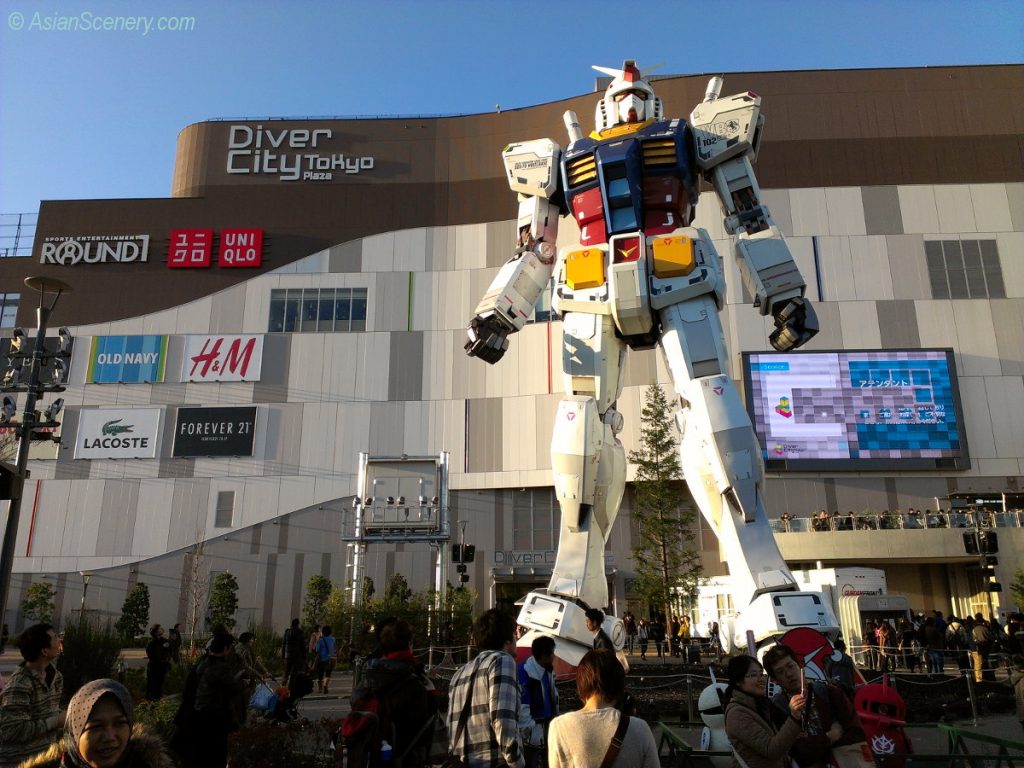 Odaiba is located in Tokyo Bay area. This area used to be a sea, and was newly created by land filling about 40 years ago. Because this area is filled with many modern building and unique facilities, so many foreign visitors visit this Odaiba place to see Japan-like scenery. This place is "Diver City Tokyo". Here you can see "Real Size GUNDAM"!
お台場は東京の湾岸地区に位置しています。この地区は約40年前に埋め立てによって生まれました。新しい建物と斬新な施設であふれ返っているため、多くの外国人観光客がこの場所を訪れるようになりました。ここは「ダイバーシティ東京」。等身大ガンダムが見られます。
There used to be original GUNDAM(RX-78) in 1992. But now we have newer version "UNICORN GUNDAM"(RX-0) here.
かつて(1992年)、ここには初代ガンダム(RX-78)が展示されていましたが、今は「ユニコーン・ガンダム」が展示されています。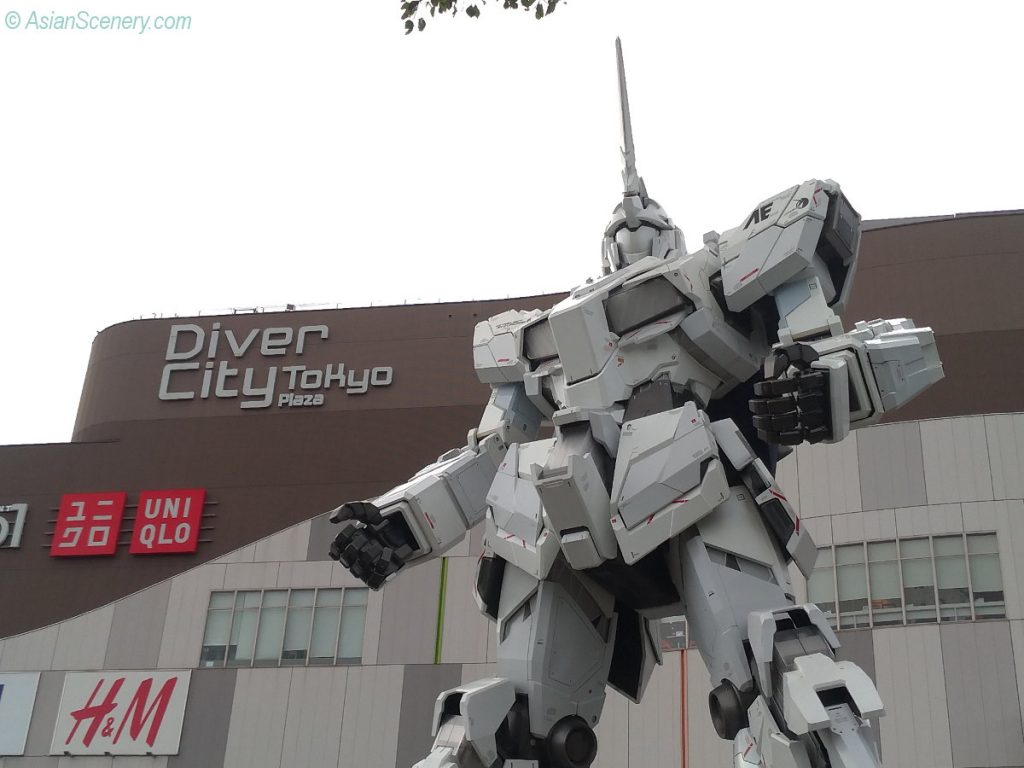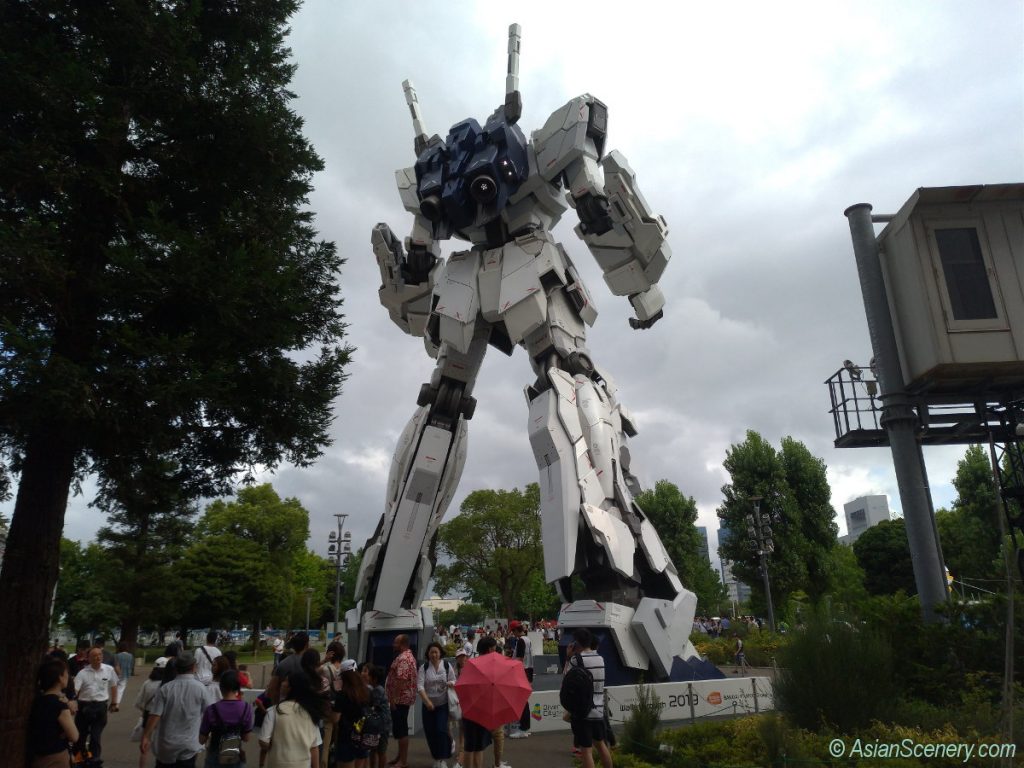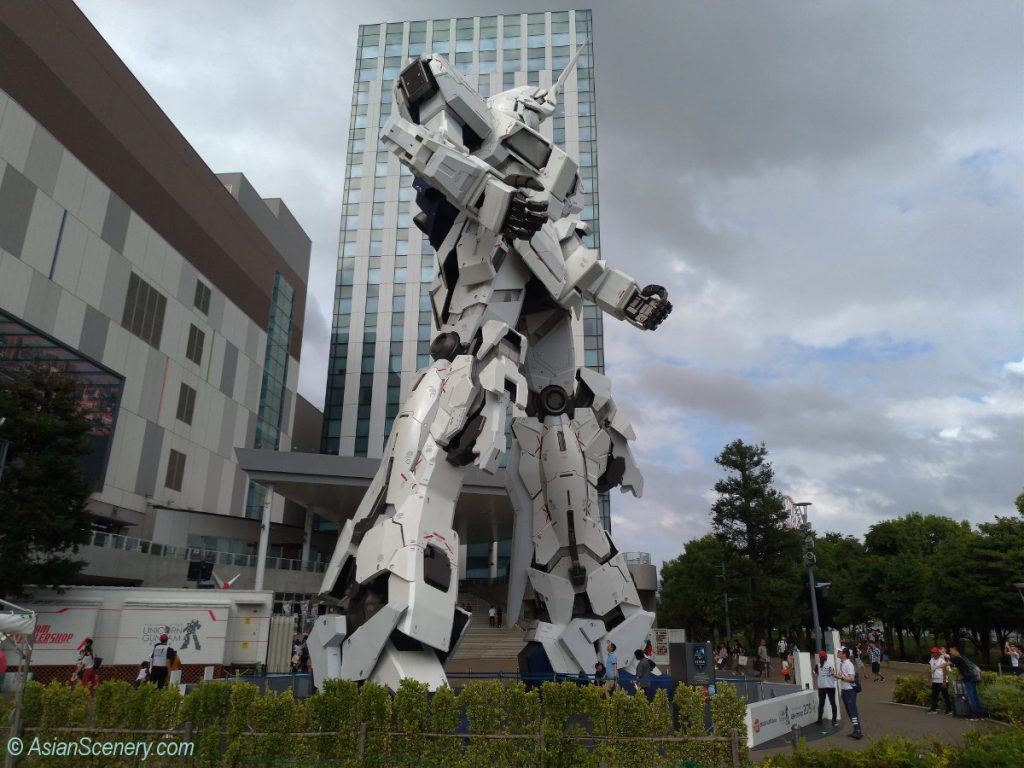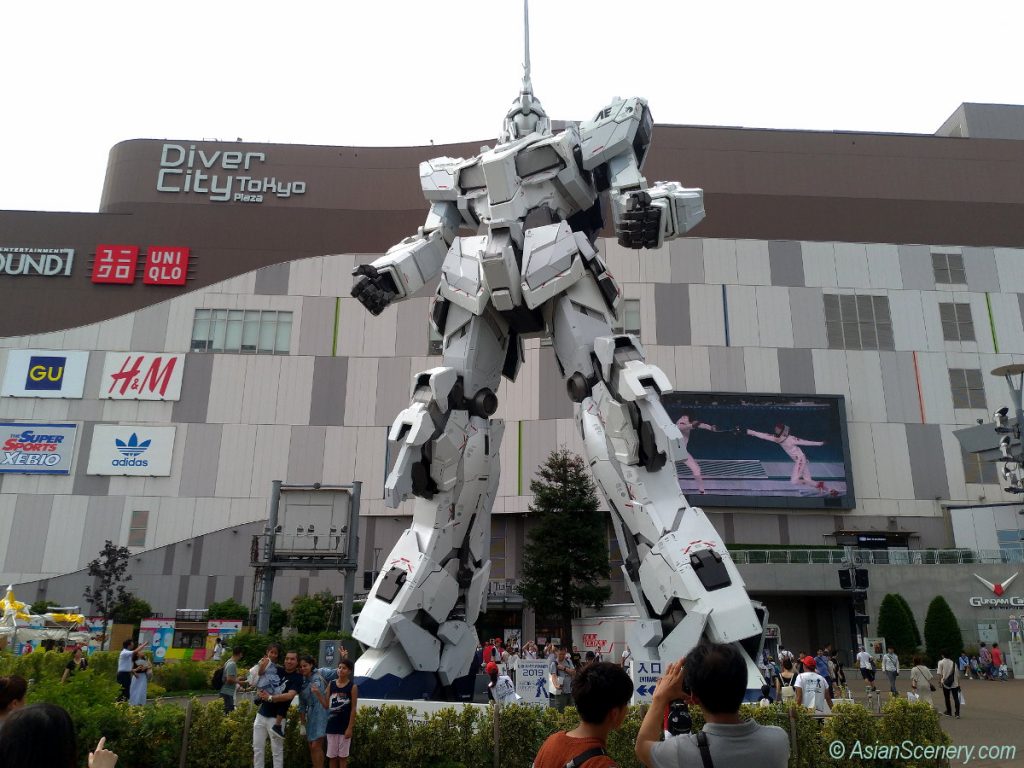 Not only the unique facilities, we can see very beautiful scenery from this Tokyo Bay Area. This picture is very famous "Rainbow Bridge".
ここ東京ベイエリアでは、ユニークな施設だけではなく、美しい景色も見られます。この写真は非常に有名な「レインボーブリッジ」。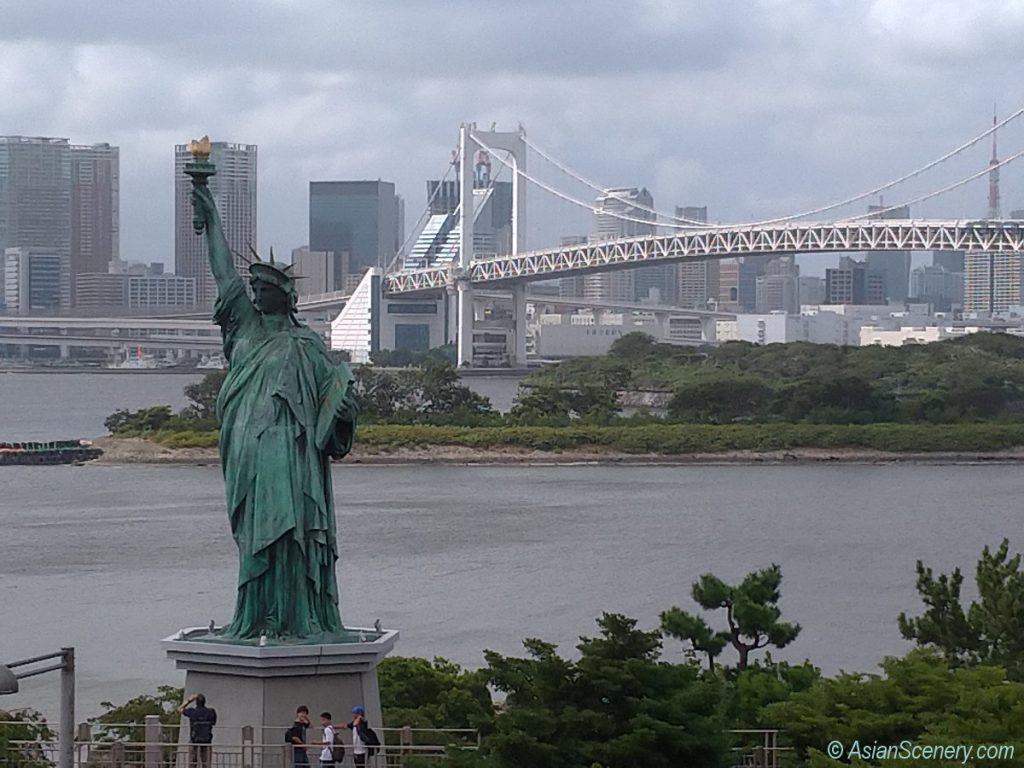 "Rainbow Bridge" was built in 1993 to connect bay area and Tokyo central area, and is the state of the art mega structure which span is 798m. This statue of liberty was officially presented from the government of France in 2000.
レインボーブリッジは東京中心部とベイエリアとを接続するため、1993年に竣工された、全長798mに達する大型建造物建設技術の結晶です。自由の女神像は、フランス政府から2000年に寄贈されました。