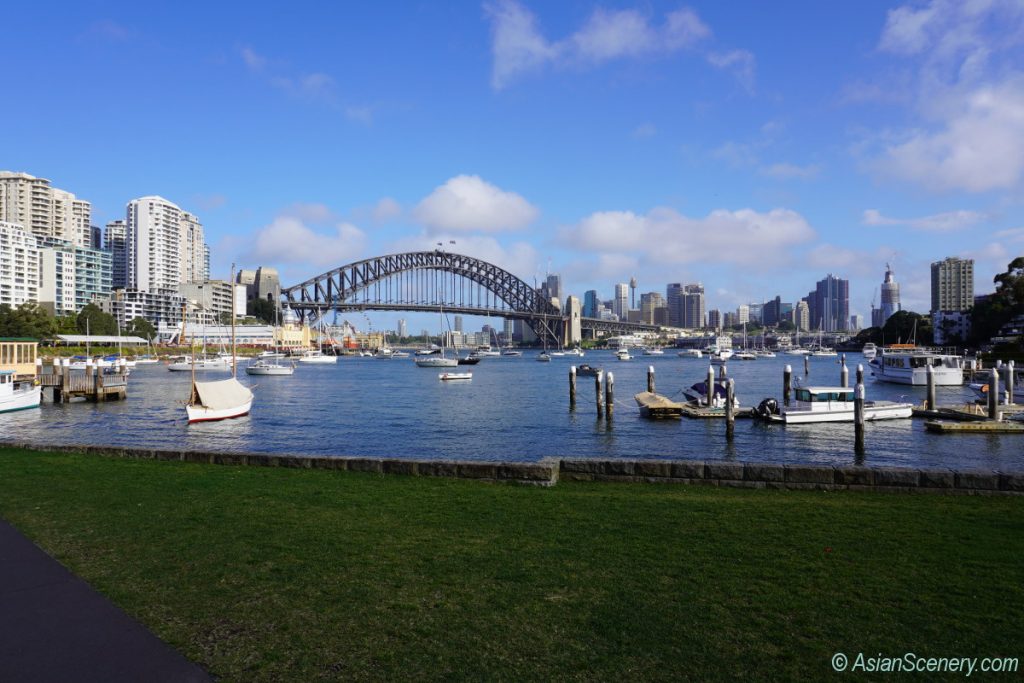 The view from Lavender Bay is brilliantly beautiful, magnificent and healing. While Lavender Bay has such perfect bay view of Sydney, it is not so popular among tourists. I think this is because its location. Lavender Bay is located in North Sydney which is the other side of Sydney City through Sydney Harbor Bridge.
ラベンダー・ベイからの眺めは見事なほど美しく、壮大で、心が落ち着きます。ラベンダー・ベイがそれほど完璧なシドニー湾の眺めを持ちながら、観光客の訪問先としてそれほど浸透していないのは、その位置にあると考えています。ラベンダー・ベイは、ハーバーブリッジを挟んでシドニー市街の反対側、ノース・シドニーに位置します。
What makes the view of this place superb is that it has a view with all of bay, bridge, ships and city skyline.
この場所の眺めがすばらしいのは、湾岸、橋、船、ビル群がすべて調和した眺めを見られるからです。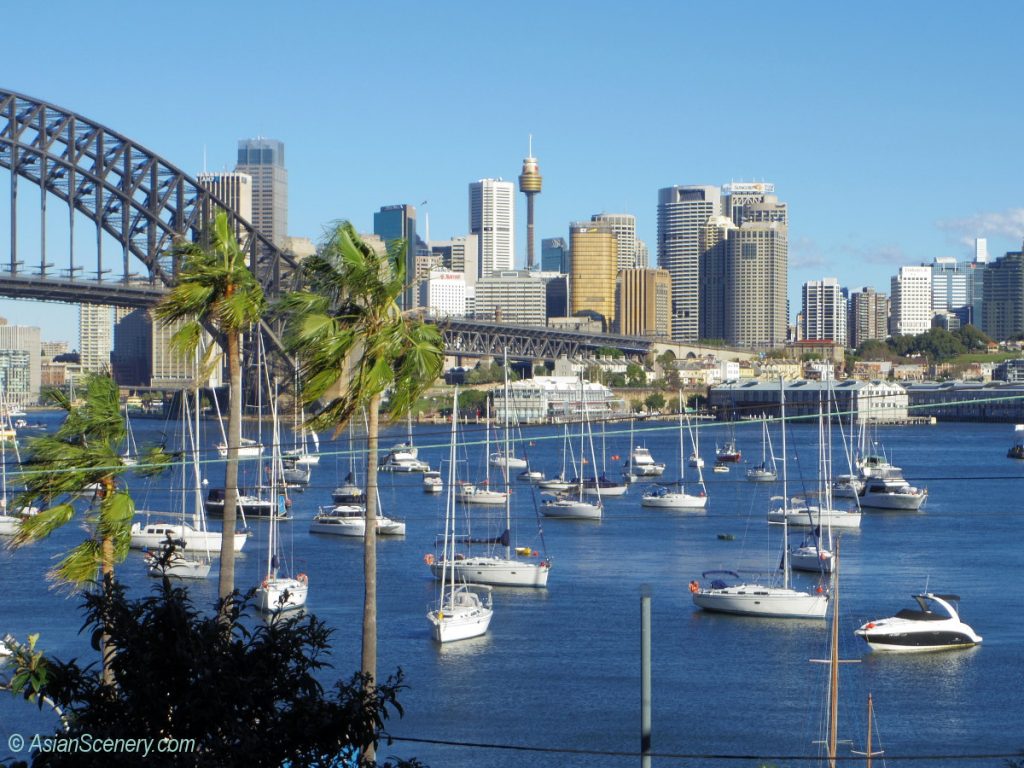 There is a tiny amusement theme park which name is "Luna Park" at North Sydney's side of Harbor Bridge. We can see it from Lavender Bay.
ハーバーブリッジのノースシドニー側には、「ルナパーク」という名前の小さな遊園地があります。ラベンダー・ベイからはその姿も見ることができます。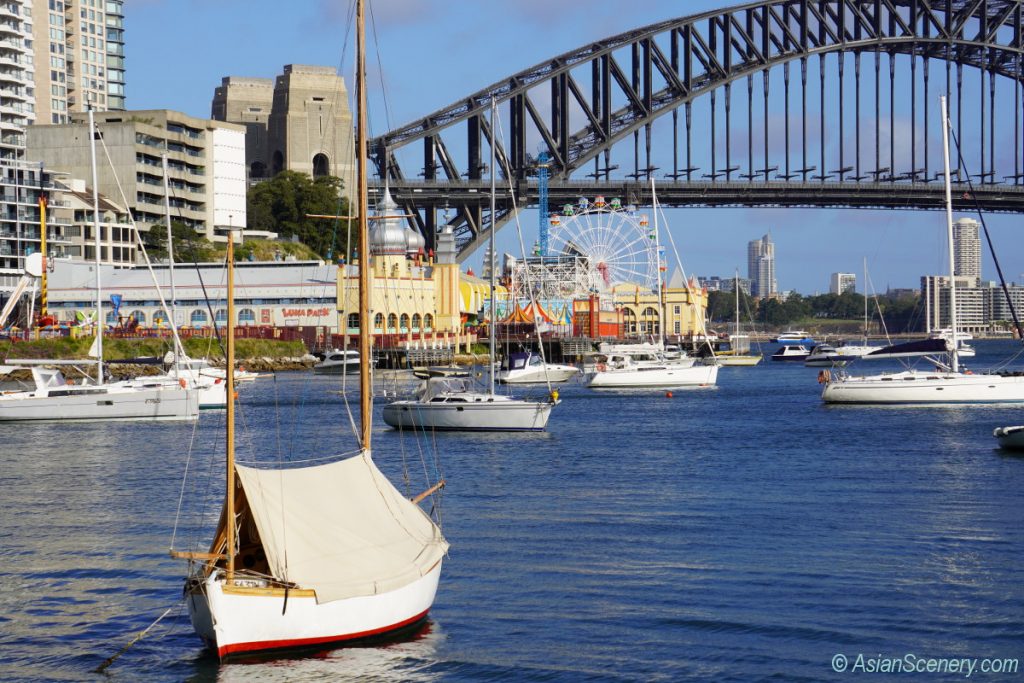 There are a lot of photos that I want to introduce. And it will be the long page if I simply place all the pictures. So I will categorize them into three categories: Whole View, Harbor Bridge and City.
紹介したい写真が多くあり、すべて並べると膨大になってしまいます。そのため、全体、ハーバーブリッジ、都市の3つに分類して紹介します。
Whole View 全体像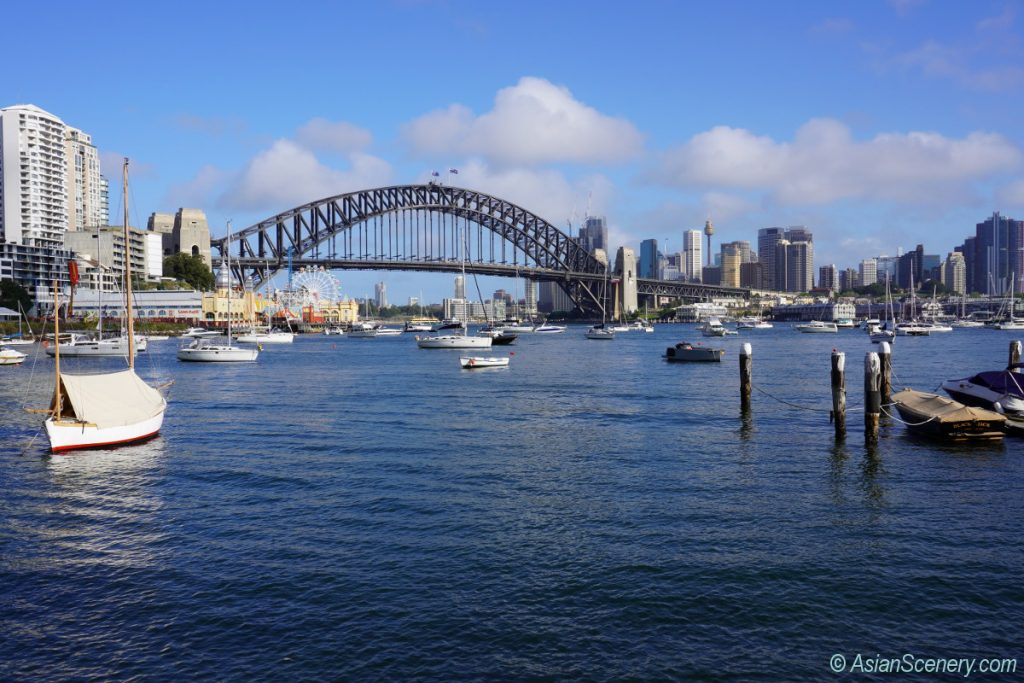 Harbor Bridge ハーバーブリッジ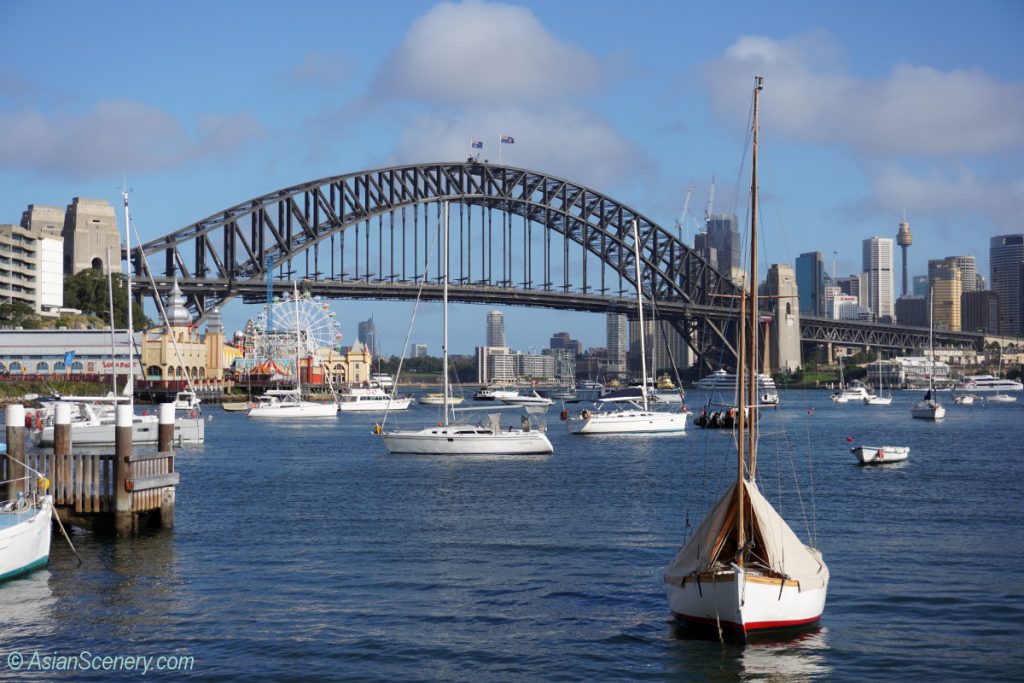 Sydney City シドニー中心部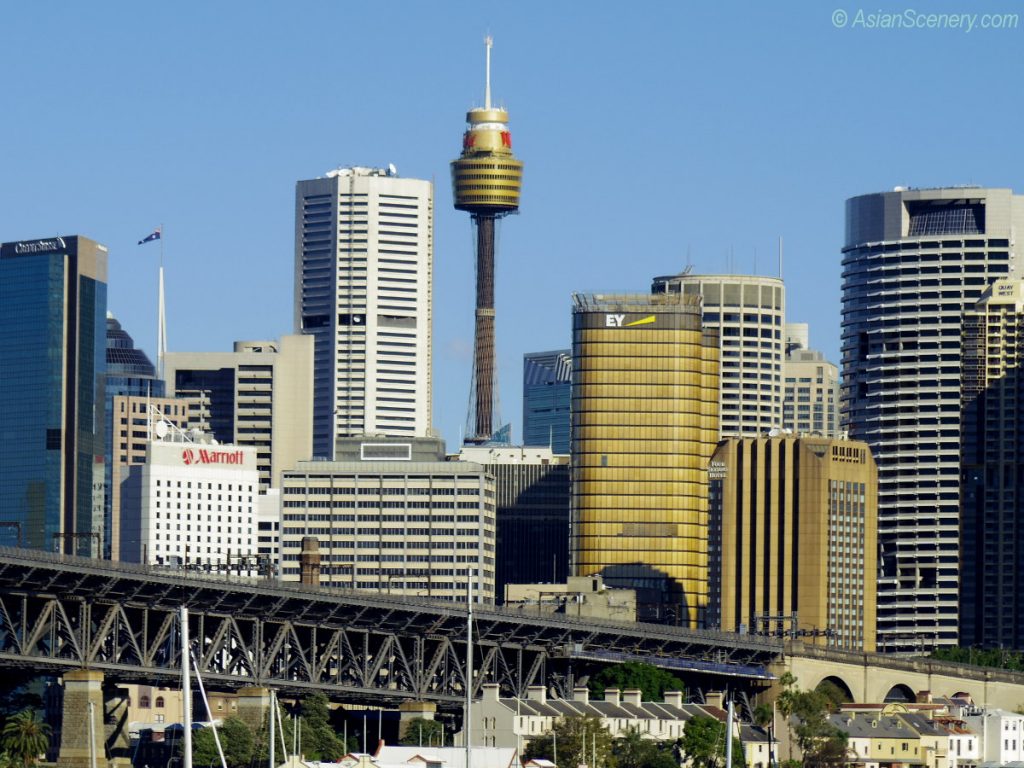 I strongly recommend to visit Lavender Bay if you have a chance to visit Sydney. It will be approximately a 20 minutes trip from Sydney CBD to Lavender Bay by taking a taxi.
シドニー観光の折には、ぜひラベンダー・ベイを訪ねてみることをお勧めします。タクシーならシドニー中心部から約20分です。