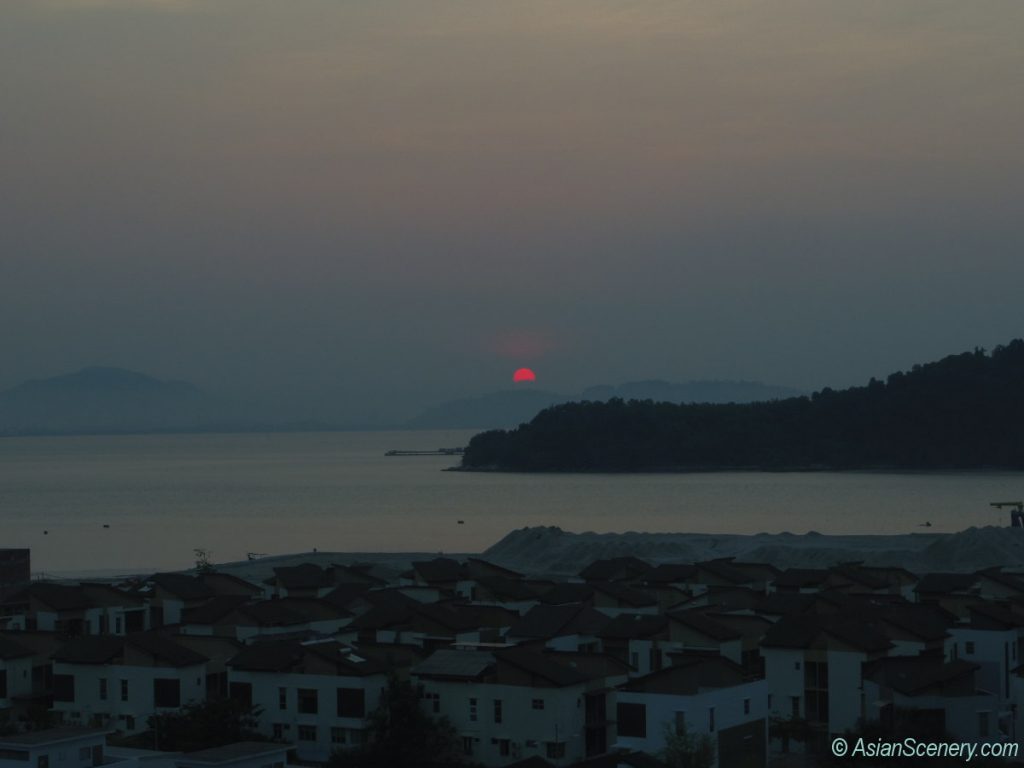 The sunlight will be weakened at sunrise and sunset. So we can see a fantastic view that includes the sun then. Of course it is also important to have nice background view which contains the fantastic sun behind the horizon.
日の出と日の入りでは、太陽の光が弱められ、太陽を含んだ幻想的な景色を見ることができます。当然ながら、太陽が地平線、水平線のかなたに見られ、その幻想的な太陽にマッチする背景であることも重要です。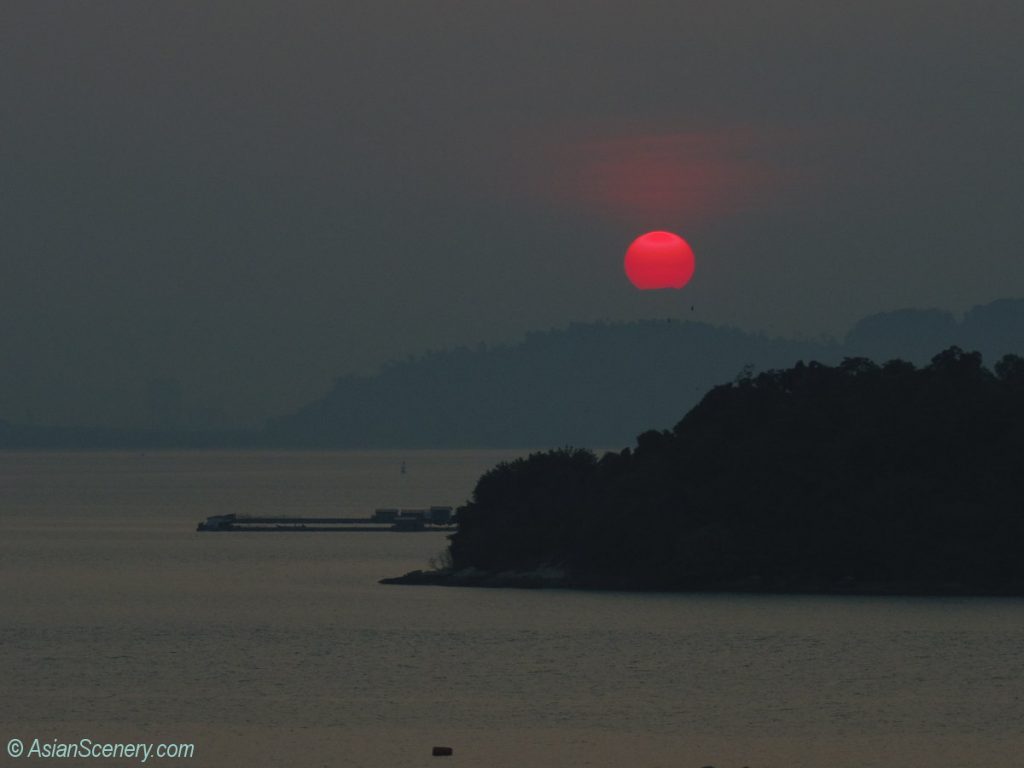 I think that there are more people watching the sunset than the sunrise in the normal human lifestyle. However, when you get up early, you can sometimes see such a beautiful sight.
通常の人間の生活リズムでは、日の出よりも日の入りを見ることの方が多いと思います。しかし、早起きをすると、時折このような美しい光景を見ることができます。