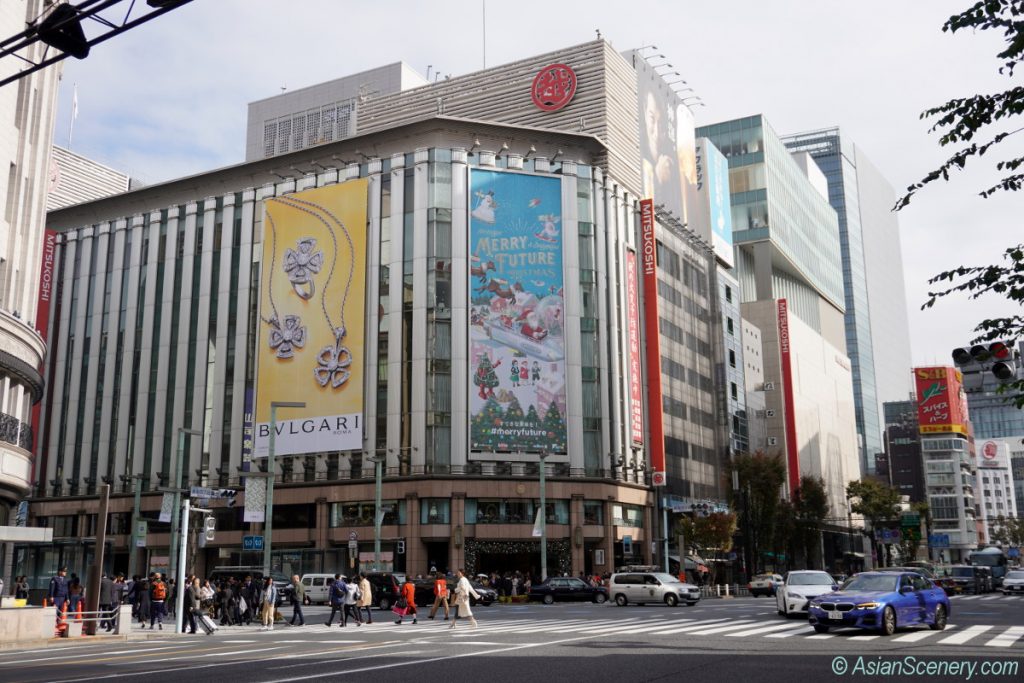 Ginza is one of the most popular places for foreign visitors to Japan. There is a famous department store "Ginza Mitsukoshi" at the central area in Ginza. The land price around this area (Ginza 4 Chome) is known as the highest in Japan, which is more than 45,000,000 yen (414,000USD) for just 1 square meter. So Ginza Mitsukoshi is the department store on the land which price is the highest in Japan.
銀座は、日本への観光客に非常に人気のあるところです。その銀座の中心部に「銀座三越」はあります。このあたり(銀座4丁目)の地価は日本で最も高いことが知られています(1㎡あたり4,500万円以上)。したがって、銀座三越は、日本で最も高額な土地に建てられた百貨店だと言えます。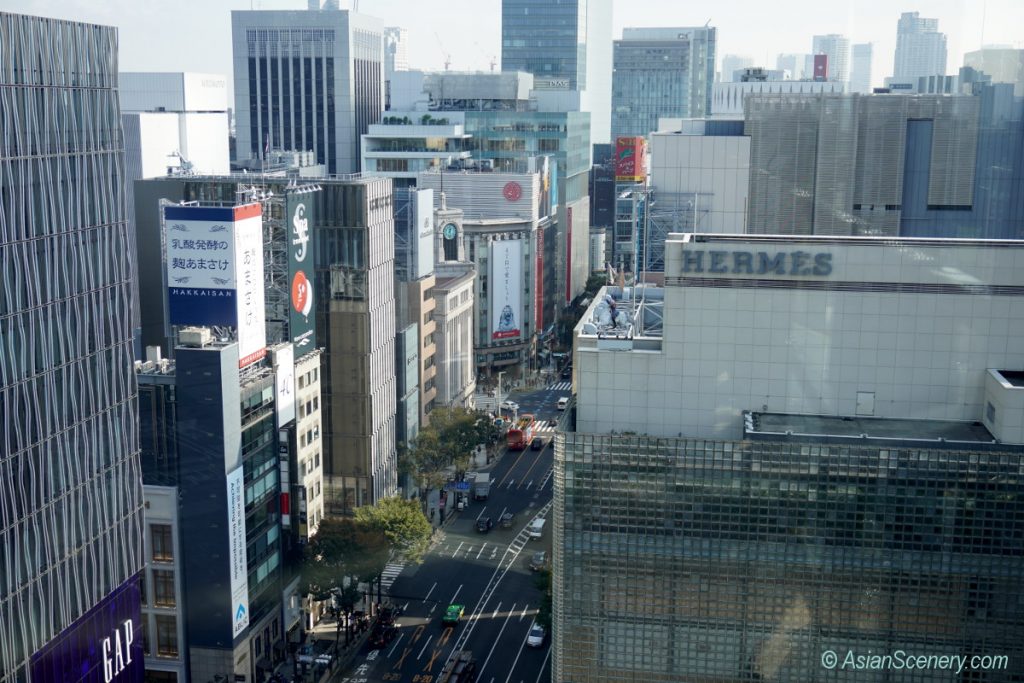 There is a very famous icon monument in front of the main entrance of the department store, which is the bronze statue of a lion. Sometimes he wears a special costume. He wears the costume of a fire fighter because it is now in the fire prevention event.
この百貨店のメイン・エントランスの前に、この店を代表する有名なモニュメントがあります。「ライオン」の銅像です。時々その銅像はコスプレをしますが、今は、火災予防運動中のため、消防士の格好をしています。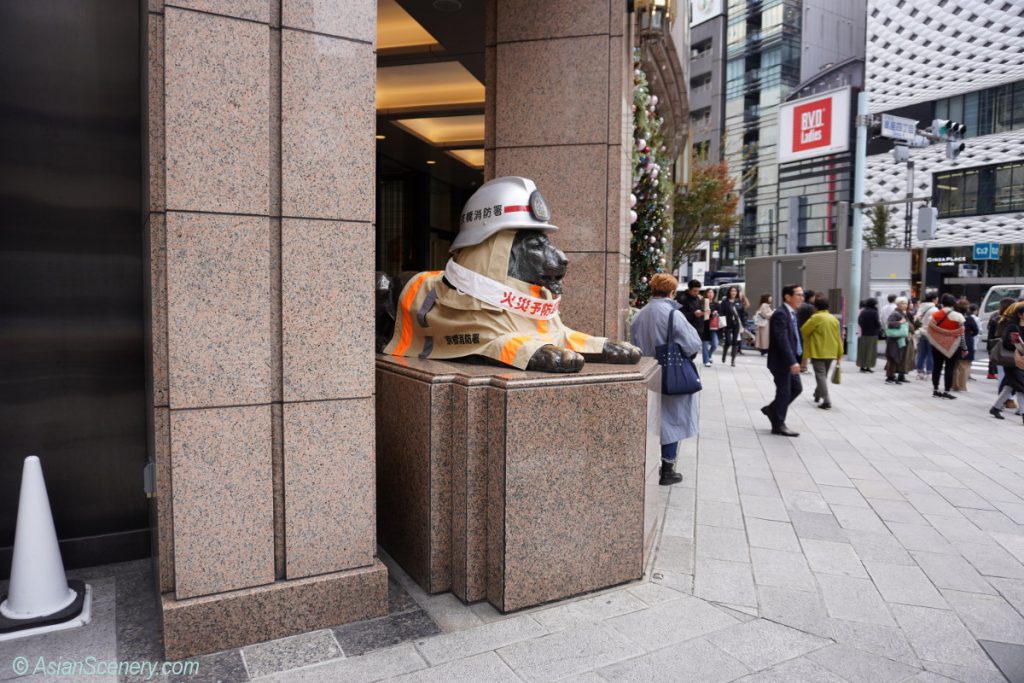 Going inside the store. The ground floor is the typical upper-classed shopping floor with many people.
中に入ってみます。地上階は典型的な高級感のある店舗群。お客さんもいっぱいです。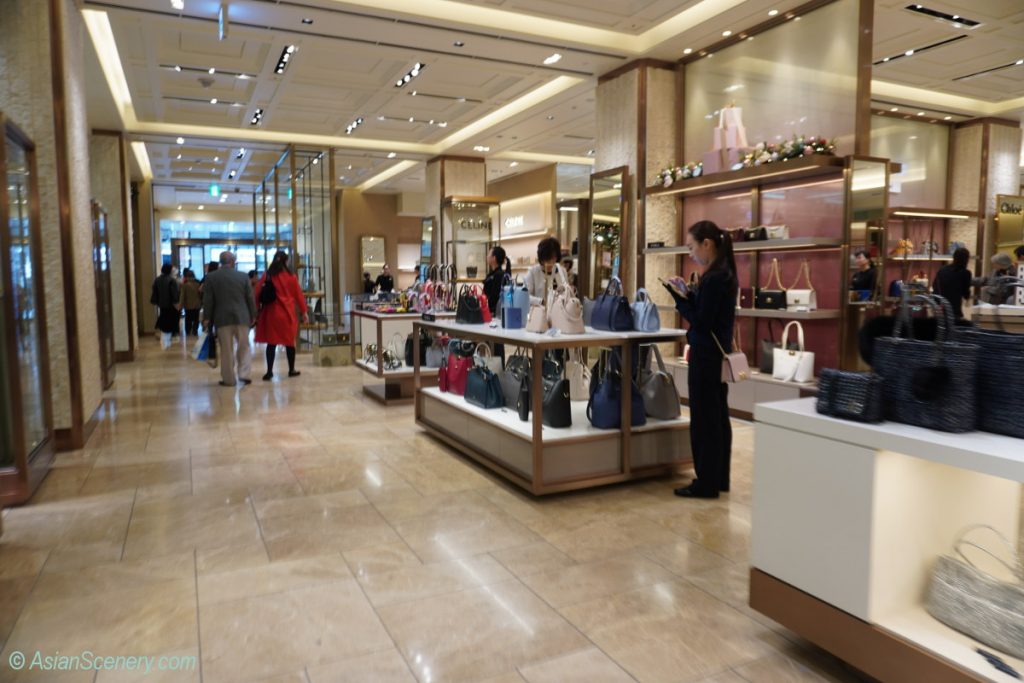 There is a special "Duty Free Shop" at floor 8.
8階には「空港外免税店」も設けられています。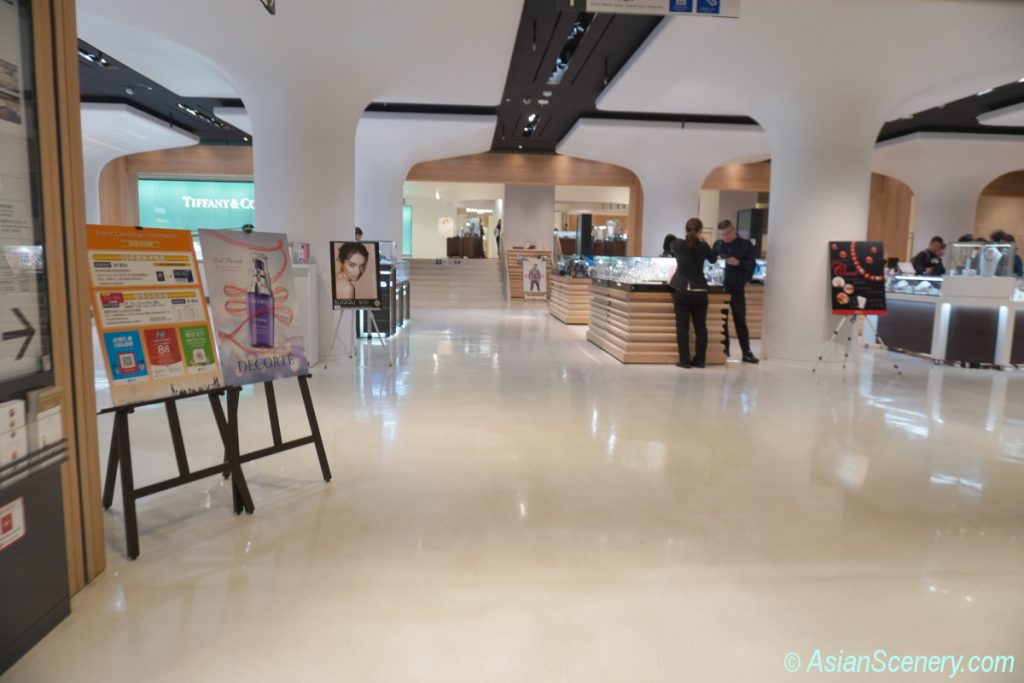 I like to go into this department store not for the shops inside, but the existence of "Ginza Terrace" at 9th floor.
私はこの百貨店に入るのが好きなのですが、それは、その中の店のためではなく、9Fに「銀座テラス」があるからです。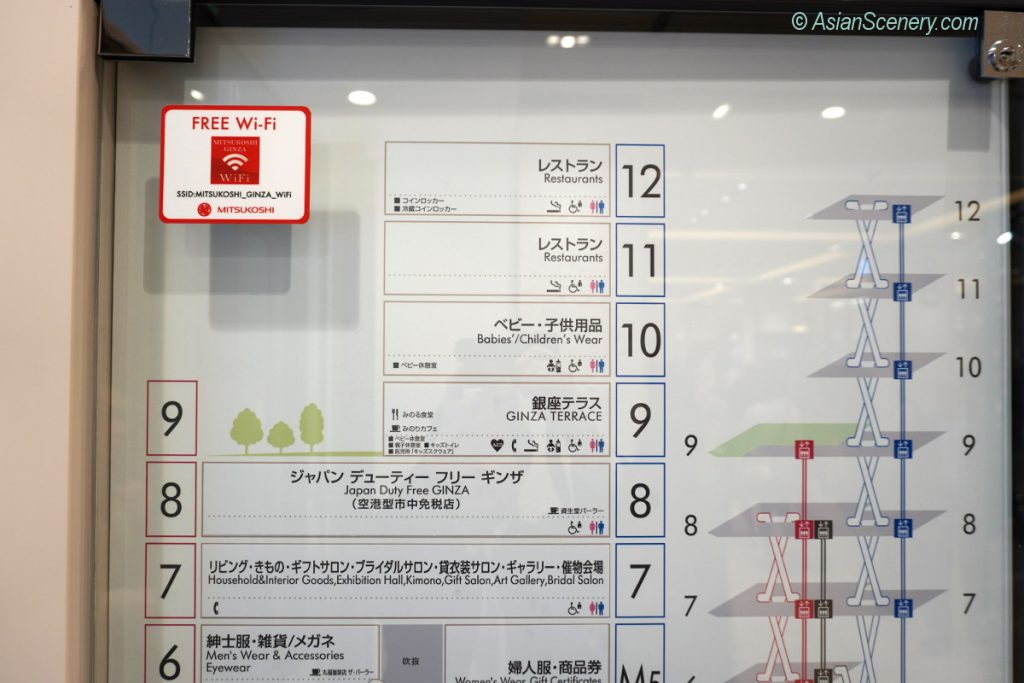 "Ginza Terrace" means…
銀座テラスとは…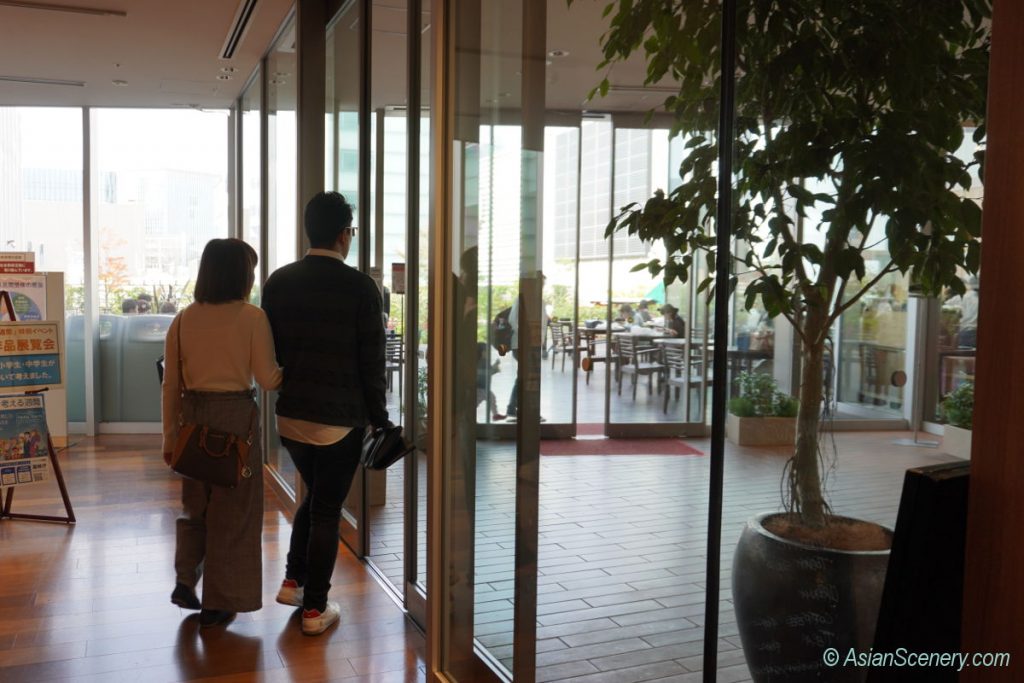 Yes. The special feature of the Ginza Terrace is its roof garden.
そう。銀座テラスの特別なところは、そのフロアには屋上庭園があること。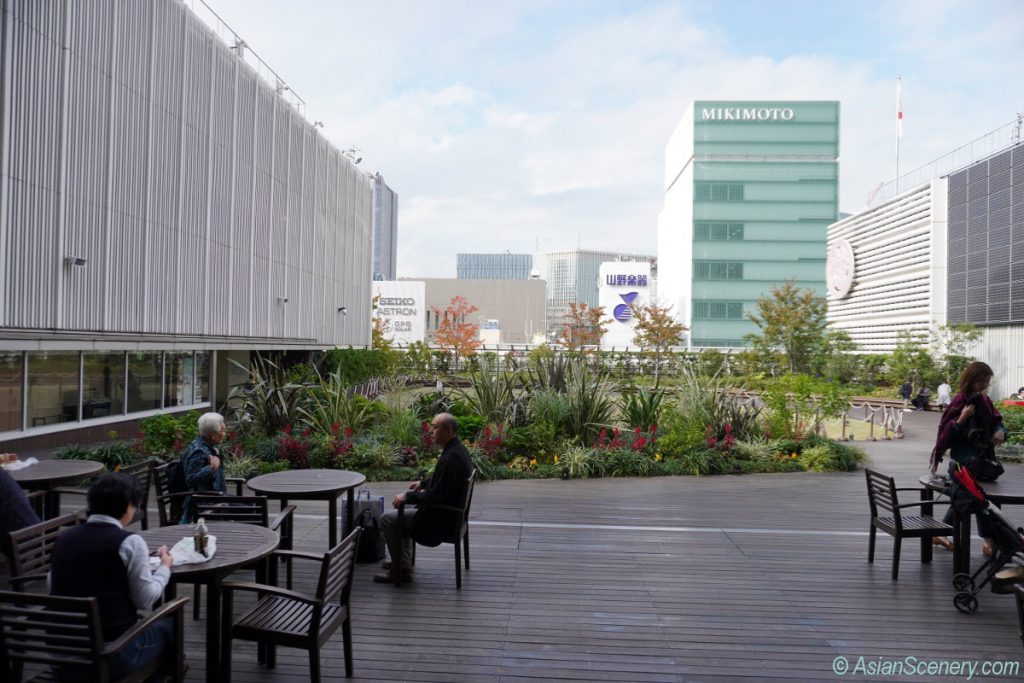 It will be too cold to be here in the mid winter, but it is very comfortable in the sunny daytime in this autumn season.
真冬は、ここに出るのはちょっと寒すぎですが、秋のこの季節、晴れた日中にここで過ごすのは気持ちよく、格別です。
There is a small shrine "Mimeguri Shrine" in this roof top area. You can see such roof top shrine here in Japan frequently. We Japanese respect old existing shrine or god on the flat land where they are going to build a building. The landlords often move that existing shrine on the ground to the roof top rather than just demolish it.
この屋上庭園には小さな神社「三囲(みめぐり)神社」が祀られています。このように、ビルの屋上に神社を祀ることはよくあります。日本人は地上に古くからある神社や神様を大切にしていて、地主がその場所にビルを建てる際は、その神社をただ取り壊すのではなく、屋上に移すことをよく行うからです。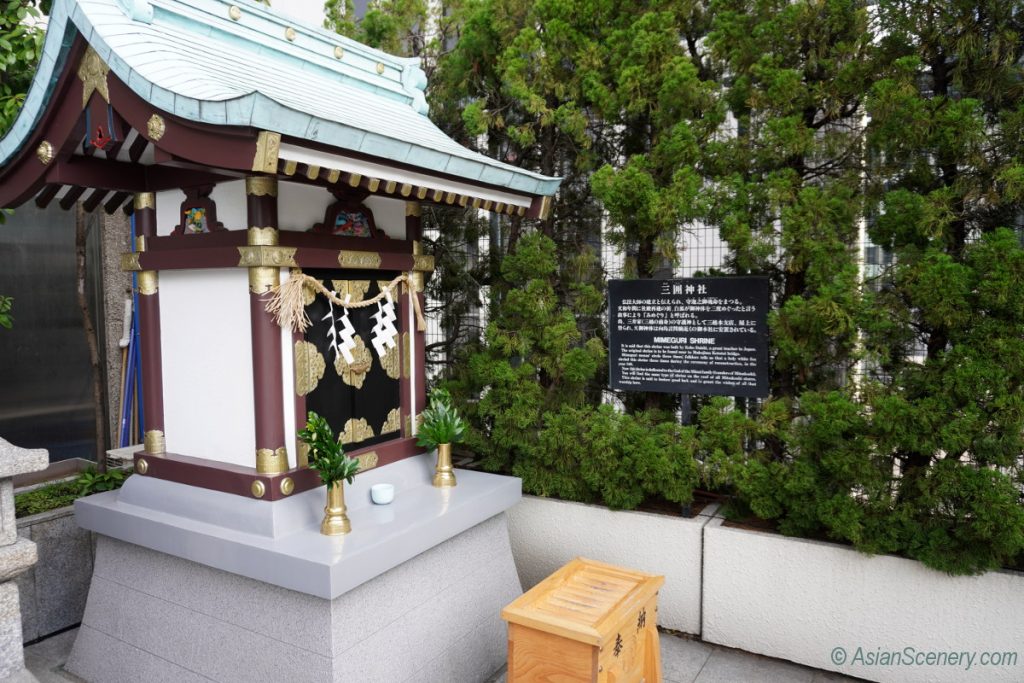 It is greatly recommend to go to 9th floor if you visit Ginza Mitsukoshi. It is quite a refreshing area.
銀座三越を訪れたら、ぜひ9階にも行ってみてください。非常に心安らぐ空間があります。