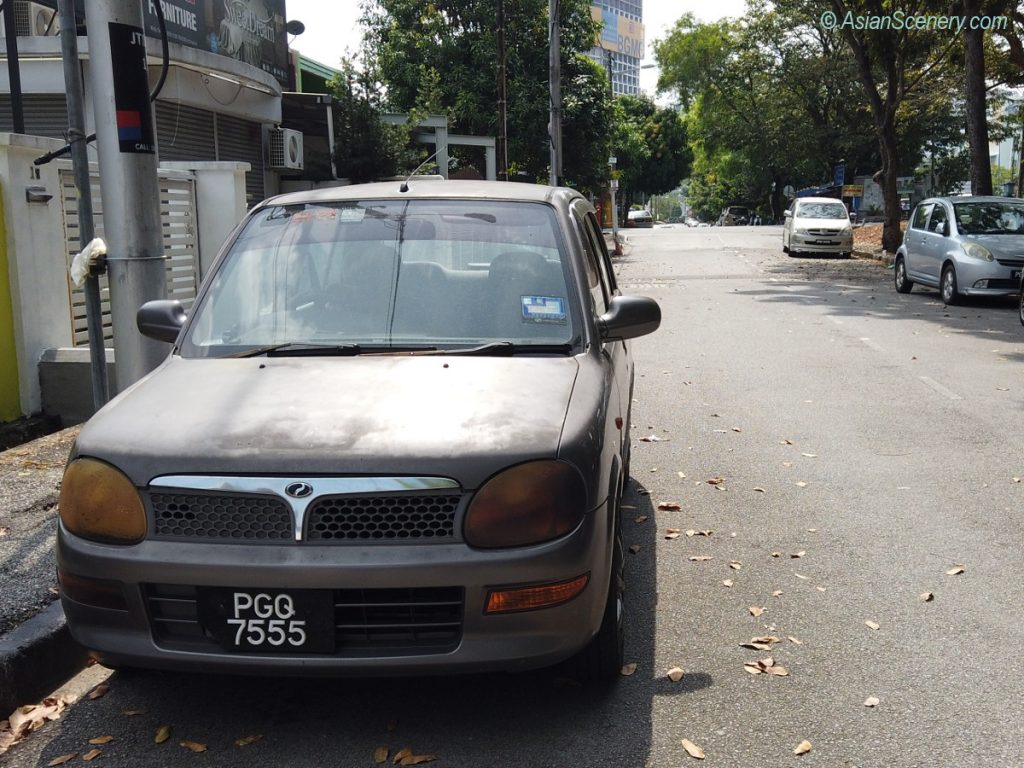 Malaysia is one of the countries where I can see VERY old and rusty cars. I don't know the exact reason why. But my best guess is to own a car is extremely important to live in this country. Because everyone has to own a car, we can see very old cars which owners are no rich people.
マレーシアは極端に古く、みすぼらしいクルマが見られる国です。私はその正確な理由はわかりませんが、恐らく、その理由は、この国では生きるためにクルマを持つことが必須だからだと想像します。さほど裕福でない人々もクルマが必須であるため、自ずと古くて安上がりなクルマが存在しているのだと。
Sometimes we can see such a stolen and abondoned car in public space.
ときどき、公共の場所に乗り捨てられた盗難車を見ることがあります。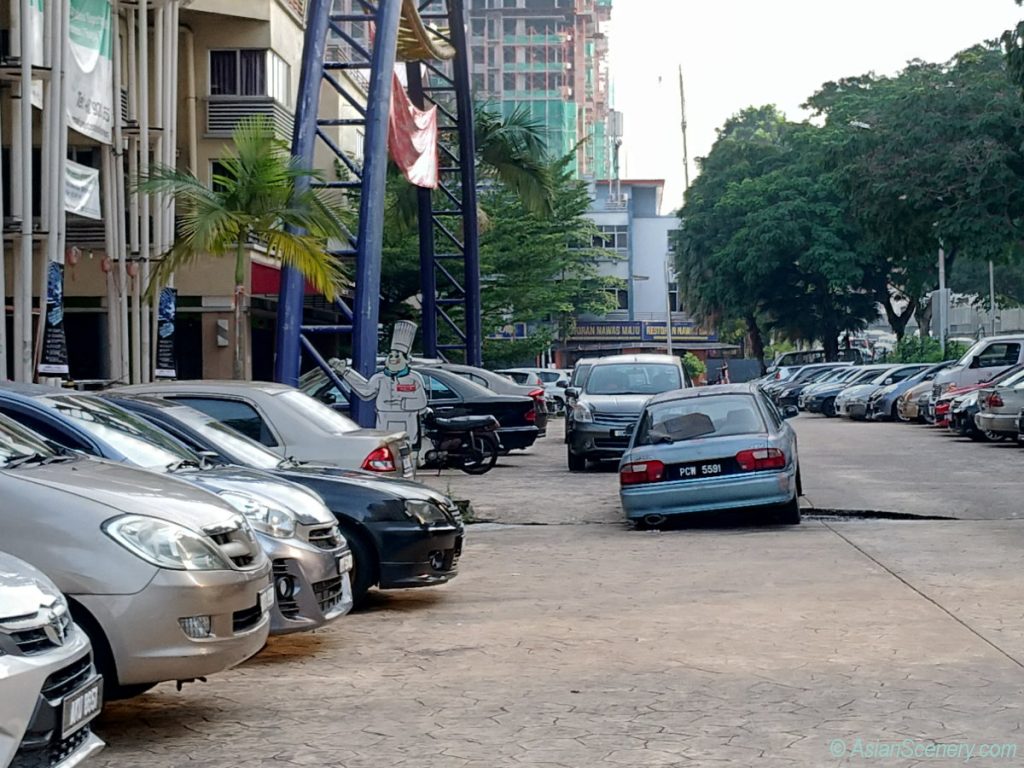 I guess this car was stolen at somewhere and the robber took all the valuable parts in the car, and placed as this is. Very pitiful scene.
恐らく、このクルマはどこで盗まれ、価値のあるパーツはすべて持ち去られた後、ここに乗り捨てられたのでしょう。見ていて心が痛みます。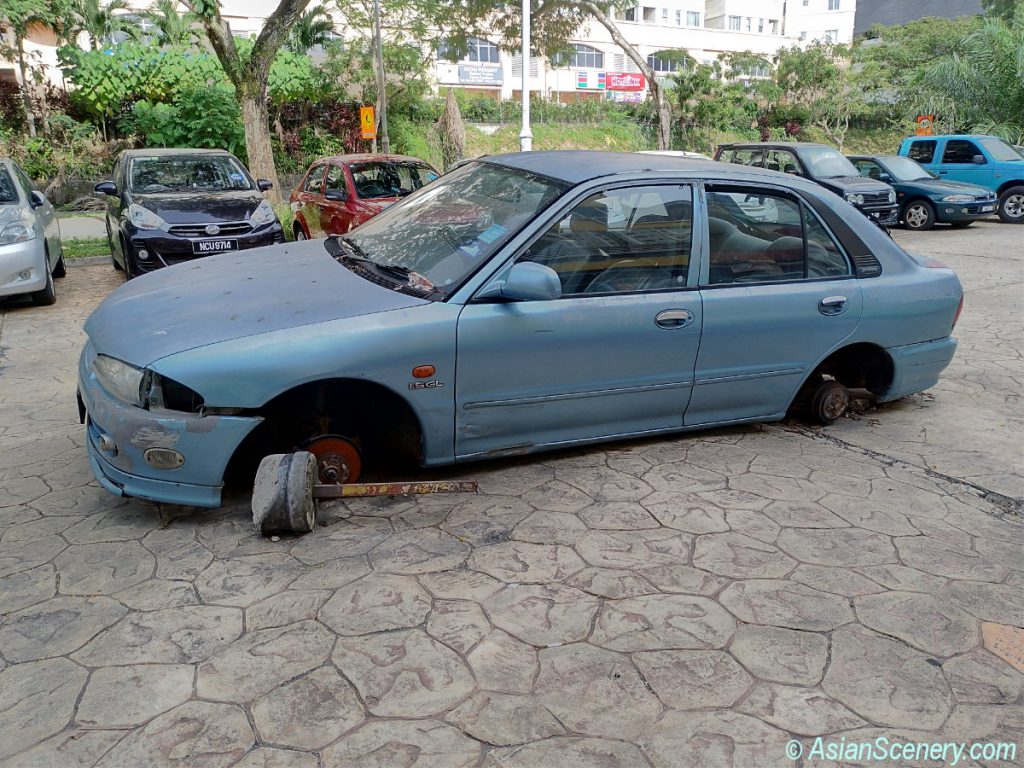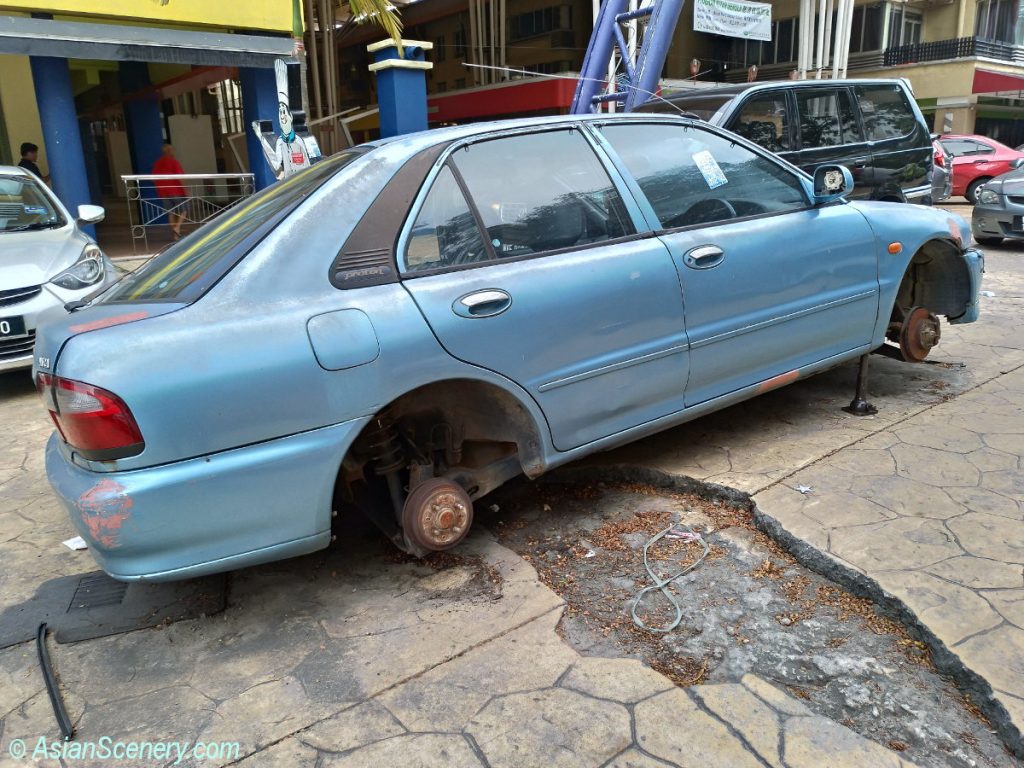 This is a Mercedes Benz I found when I took a walk on a week end day.
これは、週末に散歩していた時に見つけたメルセデスベンツです。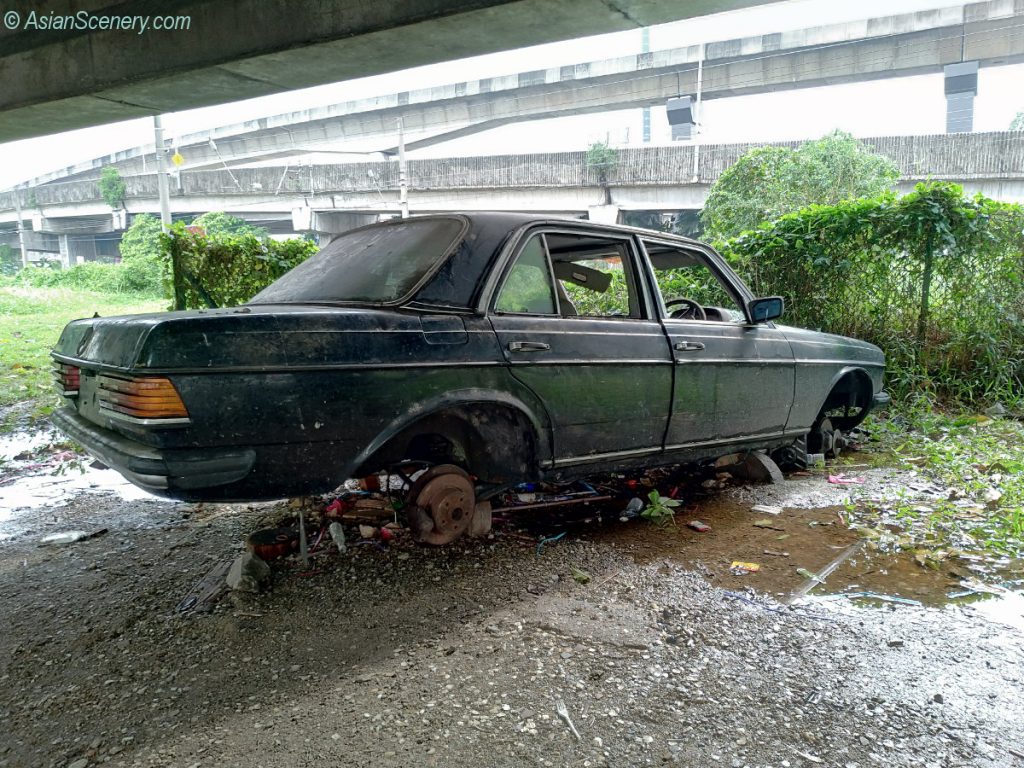 The windows were broken, and of course there were no wheels. I am reluctant to say this "was" a Mercedes.
窓ガラスは割られ、もちろんホイールもありません。これがメルセデスベンツ「だった」と言いたくありません。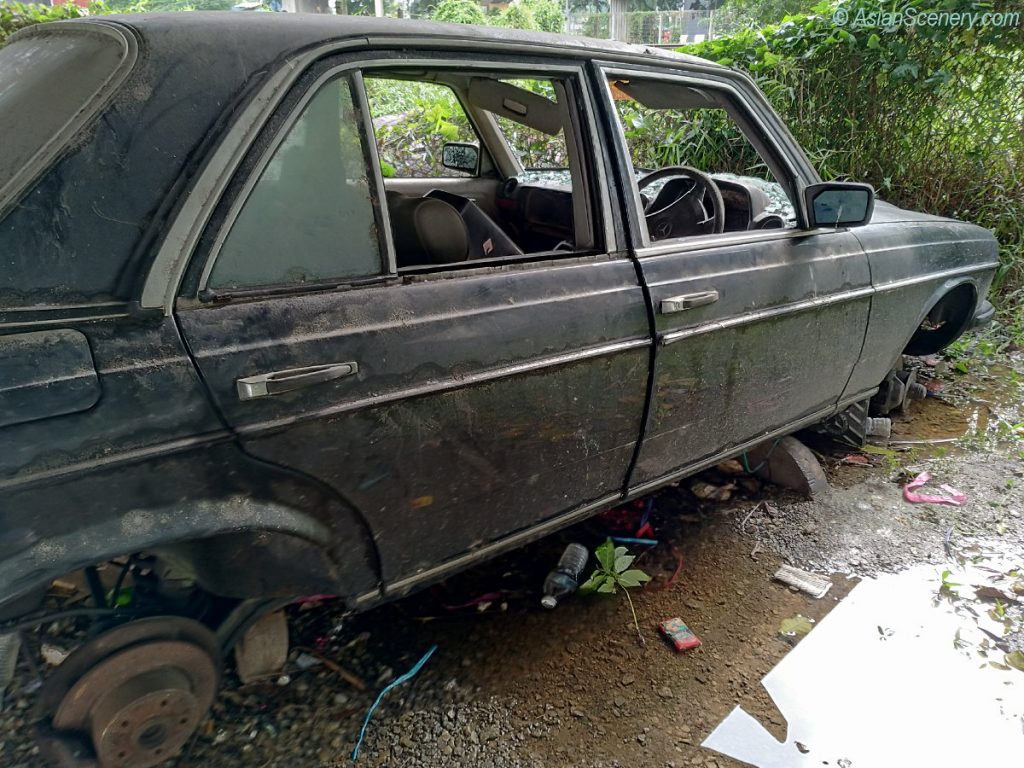 The inside is of course also damaged. Once this car have worked under the owner, and have been love by him. But now I cannot say anything with this situation.
当然のごとく内部も荒らされています。かつてはオーナーの下で働いていたであろうクルマですが、こうなると、見る影もありません。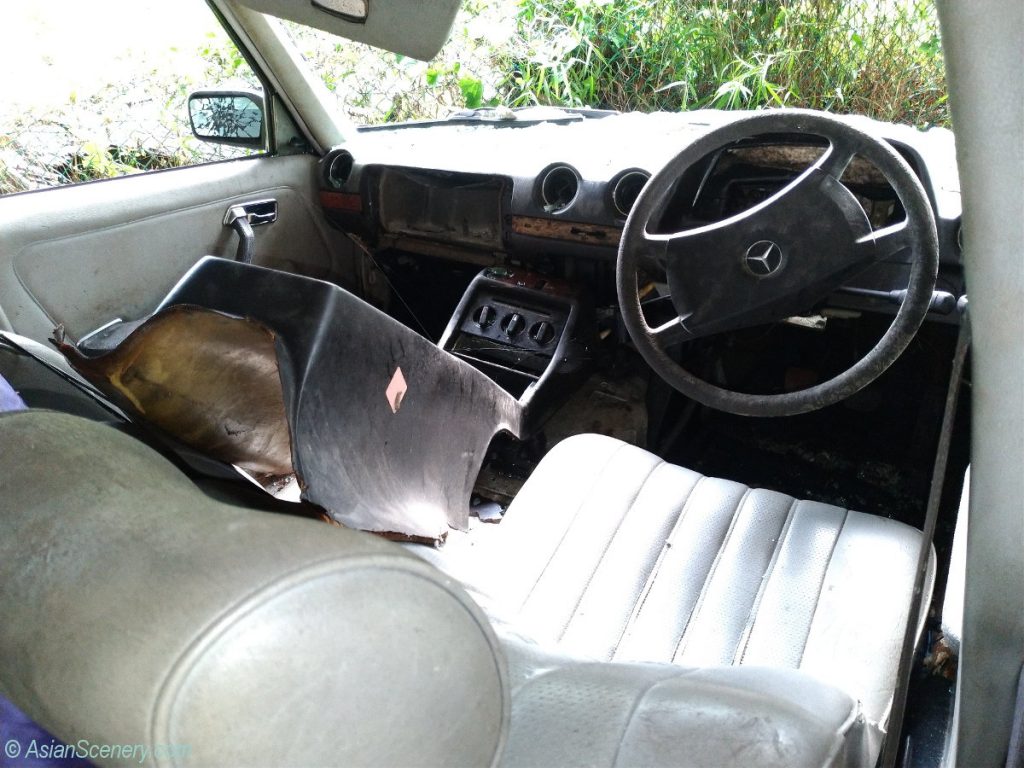 Malaysia is generally a good country. But as for the car condition, I felt the situation in Japan was much better than Malaysia.
マレーシアは良い国だと思いますが、クルマの状態については日本の方がマレーシアよりもずっと良いと感じました。