MahaNakhon Tower is very famous skyscraper in Bangkok. It is in the in the Silom/Sathon central business district of Bangkok, Thailand, and it is in front of "Chong Nonsi" station of BTS sky train. It was built in 2016, and had been the tallest building in Thailand (314m) until 2018 in which the Magnolias Waterfront Residences at ICONSIAM was built.
マハナコーン・タワーは非常に有名なバンコクの高層ビルです。シーロム/サトーン中央ビジネス地区に位置し、BTS 鉄道の「チョン・ノンシ」駅の前にあります。2016年に建造され、2018年にアイコンサイアムのマグノリアス・ウォーターフロント・レジデンスが建つまで、タイで最も高いビルでした。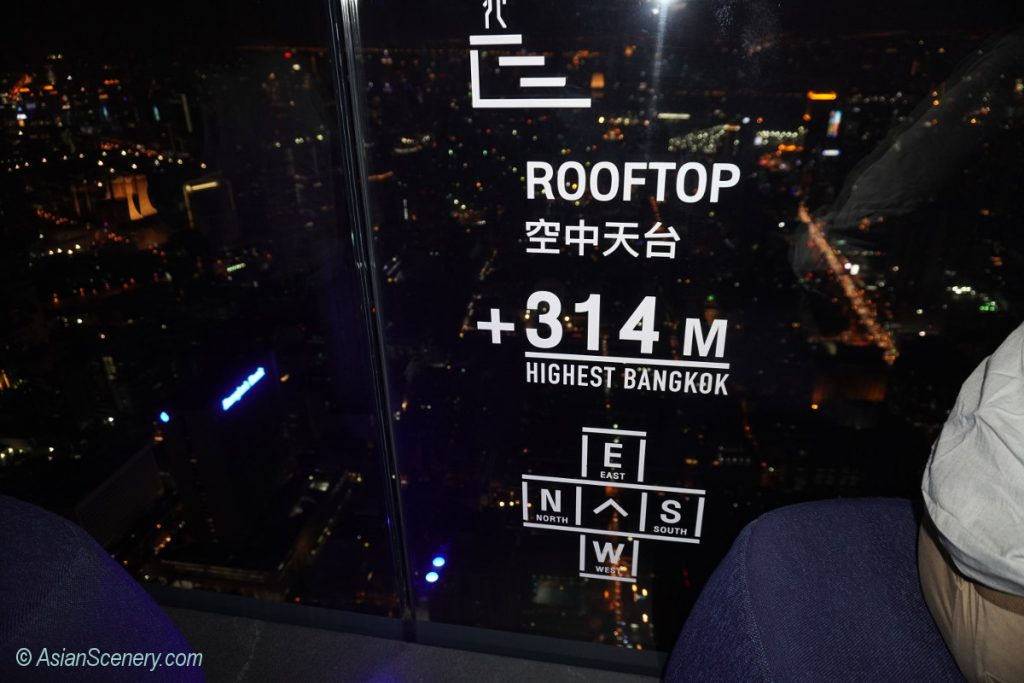 The unusual experience begins from the elevator to the observatory floor.
非日常体験は、展望フロア行きのエレベーター内から始まります。
The view from the building is quite fascinating, espcially at night.
ビルからの眺めは本当に魅力的でした。特に夜景はすばらしい。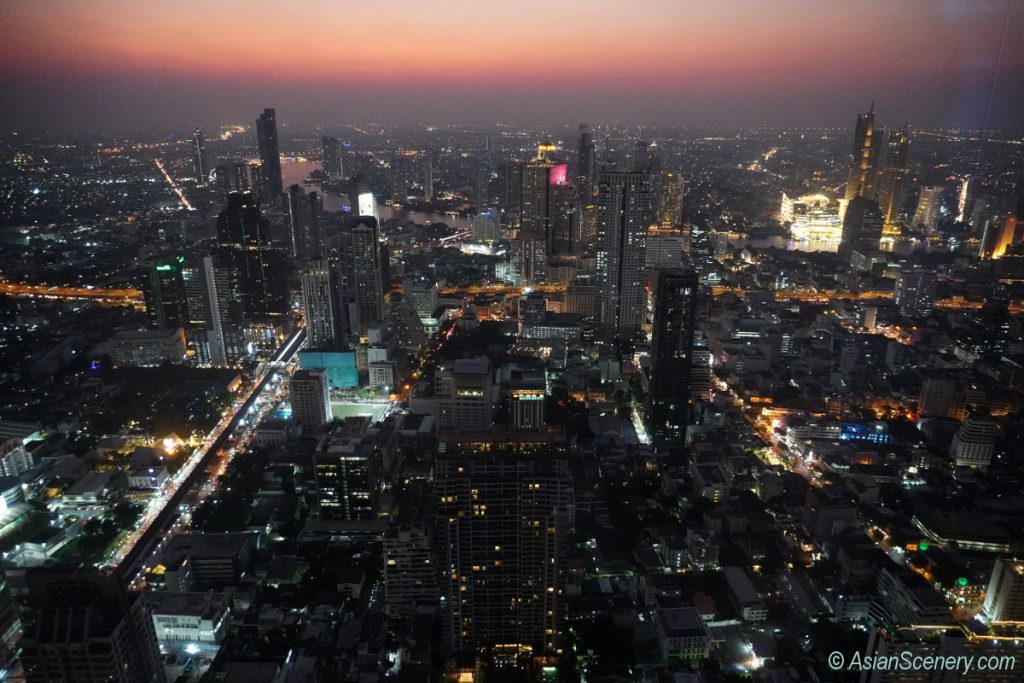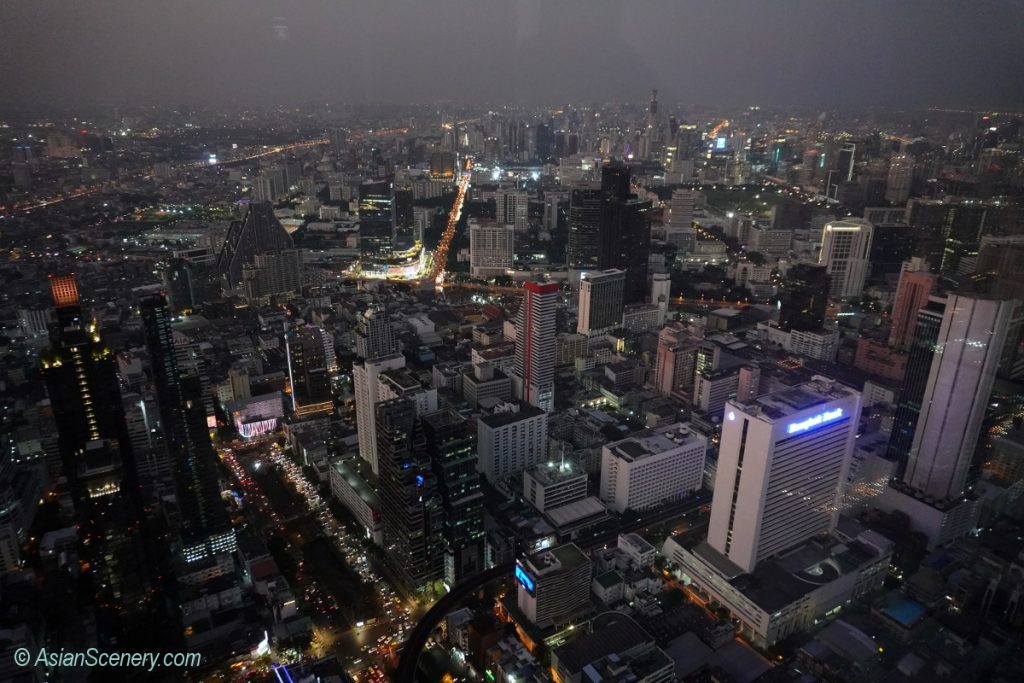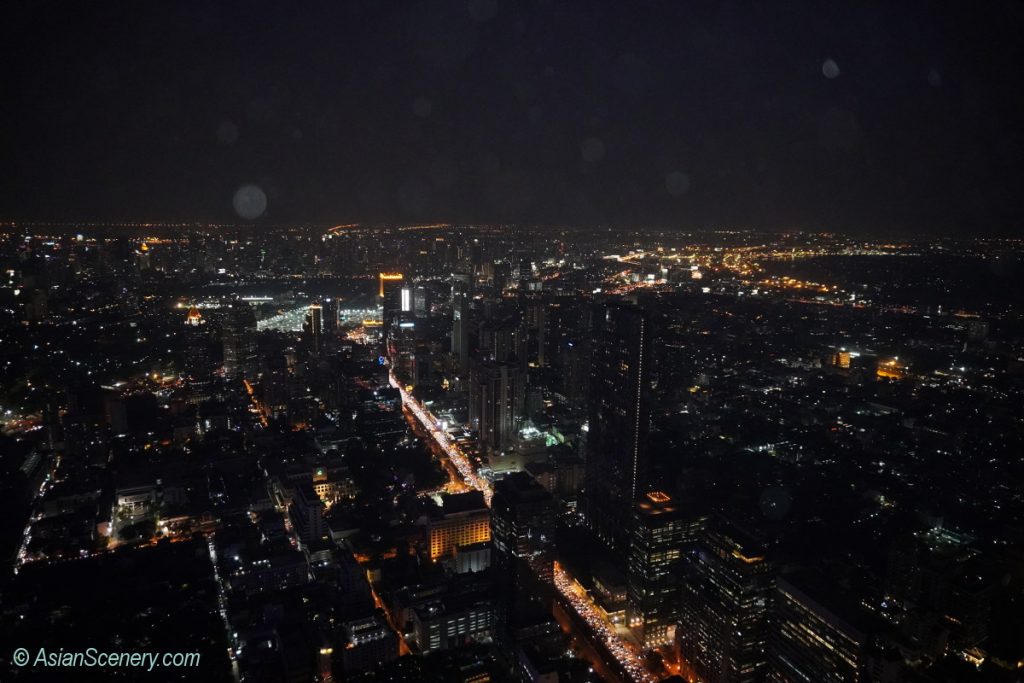 There is a roof top observatory floor at the top of this building.
このビルには屋上展望フロアがあります。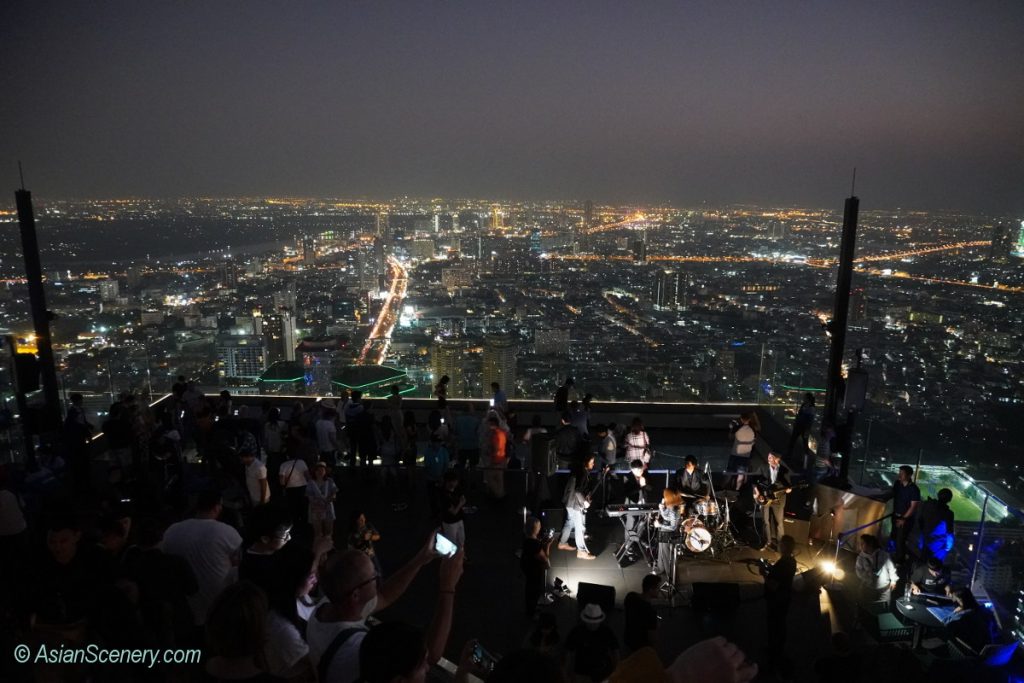 The unique design of the roof top structure is table top zone in the middle of the roof top. Because of the extra height of this center zone of the roof top, visitors can see the scenery directly without glass wall.
この屋上の構造のユニークな点は、屋上中央エリアがテーブル状の高台になっていることです。そのように中央部が高くなっているため、観覧者は周囲のガラス壁ごしではなく、直接周囲の景色を見られるようになっています。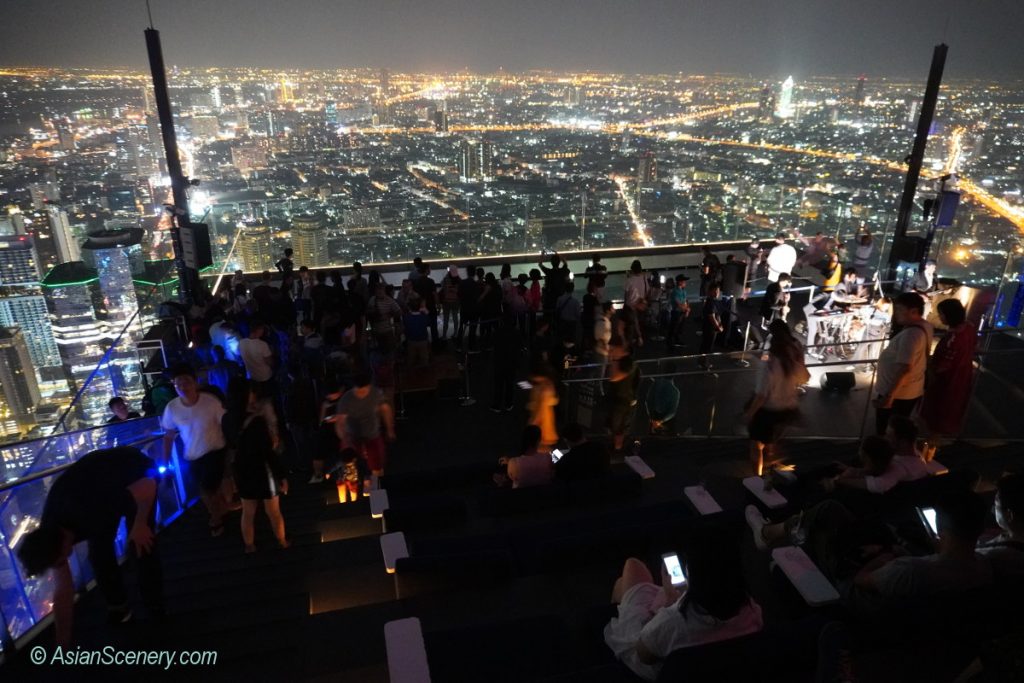 There's a drink shop to enjoy the view with some refreshment.
飲み物が飲めるように、バーカウンターが用意されています。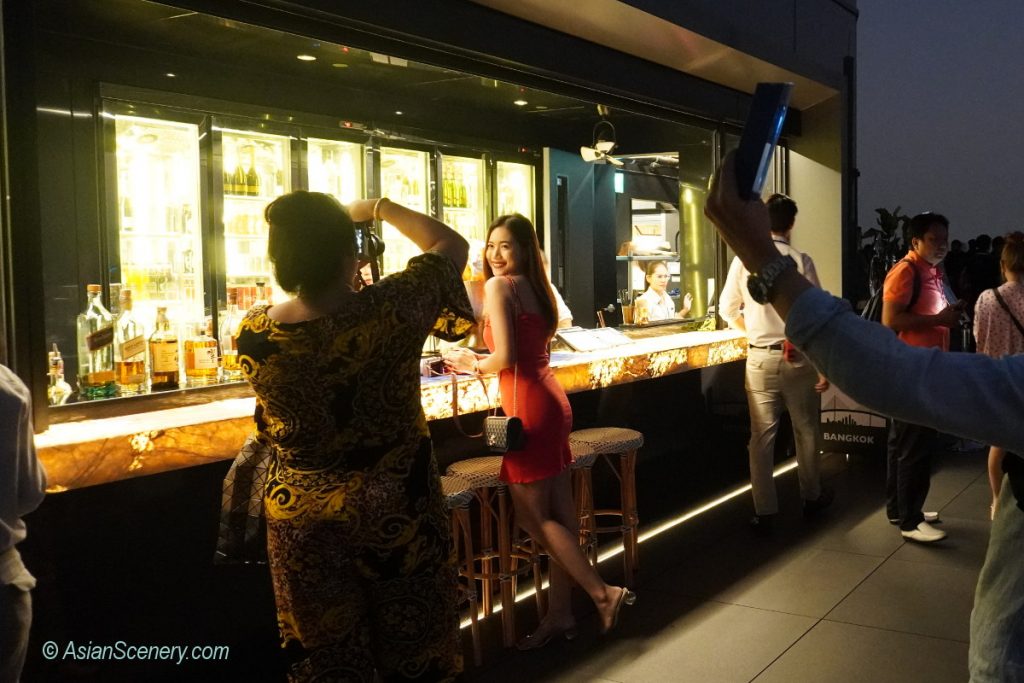 And I could enjoy the live stage of a very nice female jazz singer there.
また、当日は女性ジャズシンガーによるライブパフォーマンスが行われていて、上質な歌声を楽しむことができました。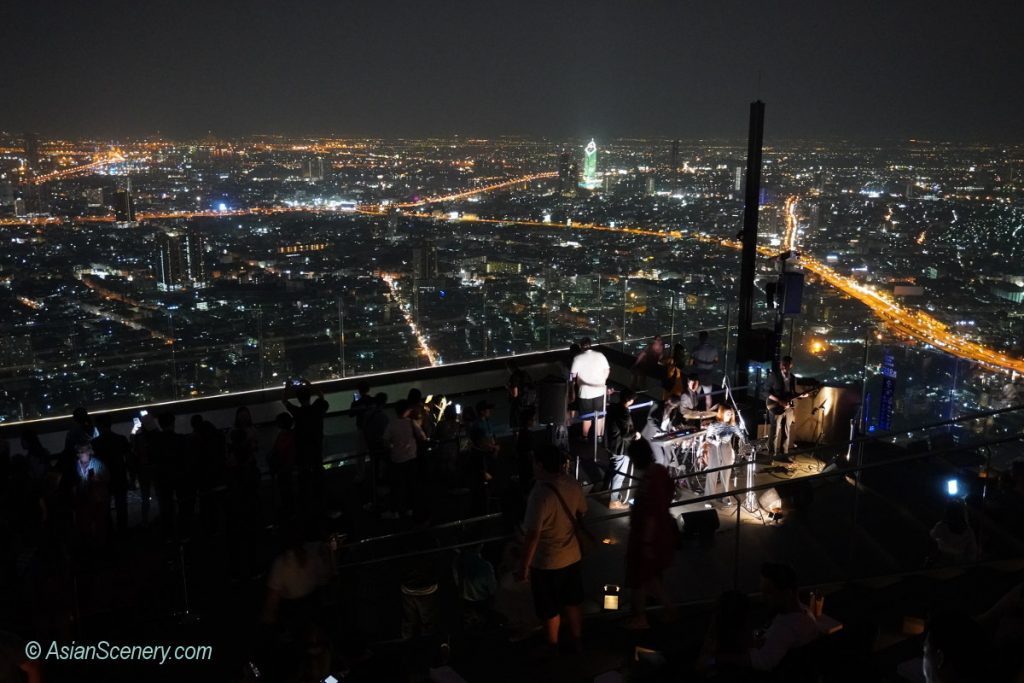 It was a very good experience. Worth visiting for everyone who visits Bangkok.
すばらしい経験でした。バンコクを訪問するすべての方にお勧めします。