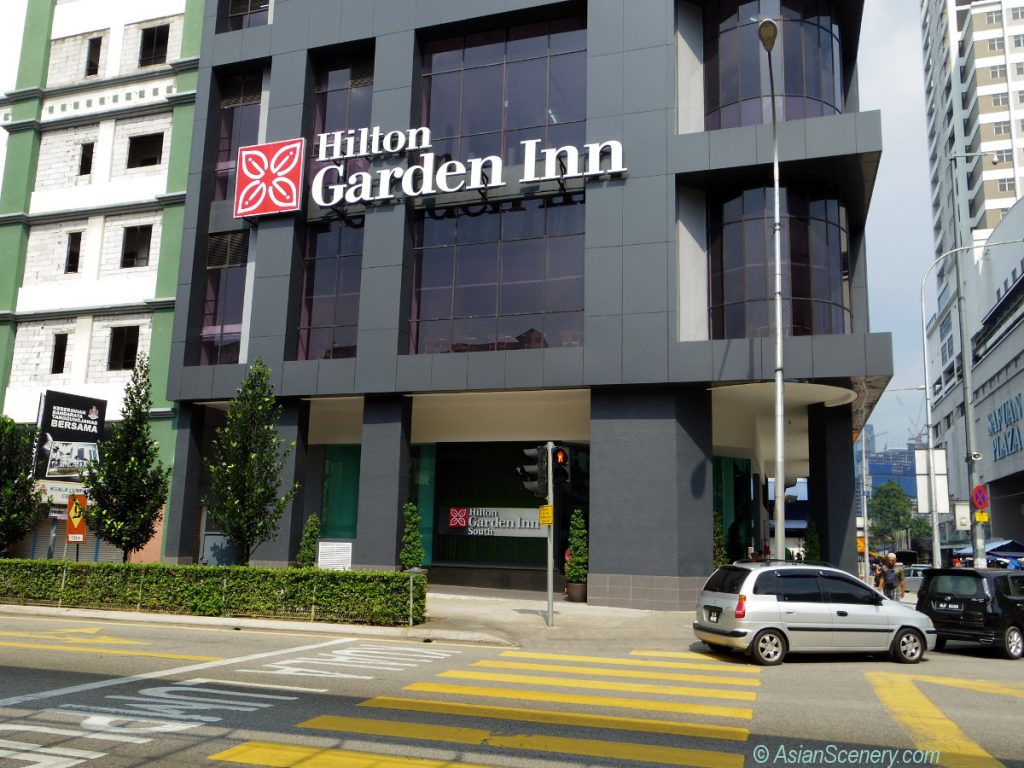 It is not always true to stay in the luxurious hotel to see nice view. If you want to see nice night view of central city with lots of tall building from the hotel window, it is not a right choice to expensive hotel located in the central city area. Rather you should choose the hotel which is off from the central area. And I used "Hilton Garden Inn Kuala Lumpur Jalan Tuanku Abdul Rahman South" one day.
美しい景色を見るためには、必ずしも豪華なホテルに泊まることが正解ではありません。宿泊しているホテルの窓から、高層ビルの集まった都市中心部の夜景を見るなら、その都市中心部に位置する高価なホテルに泊まるのは、正しい選択ではありません。むしろ都市中心部から離れたホテルを選ぶのが正解です。そこで、私は以前、「ヒルトン・ガーデン・イン・クアラルンプール ジャラン・トゥアンク・アブドゥル・ラーマン・サウス」(長い名前ですね)に宿泊しました。
The nearest station is Chow Kit, KL Mono-Rail station.
最寄りの駅はチョー・キットというモノレールの駅です。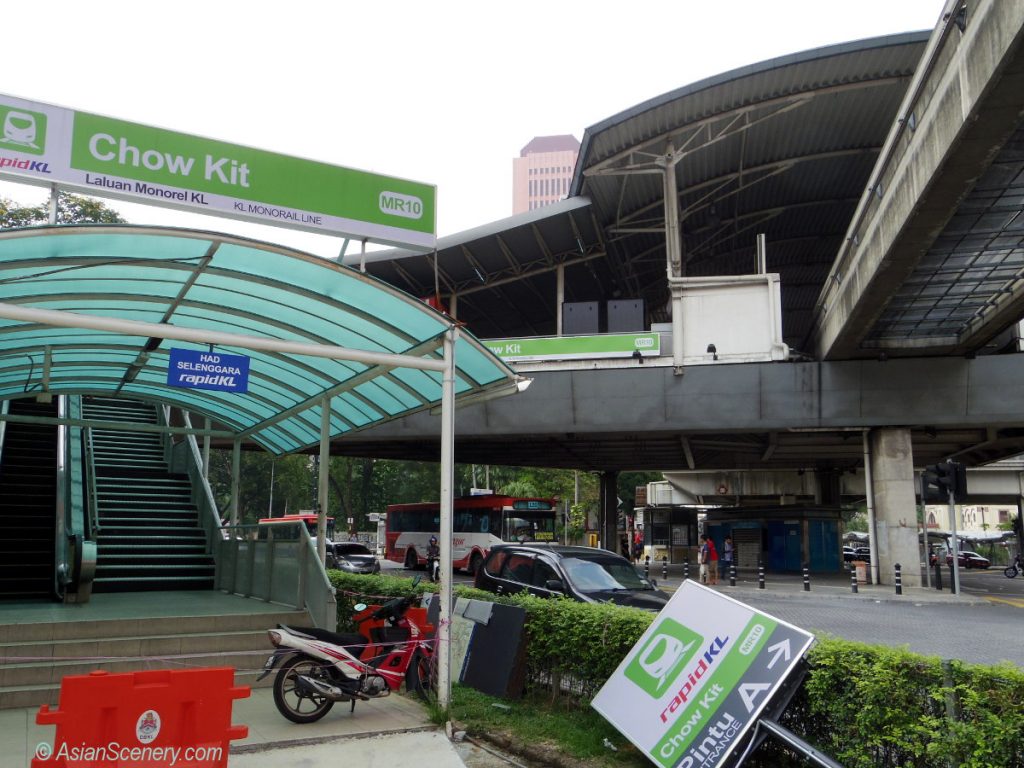 I felt some casual and common atmosphere around this area comparing the ones at the central area in Kuala Lumpur. So the hotel price is very reasonable around here.
ここは、クアラルンプール中心部と比べるとカジュアルで庶民的な雰囲気です。そのため、このあたりのホテルの宿泊料金は激安です。
There is another near station to this hotel, "Medan Tuanku". The area around this station is very clean and modern. There is a big shopping mall "Quill City Mall" in front of this station. You can use this station if you don't feel like Chow Kit.
このホテルの最寄り駅はもう一つ「メダン・ツァンク」があります。この駅の周辺は綺麗で近代的です。駅の向かい側には近代的で大きなショッピングセンター、「クィル・シティ・モール」があります。Chow Kit 駅を利用するのが気が進まないなら、この駅を使うのも手です。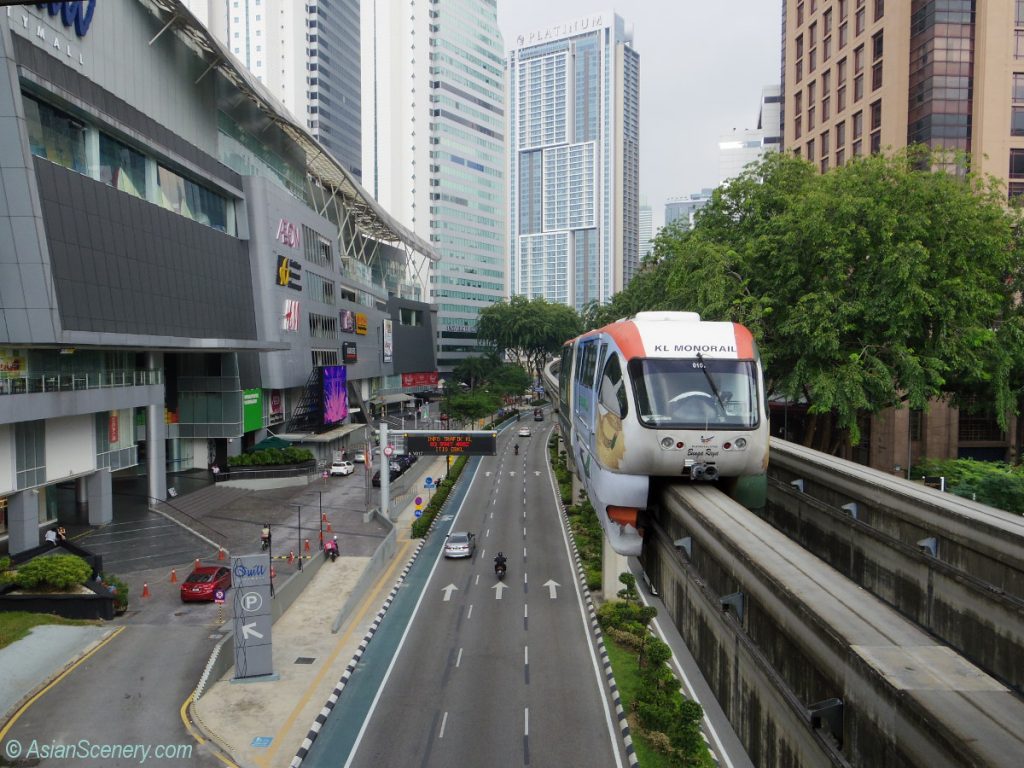 The view from the hotel window was "Dynamite" even if the room fee is quite reasonable (around $30 a night).
このホテルの宿泊料金は3,000円強と極めて格安ですが、窓からの眺めは、素晴らしいものでした。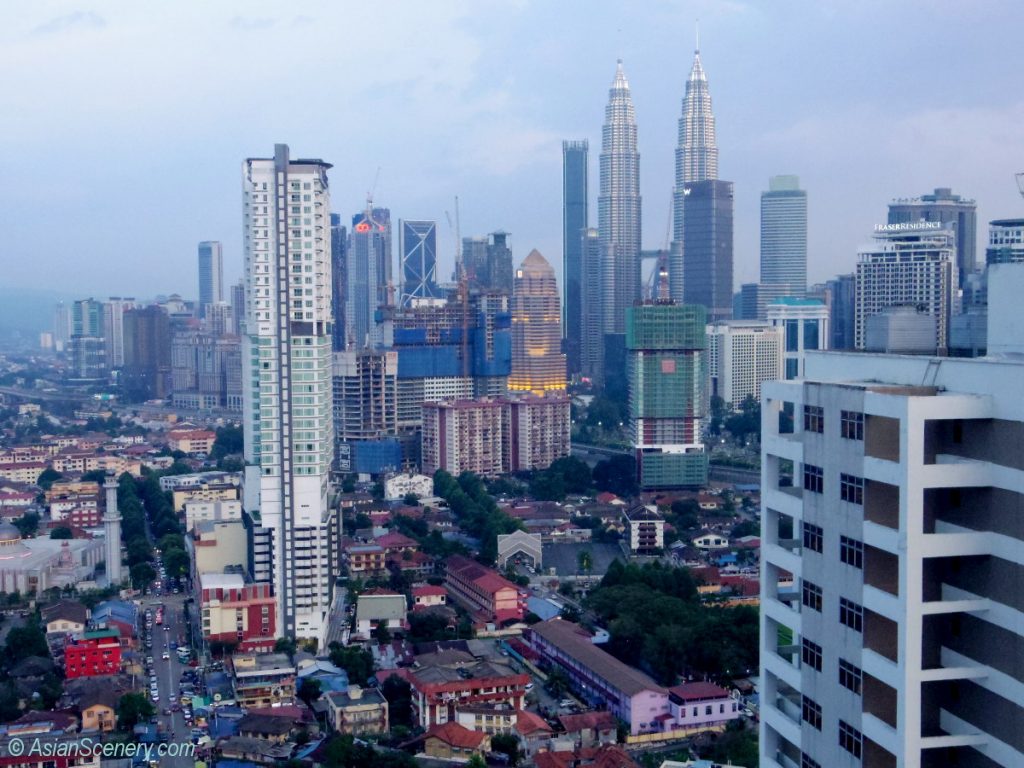 Please see this video for more nice view from here.
ここからの素晴らしい眺めは、さらに次の動画にまとめました。ぜひご覧ください。