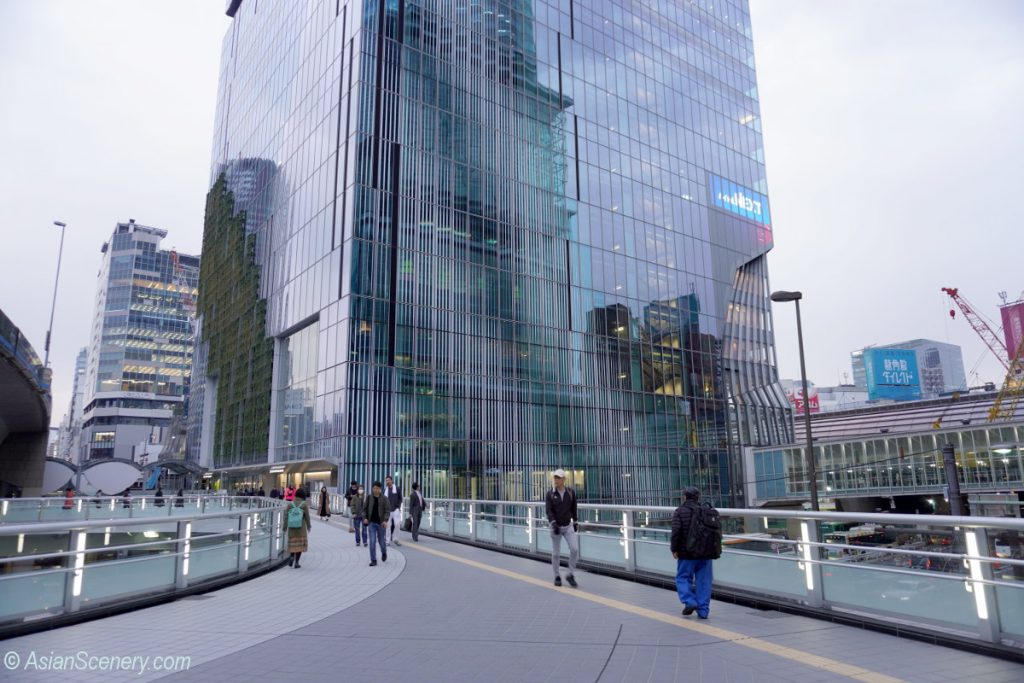 Shibuya is one of the biggest cities in Tokyo. And the area around the Shibuya station is experiencing very big revolution to build many tall buildings. "Shibuya Scramble Square" is the one, and it is the tallest building in Shibuya. The height of the tower is 230m. It has 47 floors on the ground and 7 basements.
渋谷は東京の中でも1,2を争う大型都市です。そして渋谷は今、多くの超高層ビルが建ちつつあり、100年に一度とも言われる大変革期を迎えています。「渋谷スクランブルスクエア」はその超高層ビルの1つであり、渋谷地区で最も高いビルです。その高さは230m。地上47階建て、地下7階建てです。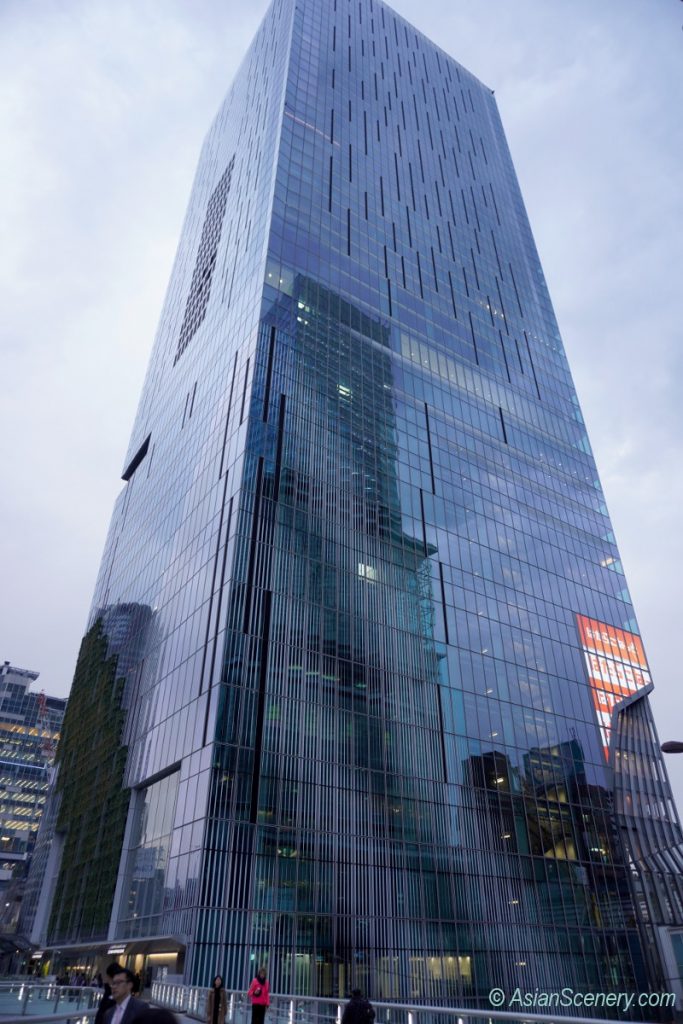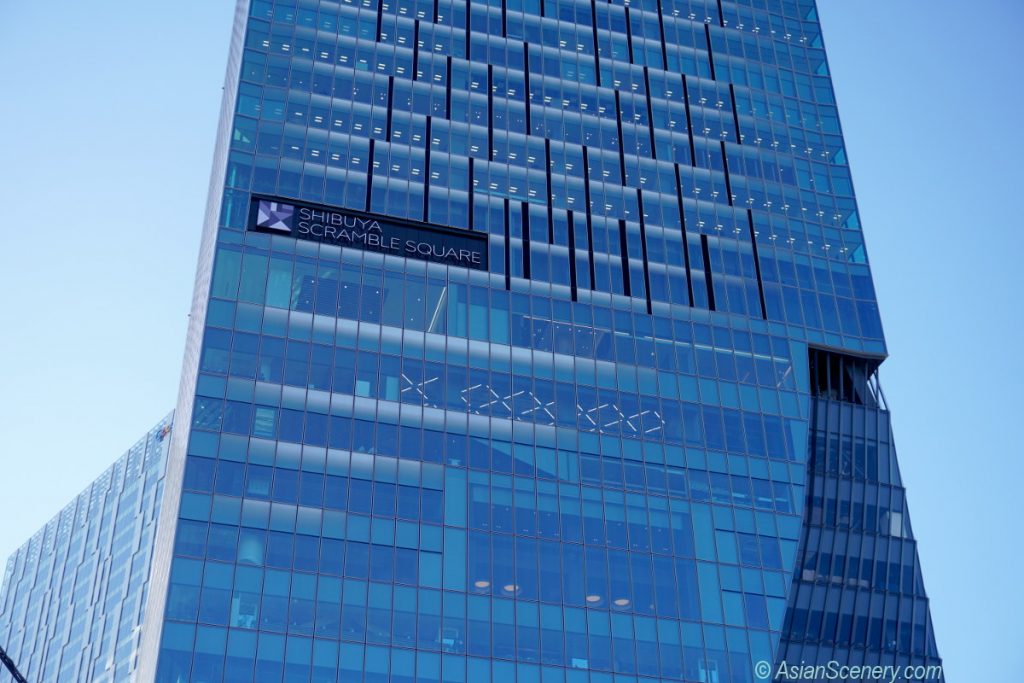 The sales points of the skyscraper are the fulfilling shopping floor located on B2 to 14F, and the roof top observatory which name is "SHIBUYA SKY". Shibuya Sky has three floors. One is real roof top, and others are 45F, 46F. The visitors can experience the real open air view when the weather is fine.
この高層ビルの売り物は、B2から14Fに配置された、充実したショッピング・フロアと、「SHIBUYA SKY」と命名された屋上展望施設です。この SHIBUYA SKY は3つのフロアで構成されています。1つは文字通り「屋上」、その他(45F, 46F)は一般展望室です。晴れていれば屋上が解放され、天井のない環境から景色を見ることができます。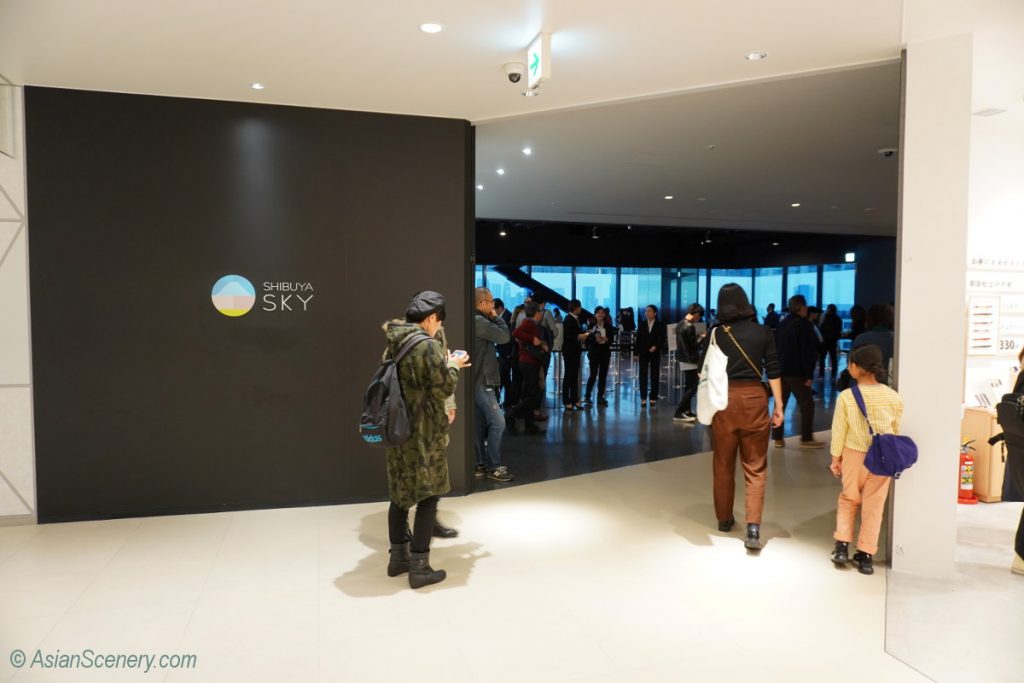 I hear the view from the top of the building is SUPER. But I did not go up there because the weather was rainy, and because the ticket should be purchased in advance durling November 2019.
その屋上からの眺めは圧巻と聞いていますが、私は屋上展望台へ行きませんでした。その理由は、当日が雨模様だったことと、2019年11月中は、チケットが事前予約制となっていたからです。
So I just visited the shopping zone this time. There were not only the ordinary shops, but interesting event space, such as this "NHK Plus Cross Shibuya". This is the information dissemination space for Japanese public broadcaster NHK.
そのため、今回は、ショッピング・ゾーンだけほうもんしてきました。通常のお店だけでなく、「NHK Plus Cross Shibuya」などの興味深いイベント・スペースもありました。この施設は日本の公共放送機関 NHK の情報発信スペースです。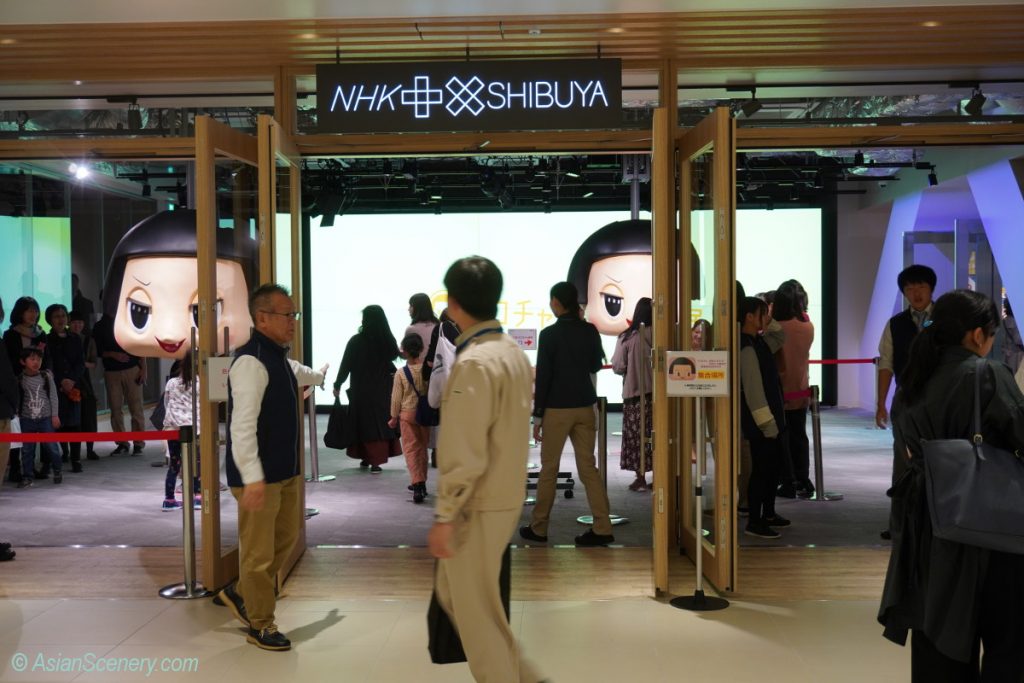 And I made a 2x time lapse video of the shopping zone from 14th floor down to 2nd floor by taking escalator. Please enjoy.
14階から2階までエスカレーターで下った様子を2倍速のタイムラプスビデオに編集しました。よろしければどうぞご覧ください。