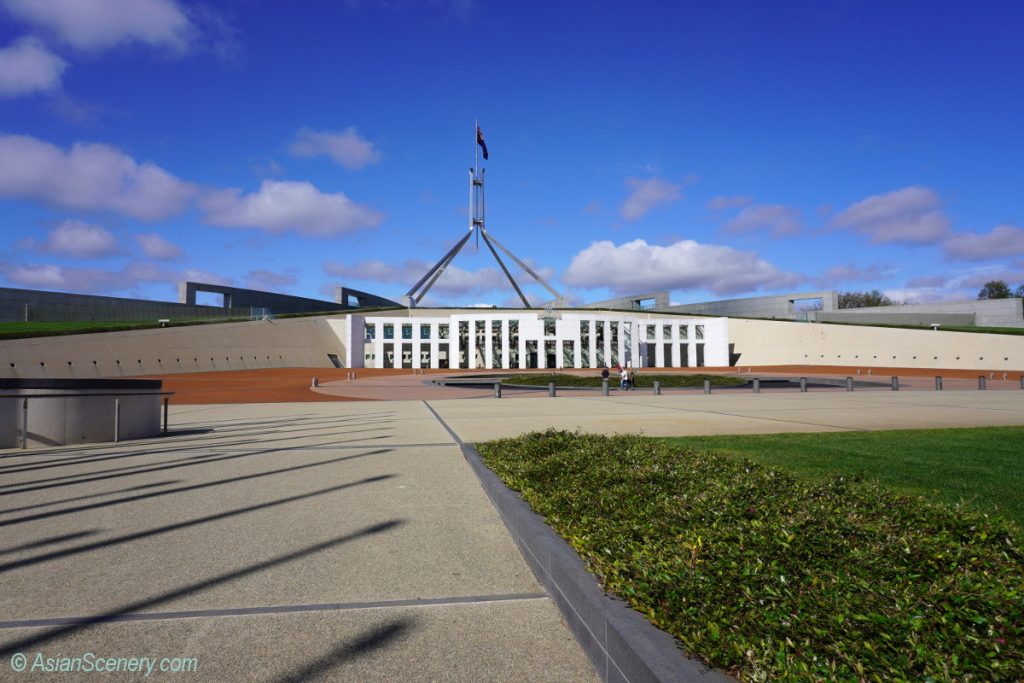 Canberra is a capital city in Australia. When Australian government decide to settle the capital city, there was a big argument which city should be the capital Sydney or Melbourne. So they decided to create a new city for the capital because it was too difficult to decide the capital city either Sydney or Melbourne.
キャンベラはオーストラリアの首都です。オーストラリアがイギリスから独立するとき、首都をシドニーとメルボルンのどちらにするかについて、大きな論争がありました。その論争が収まらず、シドニーとメルボルンのどちらかに決めることが非常に困難だったため、新しい都市を作り、そこを首都とすることを決断したのです。
Canberra is very neat and well organized city, because this city was built from zero in 1908. This place was not shaped by their old ancestors, but an American modern Architects, "Walter Burley Griffin" and "Marion Mahony Griffin". So Canberra is very cleanly built and everyone can see the achivement.
キャンベラは、その場所に1908年にゼロから創設されました。この地は古くからの祖先ではなく、米国の建築家「ウォルター・バーリー・グリフィン」、「マリオン・マホニー・グリフィン」によってデザインされたのです。そのためキャンベラは非常にクリーンな都市構造であり、その特徴的な景観は誰もが見ることができます。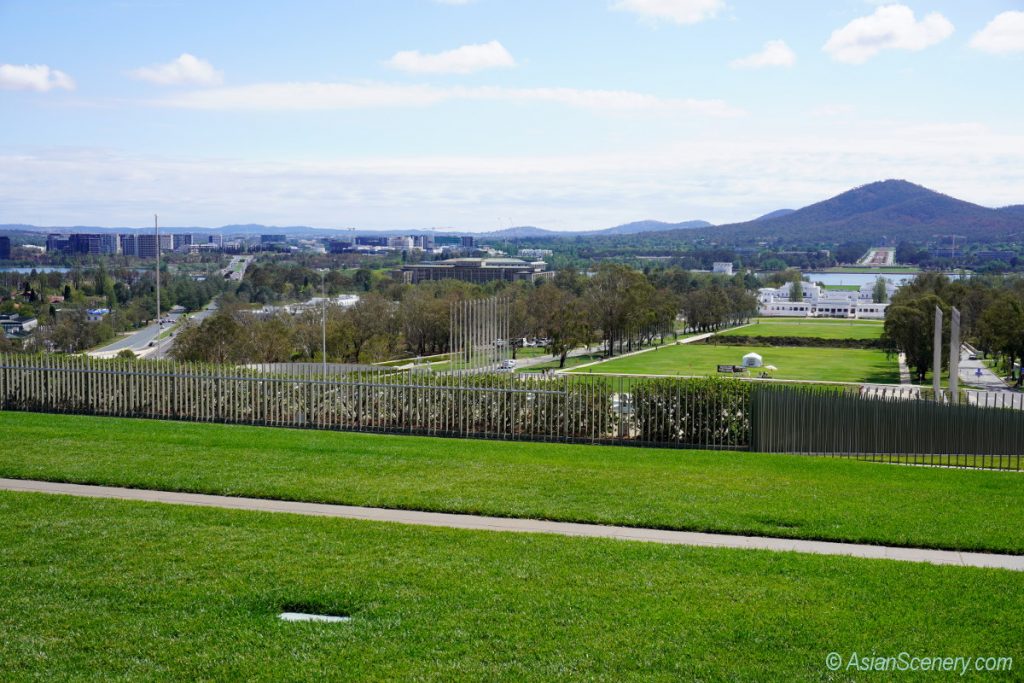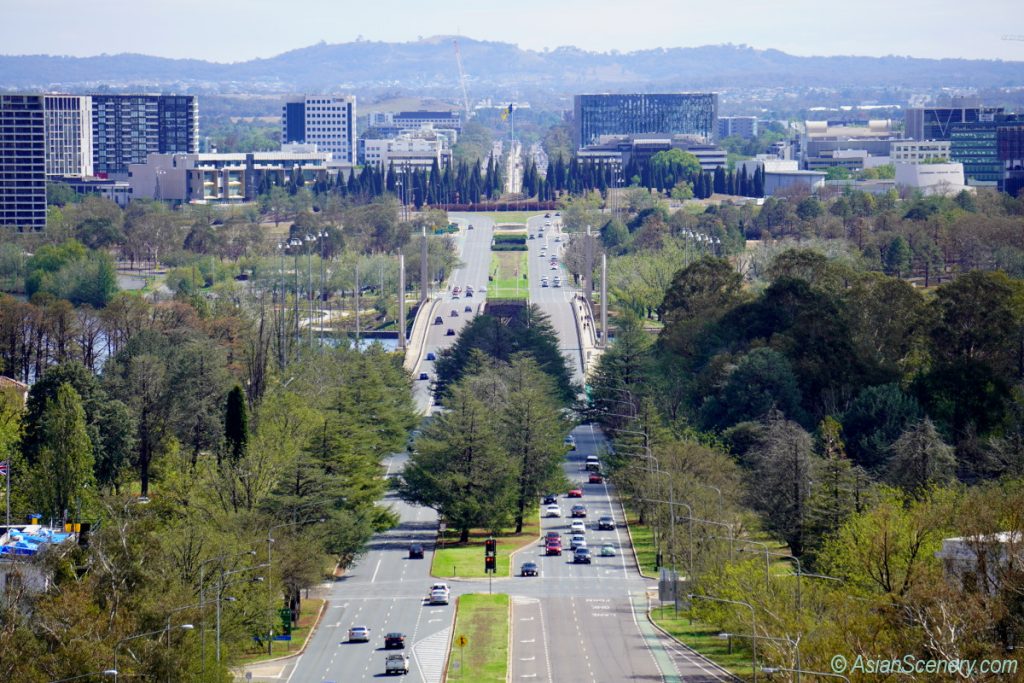 There is a Australian Parliament in State Circle in Canberra. The building is simply beautiful and magnificent.
キャンベラのステート・サークル通りの中央部にオーストラリア議事堂が建っています。その姿はただただ美しく、荘厳です。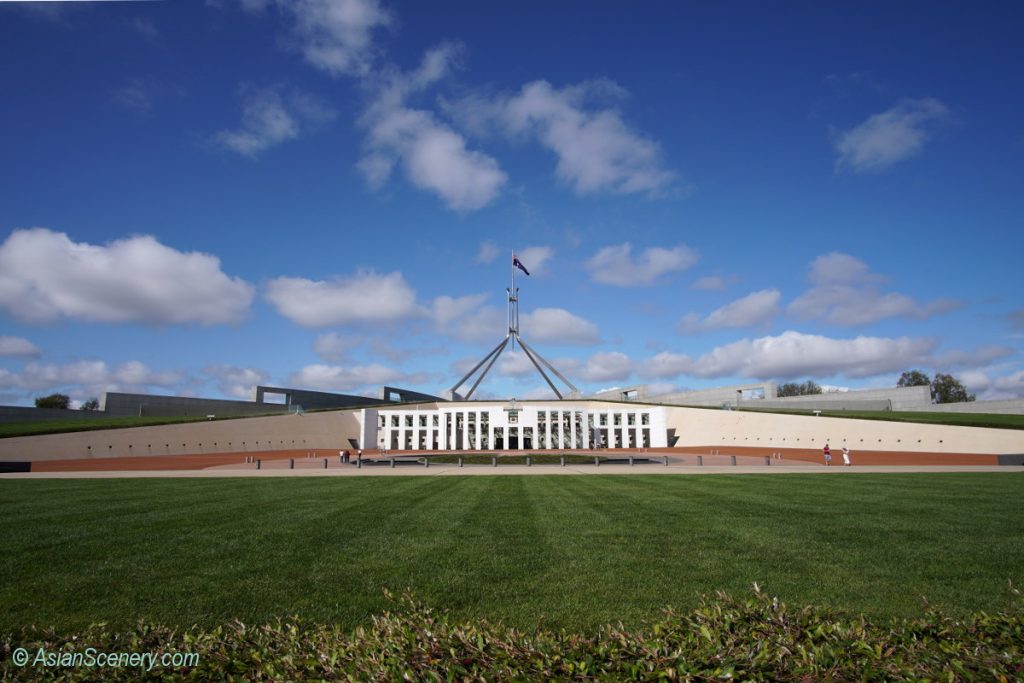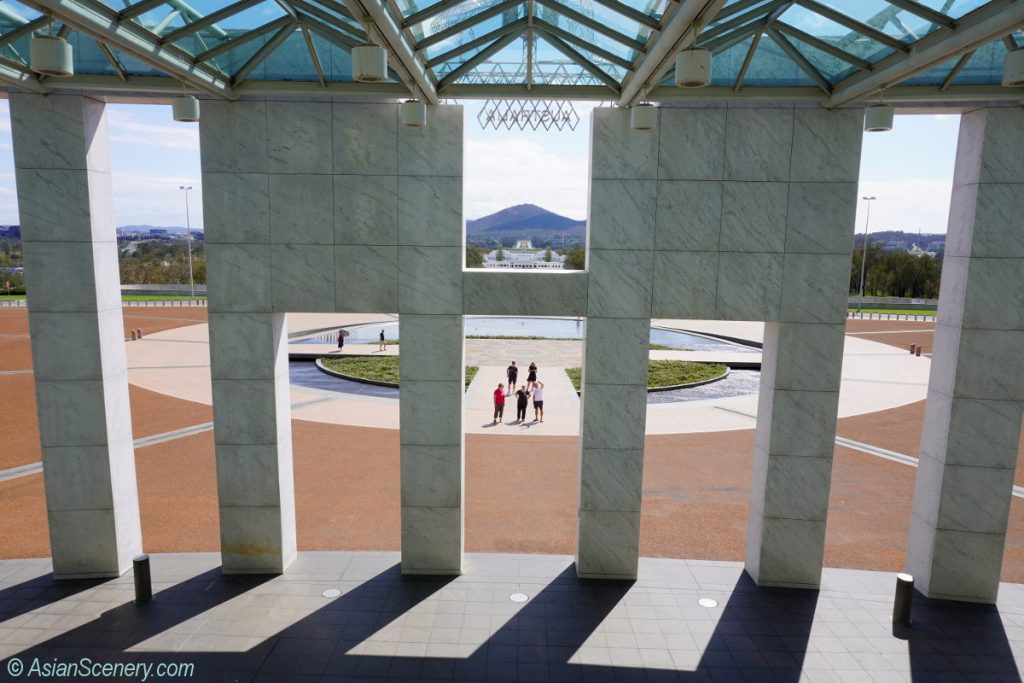 People can go into the building after the security check. There is a big hall in it, which name is "Great Hall".
セキュリティー・チェックはありますが、観覧希望者は建物の中に入ることができます。その中には巨大なホールがあります。その名も「グレート・ホール」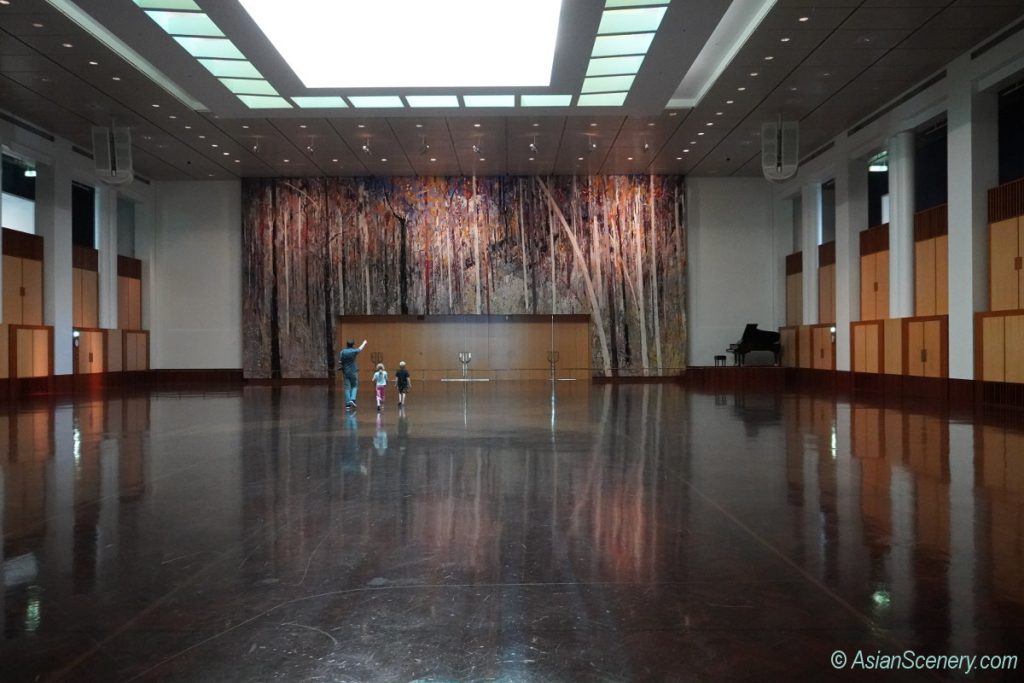 The tapestry hanged in front of the hall is famous as the biggest tapestry in the world.
その前方に吊り下げられているタペストリーは、世界最大のタペストリーとして有名です。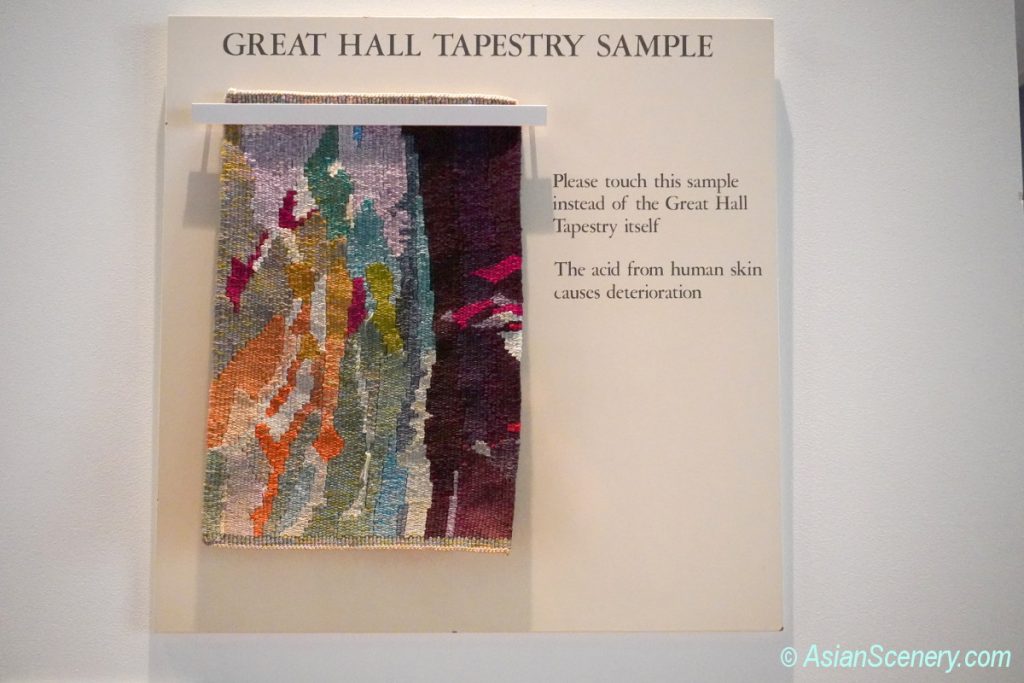 Visitors can go up to the roof top of the building. You can see 360 degree panorama view of Canberra from there. Worth visit.
観覧者は建物の屋上に上ることができます。そこからの景色はキャンベラを360°パノラマで見渡せます。必見です。